10 AI-Powered Speech Recognition Tools for Transcriptionists and Speech Therapists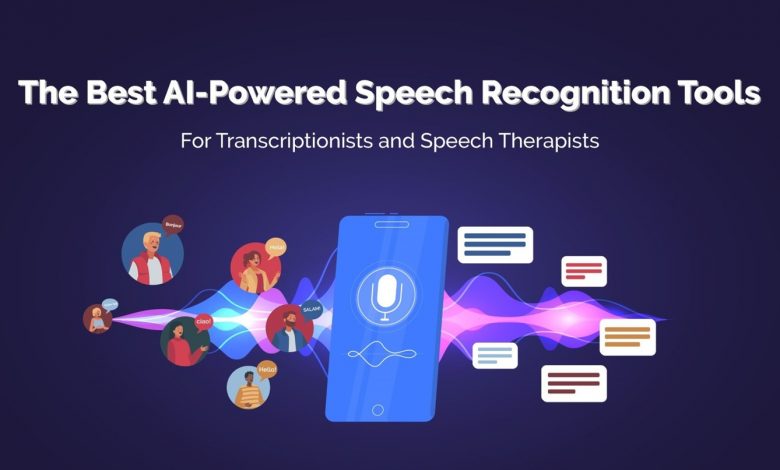 In the era of advanced generative AI, the extensive abilities of speech recognition technology have captivated us all, with remarkable speech recognition tools effortlessly transforming spoken words into instantaneous outcomes.
Whether you are a transcriptionist, a speech therapist, or an entity seeking to utilize the power of speech recognition in your life, this article tries to explore the different facets of this transformative technology, diving into its essence, diverse toolsets, and the outright productivity gains awaiting those who try to implement its amazing capabilities.
What is Speech Recognition Technology?
A marvelously intricate system, Speech Recognition Technology utilizes complex algorithms and deep neural networks to transform spoken language into written text or commands, by aligning speech patterns with predefined large language models or commands.
With a historical journey starting in the 1950s and 1960s, speech recognition overcame early limitations and made significant strides through breakthroughs like HMMs and the DARPA-sponsored SUR program. The late 1980s and 1990s witnessed advancements fueled by powerful computing and neural networks, only glorified further by IBM Deep Blue's chess triumph in 1997. Statistical models and training data in the late 1990s and early 2000s helped in propelling progress in this field, enabling applications in voice-controlled systems, call routing, dictation software, and more.
Today, speech recognition technology has achieved remarkable levels of precision and usability, offering effortless interactions through personal assistants like Siri and Google Assistant. Its impact spans transcription services, customer service automation, voice-activated car systems, accessibility for individuals with disabilities, and language learning assistance.
Interesting Fact: In the realm of speech recognition, precision is evaluated through a metric known as Word Error Rate (WER), quantifying the frequency of incorrectly transcribed words.
Noteworthy advancements reveal that Microsoft has achieved a remarkable 5.1% error rate in transcribing human speech, while Google has made substantial progress over the past decade, and has a WER of 4.9%. For comparison, an average human Transcriptionist's wer is around 4%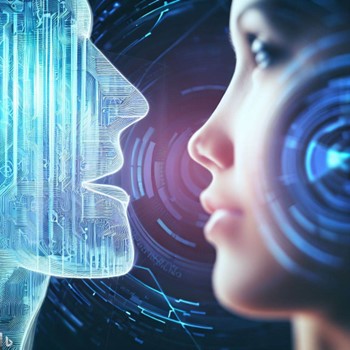 Top 10 AI-Powered Speech Recognition Tools
There are several different AI powered Speech-to-Text tools for different uses out there. Let's take a look at some of the best AI powered Speech Recognition Tools out there in the market.
1. Dragon Professional Individual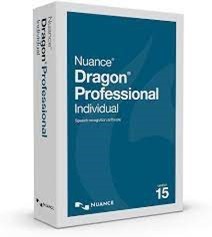 Nuance's Dragon has been around for 25 years! In its efforts to serve the diverse needs of the various kinds of users, Dragon has over the course of years placed itself as a go-to solution for speech recognition across various professional services like finance, education and medicine.
Now, Nuance's latest offering the Dragon Professional v16, claims to have been further improved drastically in its speech recognition metric and even got recently updated for Windows 11.
Dragon seems to have cooked up the perfect recipe for handling both front-end and back-end tasks which in real-world translates to a seamless, real-time and accurate transcription.
Its key features are:
Dragon Legal Anywhere your one stop shop for dictating all kinds of contracts, briefs and other legal documents.
Easily deployable, manageable, and shareable custom words, commands, and auto-texts which easily automate documentation saving you tons of time.
It has a feature which, through a digital recorder, can record and transcribe live meetings for immediate and future references.
Pricing: The Dragon Speech Recognition Tool comes in at 699$
2. Google Cloud Speech-to-Text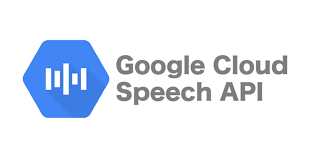 Google's Cloud Speech-to-Text is a remarkable and popular cloud-based service that effortlessly transforms spoken languages into text. It leverages its own latest, cutting-edge ML technologies, thanks to Google's might, and is one of the most flawless audio transcribing services out there.
What's more? We are all aware of the sheer number of multiple languages which Google supports, so chances are, if you ever have the need to shift to another language, the transition will be as seamless as was in English. Now talk about its API, it's been widely praised for serving to the diverse needs of professional workspace. These include features like voice assistants, punctuation identification, etc. All these features make Google's speech-to-text API a formidable force in the world of speech recognition.
Some of its key features are:
Domain-specific models allow you to choose from a selection of trained models for voice control, phone call, and video transcription.
Speech On-Device provides the ability to transcribe on any device remotely irrespective of internet connectivity.
Dependability when it comes to accurate transcriptions.
Pricing: Google Cloud's Speech-to-Text is priced based on the amount of audio successfully processed by the service each month. Users initially get 60 free minutes of transcription and then are charged around 1.5$ per hour after that. Check Google's pricing page for the latest prices.
3. Otter.ai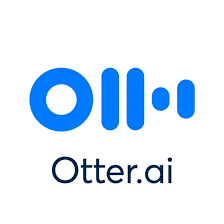 Otter.ai is a unique personal meeting assistant loved by millions worldwide! Cashing-in on the extraordinary technological advancements, Otter.ai has recently truly emerged as an innovative new platform, wielding the power of speech-to-text technology with astonishing precision. Through the skill of advanced artificial intelligence algorithms, Otter.ai crosses boundaries by seamlessly transcribing spoken language into written text in real-time, transforming how we approach meetings, interviews, lectures, and note-taking.
This platform incorporates some remarkable features such as speaker identification and keyword search, amplifying usability and productivity. Otter.ai permits users to effortlessly access, edit, and share transcriptions, providing users with a new way of collaboration and information organization. The coolest thing about Otter is that it joins your meeting as a participant, acting as your very own personal assistant and takes notes on whatever is being spoken.
Its key features are:
The ability to save time with Automated Meeting Notes
It claims to help you write notes and summarize meetings 30x faster.
Automated Slide Capture: Helps you remember key details without any worry.
Pricing: The basic individual plan of Otter.ai is free to use for all, whereas its Pro and Business plans cost 8$ and 20$ respectively, per month.
4. Trint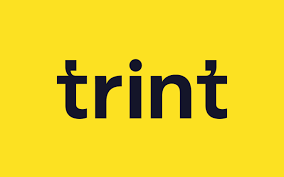 Trint, in its visionary perspective, claims to go above being a mere transcription tool and embody a new identity as a collaborative content platform, combining together the aims and desires of diverse creators. Remarkably, as revealed on Trint's website, this transformative software grants content teams with the gift of time, rescuing an average of 400 hours each month, now that's impressive proof of its impact on the creative landscape.
Another interesting thing that deserves mention is that Trint also offers an option to export audio files into various formats like XML and mp4, which might be of vital importance to Speech Therapists. This feature might come in handy to people who also have a dependency on not just text transcription but also audio.
Its key features are:
Trint has a crazy number of languages under its expertise. Transcribing content in more than 30 languages and what's crazier is, it claims to translate that content into more than 50 languages! Now that's impressive.
Trint offers a unique proposition the ability to pause your subscription plan.
If you're working as part of a bigger team, you can also manage the permission levels for added security.
Pricing: Following a complimentary seven-day trial period, the pricing at Trint commences at $48 per user per month.
5. Microsoft Azure Speech-to-Text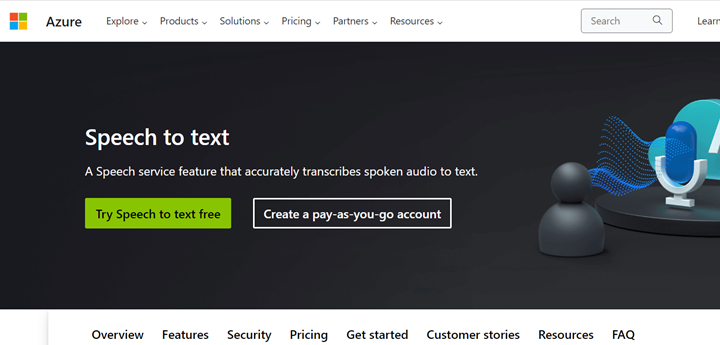 Microsoft Azure Speech to Text stands as a pioneering service, backed by the reputation and might of Microsoft. It uses the genius of advanced speech recognition technology to flawlessly convert spoken language into written text in over 100 languages and variants. I repeat, a 100!
Strengthened by its unparalleled precision (remember the 5.1% WER?) and swiftness, this transformative service unlocks a multitude of applications, ranging from transcription services to voice-controlled systems and real-time captioning. Microsoft's tool also has an exceptionally accurate ability to distinctively classify the voice patterns of multiple speakers in a real-world setting and uses this feature to a great extent.
Some of its key features include:
Multilingual support for up to 100 languages and Customizable Language Models which can be seamlessly used in both organizational and individual workspaces
Speaker Diarization – fancy term, but it basically means the ability to partition distinctive human voices into similar segments according to the identity of individual speakers.
Microsoft's speech-to-text tool also does high-level Real-time streaming to great precision.
Pricing: Although initially offered for free, Microsoft for advanced usage follows a pay as you use model for its speech to text services. Please refer to Microsoft's pricing page for further details.
6. Sonocent Audio Notetaker

Sonocent Audio Notetaker is an extraordinary software, specifically crafted to redefine the very essence of audio recordings in the stream of notetaking and information organization. Although not primordially a transcription tool, through its intuitive interface, users are granted the option to effortlessly import audio files and are handed a wide display of color-coded, easily navigable chunks, enabling seamless identification and extraction of the most crucial insights.
This way, clients can use this software to illuminate the audio segments with vibrant highlights, enriching them with annotations and text notes that synchronize easily. This feature might be useful to transcriptionists and speech therapists who deal with a large amount of audio data for their use cases. Moreover, with its astonishing array of features, including playback controls, adjustable speed, and the capability of speech-to-text transcription, Sonocent Audio Notetaker is a must have for any audio to text productivity seeker.
Its key features are:
The ability to precisely consolidate various formats of information like audio, text, and slides inside a singular control panel dedicated to notetaking.
Sonocent can also distinctly arrange and classify sets of notes for seamless retrieval and convenient future referencing.
It claims to transform your notes into a plethora of formats which are specifically tailored to accommodate your unique learning preferences.
Pricing: Sonocent Audio Notetaker's AI note taking tool Glean and other tools' pricing starts at $156 per year. Check out Sonocent's official website for further details.
7. Rev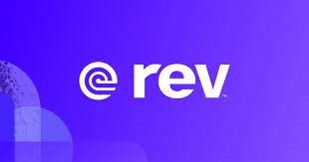 Rev stands as an unparalleled AI transcription service renowned for its remarkable precision. Esteemed entities like Spotify have leveraged the skills of Rev, bearing testimony to its unwavering excellence. By harnessing an astonishing collection of transcribed data which goes into thousands, probably millions of hours, Rev has honed its speech models to perfection, thus gaining the right to classify itself as one of the most precise speech recognition engines.
With its expansive capabilities, this tool allows users to seamlessly expand their reach to 30+ languages, catering to a diverse global audience. In its essence, it deviates from being solely an AI tool as conventionally understood. Instead, it melds the abilities of a vast network of skilled freelancers (70,000+) with the most precise speech recognition AI, which they say contributes the most to their success.
Some of its prominent features are:
Subtitles with the ability to overcome global language barriers through translation.
Real-time captions for Zoom, lending an unprecedented level of interactivity to live interactions.
Transcription services that seamlessly blend the capabilities of both human and automated systems through an easy and streamlined process.
Pricing: Rev offers various kinds of plans for various kinds of needs ranging from as little as 0.25$ per minute to 12$ per minute. Check out Rev's pricing page for more details.
8. IBM Watson Speech to Text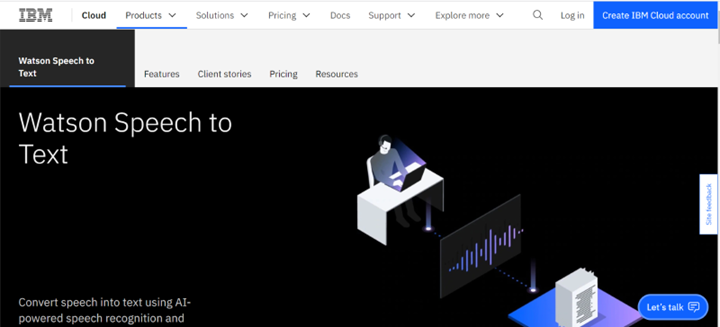 IBM Watson Speech to Text tries to unlock the world of rapid and precise speech transcription through its diverse linguistic capabilities. From empowering customer self-service to augmenting agent assistance and facilitating speech analytics, this technology claims to propel us into a realm of unparalleled possibilities.
The tool also offers seamless state-of-the-art machine learning models, readily available to unveil their potential or tailored to suit your specific requirements, ushering in a new era of cognitive prowess. The company claims that it has one of the most accurate AI in speech transcriptions and offers a myriad of customization options for businesses.
Some of its key features include:
Offers unparalleled security through its best Data-Governance Practices for its cloud services.
Watson has been designed for global language support and compatible with any cloud platform.
Virtual AI Assistant Watson, which is a conversation AI tool developed to act as a dependable customer service platform.
Pricing: While IBM's Lite plan offers free access, i.e., 500 free transcription minutes a month, the premium price plans are subject to enquiry. SO, feel free to head to IBM's pricing page to know further details.
9. Braina Pro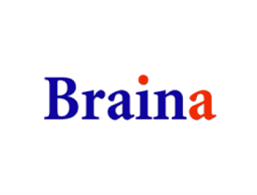 Braina Pro is an impressive voice recognition software, boasting a readily accessible interface that requires no additional setup. It accommodates more than 100 languages and various accents, even recognizing specialized vocabularies, which not all transcription tools can, like medical and legal terminology.
With its multi-user support and intelligent personal assistant capabilities, Braina Pro, like most other efficient transcription tools, engages in seamless interactions using natural language processing, truly redefining the user experience. To add to its glory, Briana also claims to have been acknowledged as the Best Speech to Text Dictation App of 2023 by TechRadar
Briana's key features are:
Up to 99% accurate speech recognition along with support for in-built microphones of laptops allowing you to go headset free
Braina is apparently three times faster than typing a bold claim!
Also works as a personal virtual assistant which allows you to have elementary interactions regarding transcription services.
Pricing: Briana offers a subscription-based service starting at 79$ a year and also a lifetime download for 199$.
10. Verbit.ai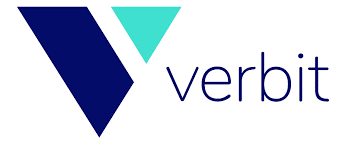 Verbit has developed a transcription service specifically tailored for businesses, providing professional-grade accuracy and seamless integrations with popular platforms like Vimeo, YouTube, and Zoom. Combining the power of human intelligence and AI, Verbit's in-house automatic speech recognition (ASR) technology generates an initial draft to be then reviewed by expert human transcribers.
Alongside transcription, Verbit also offers live captioning, closed captioning, and translation services, catering to a wide range of needs in the domain of content accessibility and communication.
Some of its key features are:
Live Captioning during meetings and interviews along with the ability to also take notes live.
Video Transcription from videos which have been produced previously or have been uploading already.
Legal Transcription Services designed by experts to help people and agencies working around court reporting.
Pricing: Verbit.ai's pricing is tailored for the specific needs of individuals or organizations, please visit this pricing page of Verbit to find out more details on how to avail their services.
So, there you have it folks!
These remarkable AI-powered speech-to-text tools stand ready to be harnessed, and help you soar to new heights of efficiency and productivity. Hopefully, using their capabilities can help unlock and propel your work!