50+ Best Open Source Software Alternatives in 2023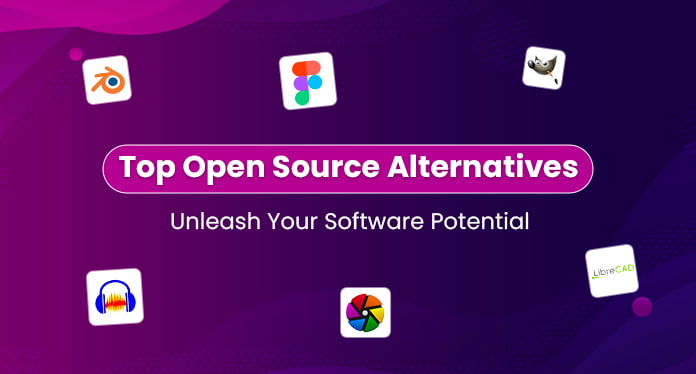 In this era of technology-driven existence, software has become an indispensable facet of our daily routine. From managing financial affairs to presenting our ideas, we have become increasingly reliant on software to optimize our tasks and augment our productivity. However, with the proliferation of proprietary software, the financial outlay for acquiring it has reached exorbitant heights, rendering it inaccessible for many.
This is where open-source software comes into the picture as a viable and ingenious solution. Open-source software, a liberating concept, entails software that is freely accessible and can be modified, used, and distributed by anyone. The advantages of open-source software are manifold. Firstly, since the code is open to scrutiny by an extensive community of developers, it is often more secure. Additionally, it is usually free, which is highly advantageous for individuals and businesses seeking to curtail their expenses.
Why Should You Choose Open Source Alternatives?
Cost-effective: Since open-source substitutes are often free, you may avoid paying license fees and other expenses linked to proprietary software.
Flexibility: You may access the source code of open-source software and make changes to it as necessary to suit your unique requirements.
Community Support: Large developer communities often provide their support to open-source projects by providing assistance, donating code, and assisting with bug patches and updates.
Transparency: Since the source code of open-source software is publicly accessible, it is simpler to spot any security or privacy issues.
Reliability: Because open-source software is often created and maintained by a group of developers, it often receives updates and problem patches more quickly than proprietary software.
Interoperability: Open-source software is often made to work with a variety of hardware and applications, which makes it simpler to integrate with your current systems.
Innovation: Since developers may freely try out new concepts and technologies, open-source programs are often more cutting-edge and inventive than private software.
Control: Because you may contribute to the project and influence its development, open-source software gives you greater control over how it is used and how it changes over time.
Compatibility: Open-source software is often made to work with a variety of technologies and platforms, making it simpler to integrate with your current systems.
Ethics: Using open-source alternatives might enable a more community-driven, collaborative approach to software development that prioritizes transparency and openness, which can be in line with ethical principles.
Top 50+ Open Source Software Alternatives
Let's delve deeper into the top open-source software options that can alleviate your financial strain and save you a small fortune. We will explore an array of software categories, ranging from office productivity and graphics and design to video editing and beyond, leaving no stone unturned in our pursuit of affordable yet sophisticated software.
1.GIMP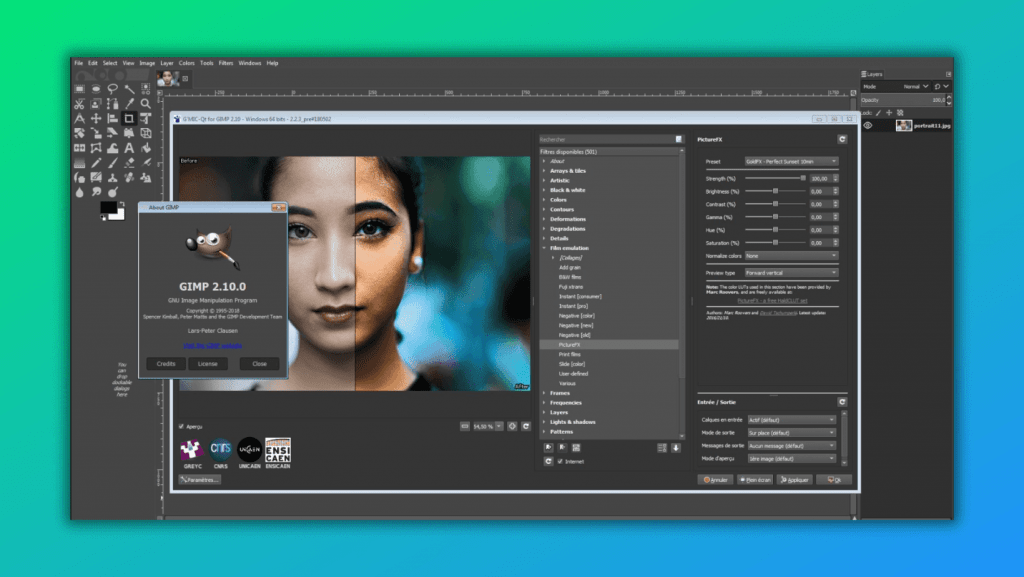 Function: Graphics Editor
Alternative to: Adobe Photoshop
While the world has long been acquainted with extravagantly priced photo editing software, let us introduce you to an incredible alternative that will leave you stunned. Behold, GIMP – an open-source image editor that stands on par with the acclaimed Adobe Photoshop.
This remarkable software boasts an all-inclusive array of tools and features that proficiently manage anything from simple touch-ups to intricate image manipulations. But here's the kicker: it comes at no cost, rendering it an unparalleled choice for anyone seeking to save hard-earned money. Give GIMP a go today and wave farewell to pricey software.
2.LibreCAD
Function: CAD application
Alternative to: AutoCAD
If you are a visionary architect or a design virtuoso seeking to breathe life into your creative masterpieces, then LibreCAD should indisputably be a software of paramount significance in your arsenal.
This cutting-edge, open-source CAD software is brimming with an array of features that can help you design highly intricate and elaborate 2D blueprints and floor plans. And that's not all – LibreCAD also doubles as an exceptional computer-aided manufacturing (CAM) software that effortlessly streamlines your production line parts, making your manufacturing process a seamless experience.
3.Da Vinci Resolve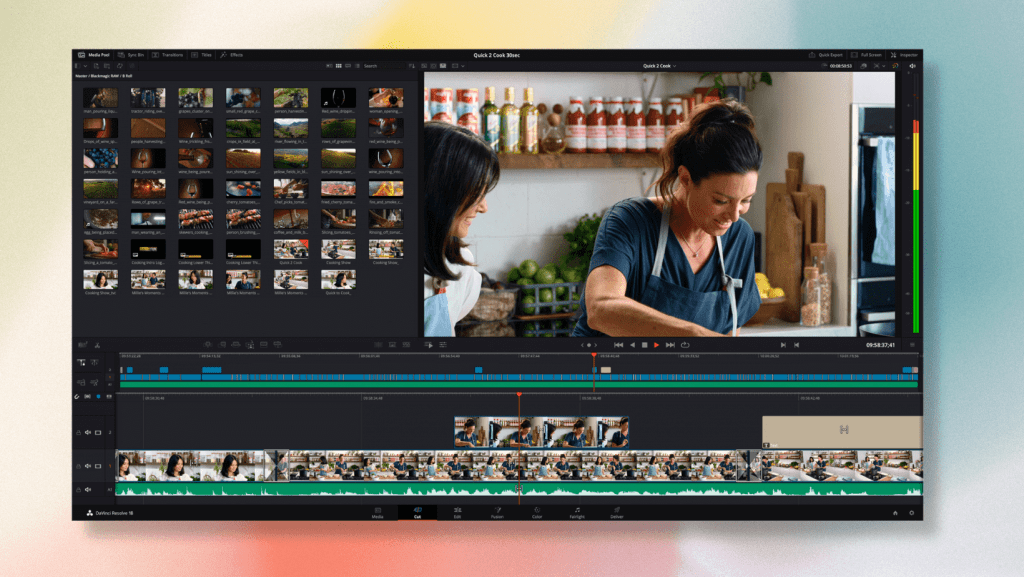 Function: Video Editing Application
Alternative to: Adobe Premiere Pro and Final Cut Pro
Prepare to catapult your video editing abilities to new heights with the revolutionary DaVinci Resolve! This exceptional software is a paradigm shift for anyone seeking to produce videos of a professional standard. With its user-friendly interface and an awe-inspiring suite of features, you can effortlessly grade colors, edit, and incorporate eye-catching visual effects into your videos.
DaVinci Resolve is a free alternative to expensive applications, such as Adobe Premiere Pro and Final Cut Pro. Whether you're a neophyte or a video wizard, we recommend DaVinci Resolve to witness the transformation it can bring to your projects.
4.Draw.io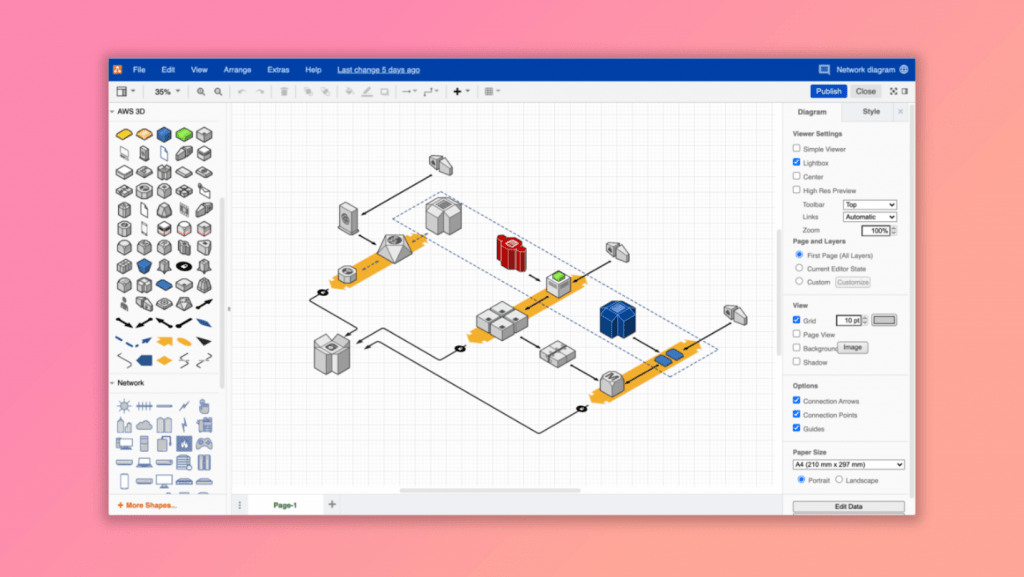 Function: Diagramming Application
Alternative to: Microsoft Visio and LucidChart
Do you feel weary of utilizing cumbersome and overpriced software to meet your diagramming requirements? Look beyond the horizon for Draw.io! This online tool has an effortless and instinctive interface that lets you design diagrams and flowcharts of professional caliber in the blink of an eye.
With its vast array of templates, we've discovered Draw.io to be a sublime and cost-effective alternative to high-priced diagramming software such as Microsoft Visio and LucidChart. Moreover, Draw.io is available in any browser, permitting you to work on your projects anywhere. Whether you're a student or a seasoned professional, Draw.io has you covered.
5.Blender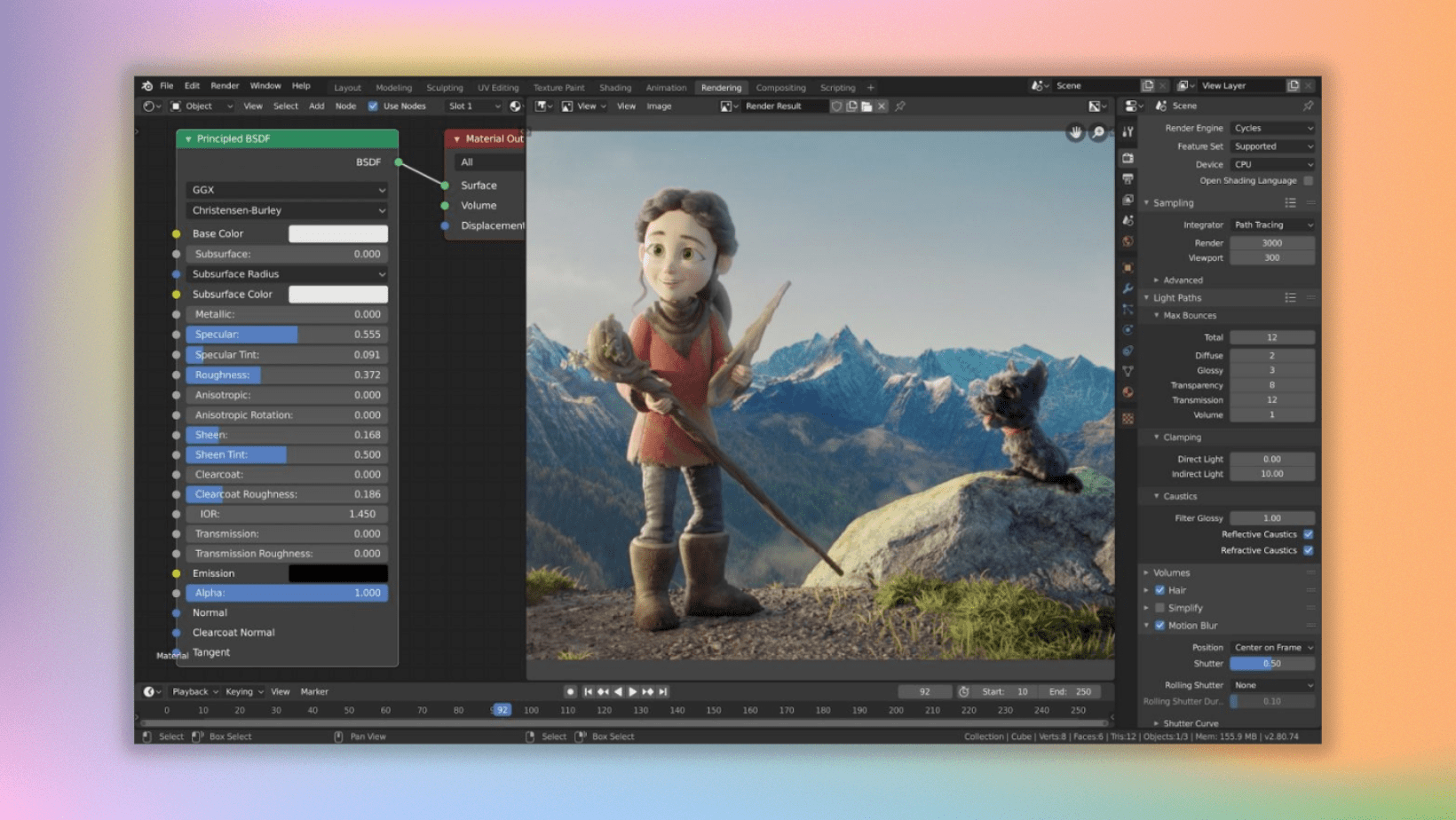 Function: 3D Computer Graphics Software
Alternative to: Autodesk Maya and 3ds Max
Are you an aspiring animator or an artistic genius in the field of 3D seeking an all-in-one, multifaceted application? Your quest ends here with Blender! As a software for 3D modeling, animation, and rendering, Blender triumphs as a free and open-source substitute for higher-priced options like Maya.
With an impressive array of tools and plug-ins, you can develop immersive animations and even video games that will leave your audience spellbound. Regardless of your proficiency level, Blender's user-friendly interface and vast community provide an unparalleled experience for all your 3D needs. So, why not try and see what you can create with Blender?
6.Audacity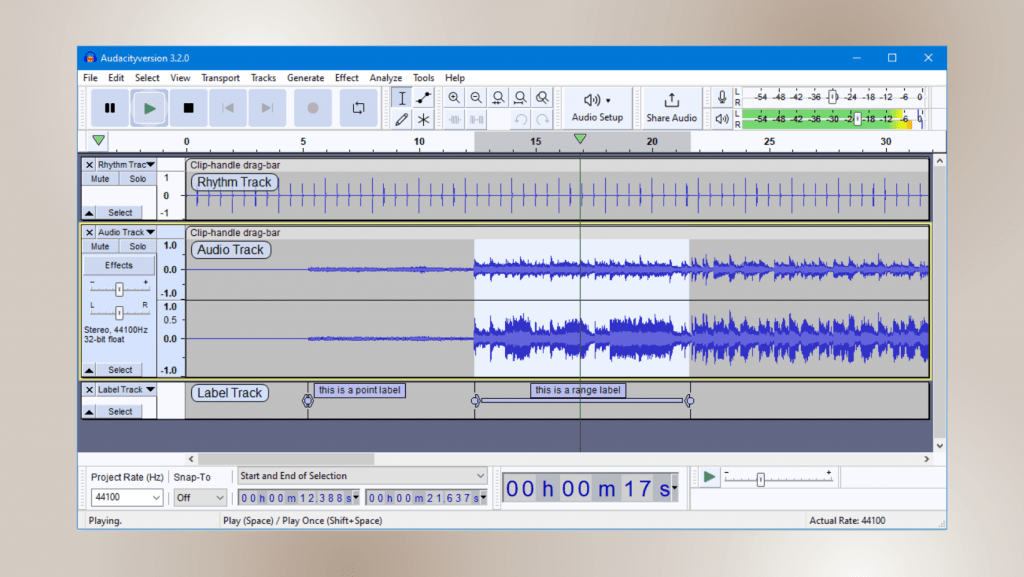 Function: Audio Editing and Recording Application
Alternative to: Adobe Audition and Logic Pro
Are you a music enthusiast like us? Then you wouldn't want to miss out on Audacity! This amazing tool makes audio editing a breeze, even for beginners. With its user-friendly interface and easy-to-use tools, Audacity lets you record, mix, and edit your audio tracks like a pro.
Its vast range of features includes noise reduction, pitch correction, and multi-track editing, making it the perfect alternative to expensive audio editing software like Adobe Audition. And did we mention that it's free? Yes, you heard us right! So why wait? Start creating your dream tracks now with Audacity!
7.Darktable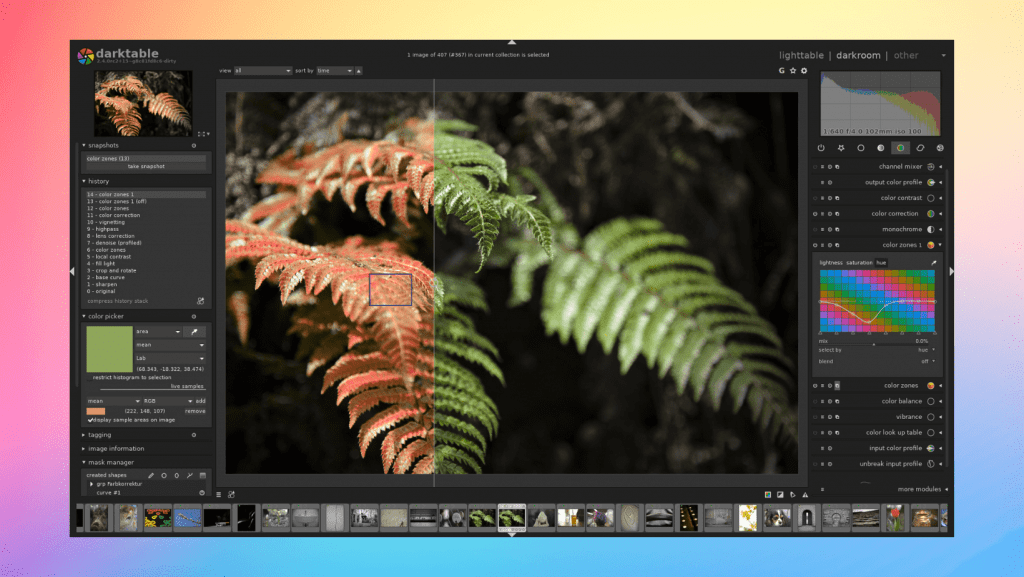 Function: Image Editing Application
Alternative to: Adobe Lightroom
Calling all photographers in search of an open-source and cost-free substitute for Adobe Lightroom! Feast your eyes on Darktable, a powerhouse photo editing tool that will leave you awestruck with its incredible range of features. With Darktable, importing, organizing, and editing your photos has never been so easy and non-destructive.
Its intuitive interface, equipped with customizable modules, allows you to effortlessly perfect your photos and achieve your desired aesthetic. We highly recommend Darktable as it provides all the necessary features to take your photography to the next level.
8.Figma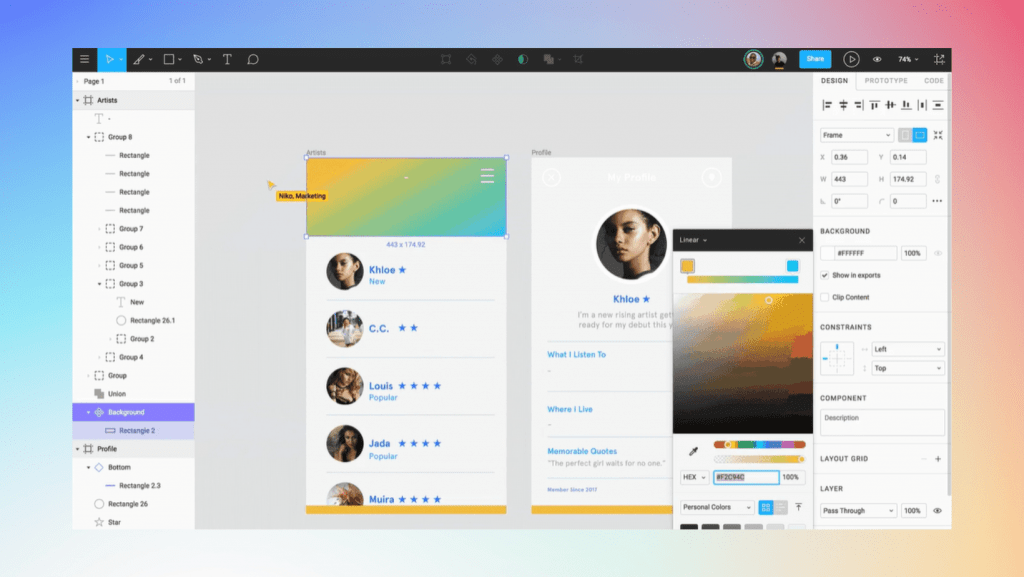 Function: UI Design Tool
Alternative to: Adobe XD and Sketch
Figma is a game-changing design tool that every designer and design team should have in their hood. With its intuitive interface, collaborative features, and powerful design tools, Figma has quickly become the go-to choice for creating stunning user interfaces and design prototypes.
The ease of use, swift design iteration, and seamless collaboration with team members are a few aspects that we adore about this tool. As an alternative to tools like Sketch and Adobe XD, Figma has definitely raised the bar for what a design tool can and should be.
9.GitLab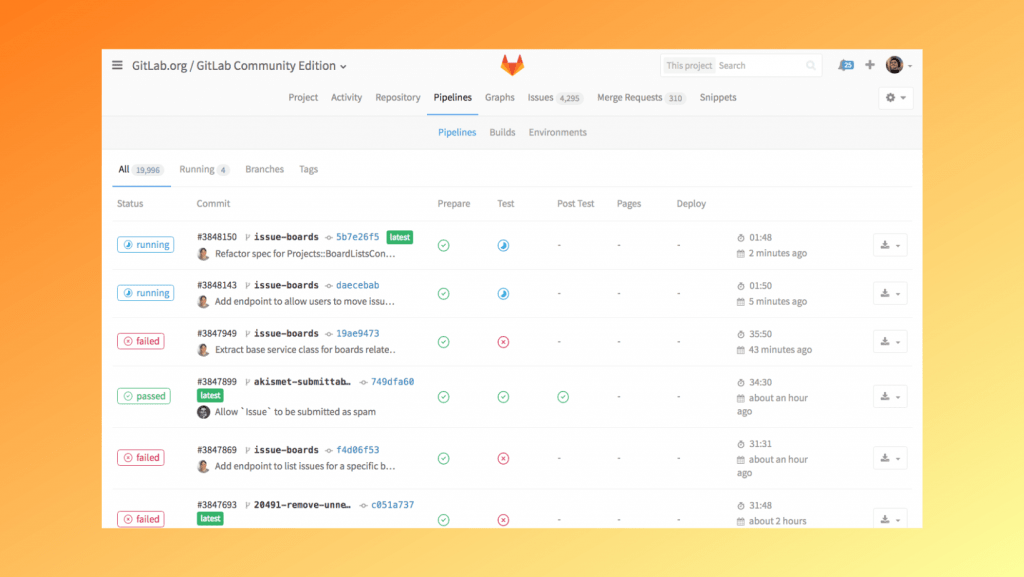 Function: DevSecOps Platform
Alternative to: GitHub
Prepare to be amazed by the unparalleled versatility and robustness of GitLab, a version control and collaboration tool. This all-inclusive DevOps platform boasts a user-friendly interface and a wide range of cutting-edge capabilities, including repository management, continuous integration, and various other functionalities.
GitLab stands as an extraordinary open-source alternative to other conventional version control systems like GitHub, providing an on-premise solution for those who desire to keep their data within their walls. GitLab is more than just a tool; it is a transformative platform that fundamentally revolutionizes modern software development.
10.Krita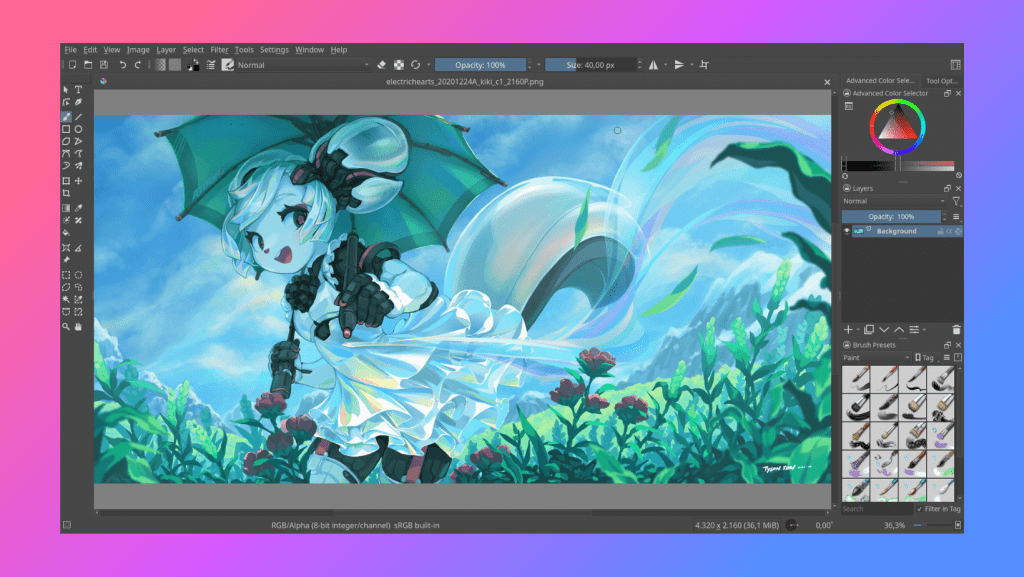 Function: Raster Graphics Editor
Alternative to: Adobe Photoshop and Corel Painter
Krita is a digital painting powerhouse that will elevate your creative aspirations to new heights. This illustrious software is not only free and open-source, but it also boasts an array of robust features, allowing you to craft breathtaking illustrations, concept art, and comics. Krita's interface is intuitive and remarkably user-friendly, making it an exceptional alternative to paid painting software such as Adobe Photoshop and Corel Painter.
Its gamut of tools, brushes, and effects will empower you to produce art that radiates professional-grade quality. Irrespective of whether you're a fledgling artist, a hopeful aspirant, or a veteran professional, we urge you to explore Krita and unlock the boundless potential it holds.
11.Scribus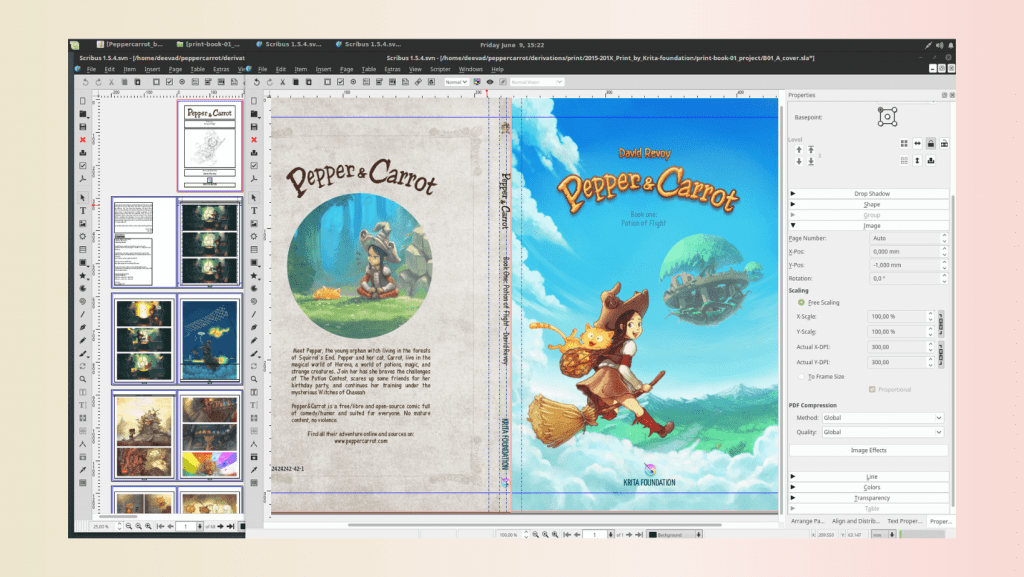 Function: Desktop Publishing Software
Alternative to: Adobe InDesign and Microsoft Publisher
Scribus is the perfect desktop publishing software for those who are looking for a cost-effective alternative to expensive options like Adobe InDesign. Despite being completely free and open-source, Scribus does not compromise on features.
We were impressed by the range of capabilities that Scribus offers, which makes it easy to create professional-looking publications like brochures, newsletters, and flyers. Additionally, Scribus supports a wide range of file formats, ensuring compatibility with various software and applications.
12.Hoppscotch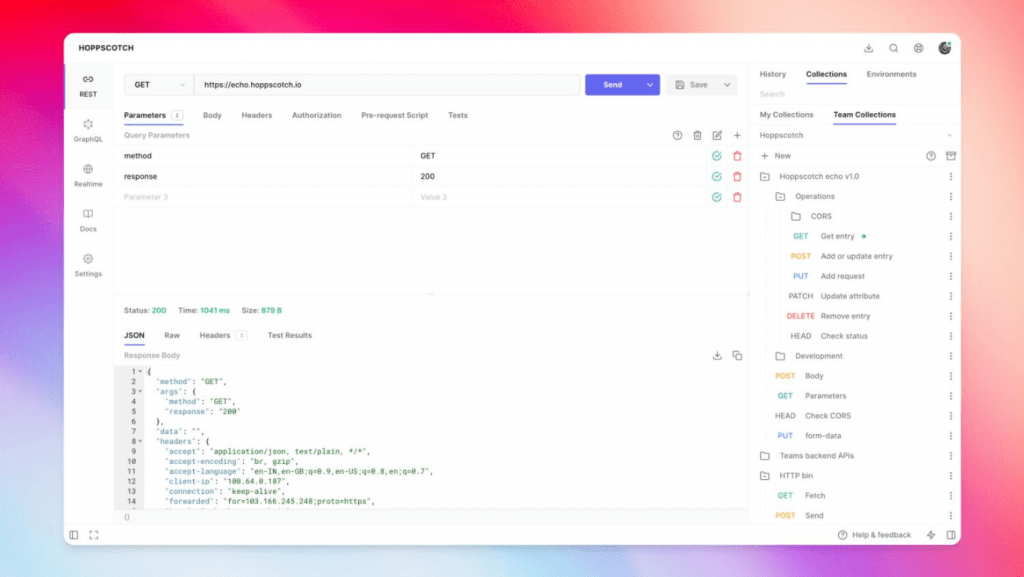 Function: API Development Ecosystem
Alternative to: Postman
If you're a developer looking for a powerful yet easy-to-use tool for API development, Hoppscotch is a tool we highly recommend. This open-source API development client offers a clean and intuitive interface that makes testing and debugging APIs a breeze.
Hoppscotch is an exceptional substitute for Postman, offering a similar range of features but with the additional advantage of being completely free and open-source. With Hoppscotch, you can quickly and easily send HTTP requests, test response times, and debug any issues that arise.
13.Akaunting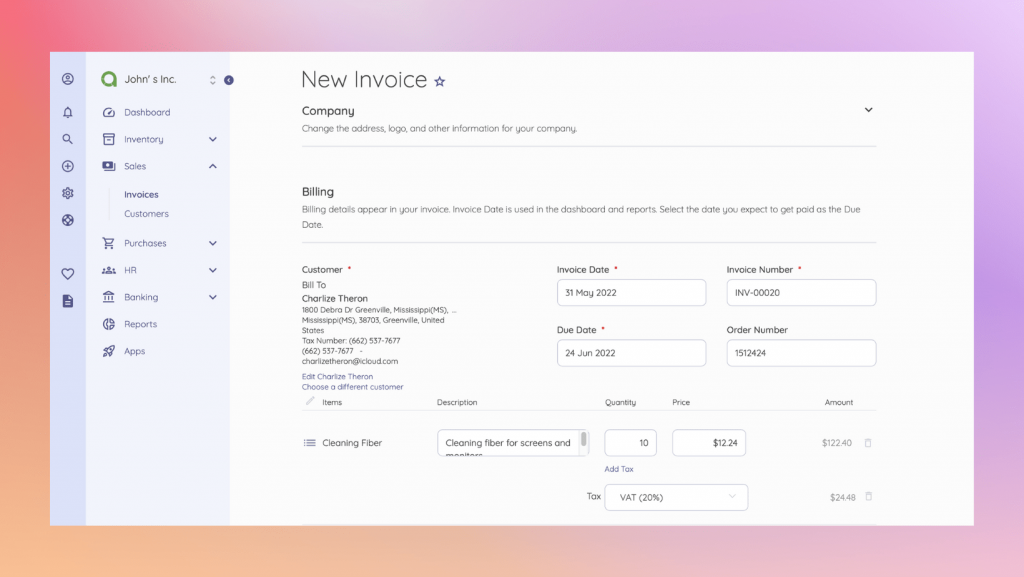 Function: Accounting Software
Alternative to: QuickBooks
We've all been there-managing finances can be a hassle. Thankfully, we've found a tool that makes it a whole lot easier. Enter Akaunting. This free accounting software is packed with features to help small business owners and freelancers manage their finances with ease. Akaunting is an excellent alternative to Quickbooks, offering similar capabilities but with no monthly subscription fees.
With Akaunting, you can track your cash flow, generate invoices and receipts, and accept bulk payments. The platform also offers a range of customizable reports, so you can get an accurate picture of your financial situation at any time.
14.Apache Superset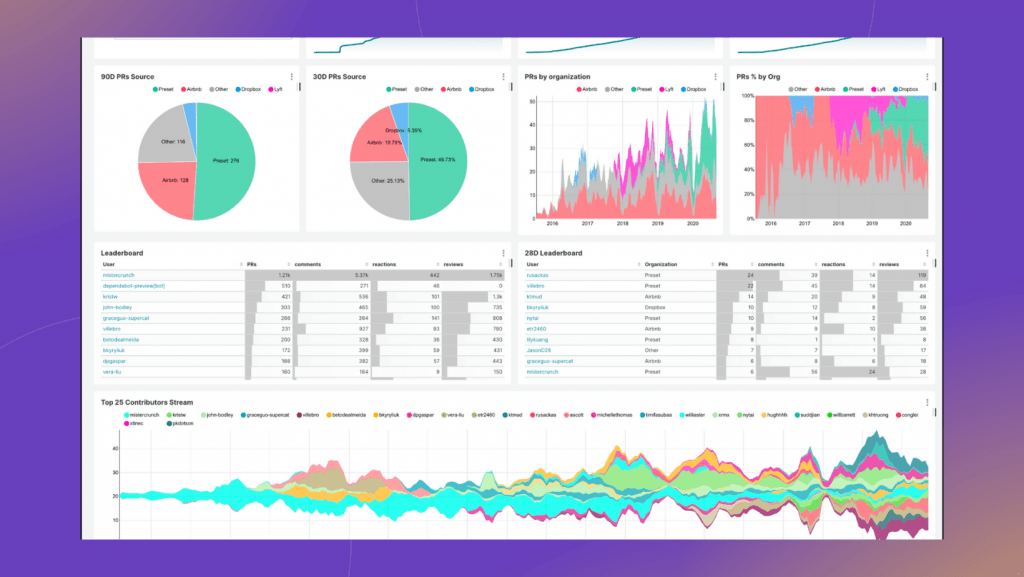 Function: Business Intelligence Tool
Alternative to: Tableau and Looker
When it comes to data visualization, we're constantly in search of tools that can elevate our data-driven storytelling to new heights. Apache Superset is one such tool that has astounded us with its robust feature set and remarkably intuitive interface.
This open-source platform boasts an extensive array of visualization options, allowing users to craft beautiful and responsive dashboards that bring data to life in real-time. With its premium-grade features and zero licensing fees, it's the perfect cost-effective alternative to popular Business Intelligence tools such as Tableau.
15.Drone.io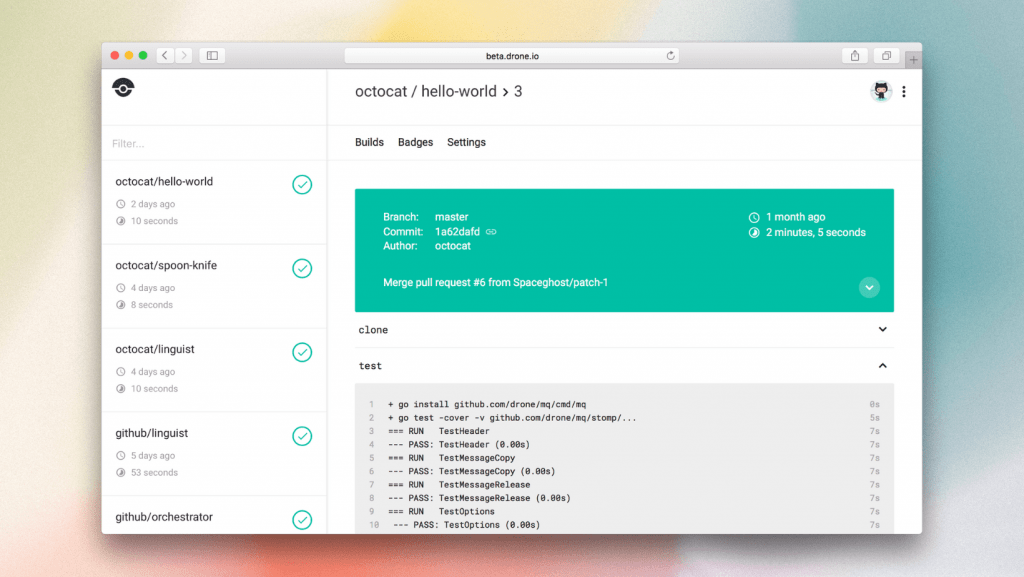 Function: CI/CD Tool
Alternative to: Microsoft Azure and Jenkins
Drone.io is a modern CI/CD tool that eliminates the tedious tasks involved in software development, allowing you to focus on writing high-quality code. It boasts an extensive list of integrations, including popular platforms like GitHub and Bitbucket, to keep you seamlessly connected to your preferred tools.
What sets Drone.io apart is its user-friendly and innovative interface, surpassing other CI/CD tools such as Microsoft Azure. Drone.io streamlines your development process, boosting its speed and efficiency, no matter if you work alone or as part of a team.
16.Prometheus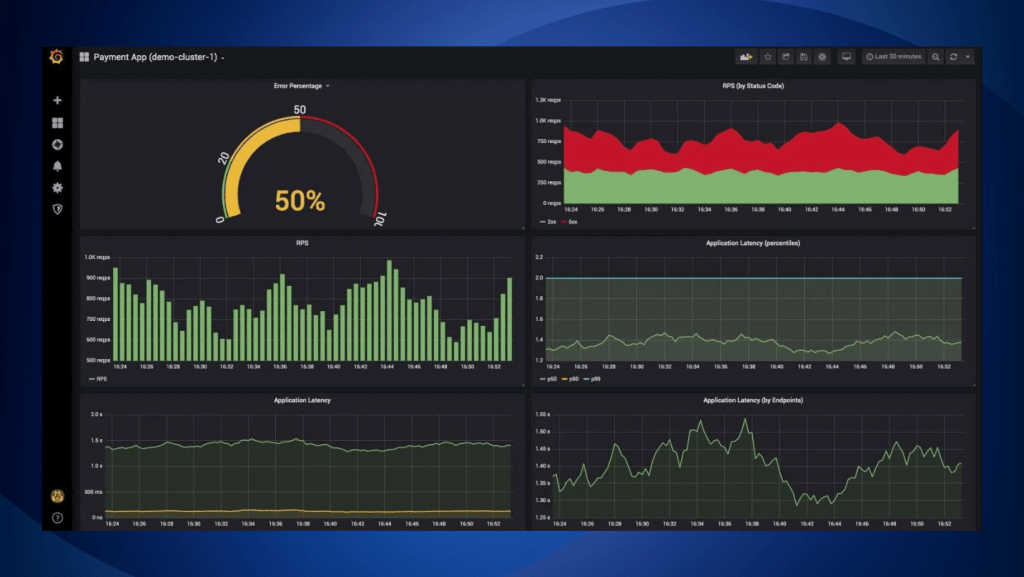 Function: Event Monitoring and Alerting Software
Alternative to: Datadog, Nagios, and Zabbix
Get ready to take your infrastructure monitoring game to the next level with Prometheus! We've personally used this open-source monitoring system, and we're amazed by how many features it has. With its flexible query language, multidimensional data model, and powerful alerting capabilities, Prometheus is the go-to choice for developers and system administrators who demand the best.
Say goodbye to expensive monitoring tools like Datadog and Nagios, and embrace the user-friendly interface of this tool. From small-scale apps to large-scale production environments, Prometheus has the scalability and performance to keep your infrastructure running smoothly.
17.LibreOffice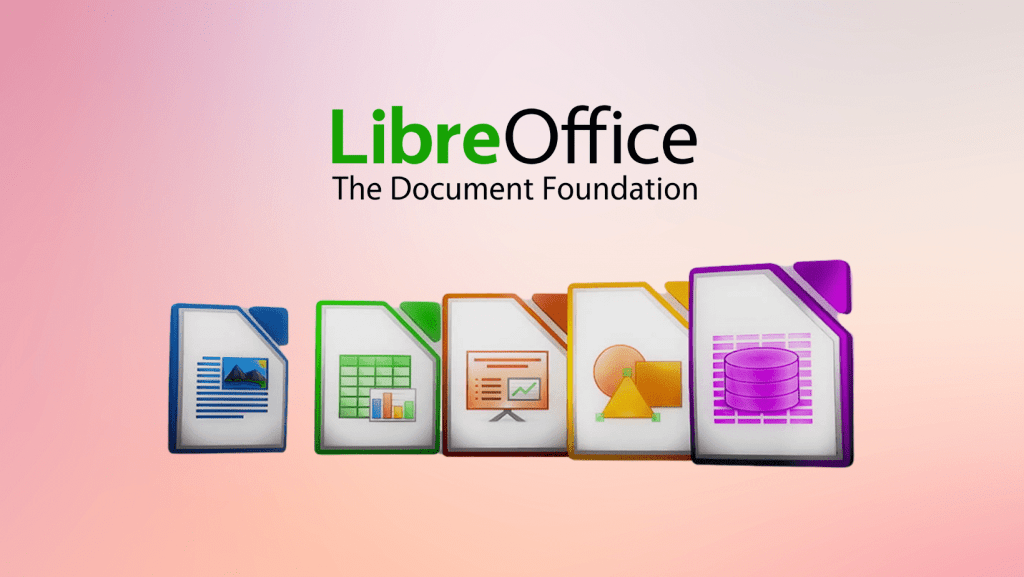 Function: Office Productivity Software Suite
Alternative to: Microsoft 365
If the hefty price tag of office software has left you exhausted, brace yourself for: LibreOffice. This astounding open-source office suite equips you with all the indispensable tools required to craft and edit documents, spreadsheets, and presentations, all while steering clear of the fiscal pitfalls associated with Microsoft 365.
One of its most extraordinary attributes is the simplistic and user-friendly interface, which is second to none in ease of use, setting a new productivity standard. Whether you're a scholar, a professional, or just someone looking to create some documents, LibreOffice is the ultimate lifesaver.
18.Inkscape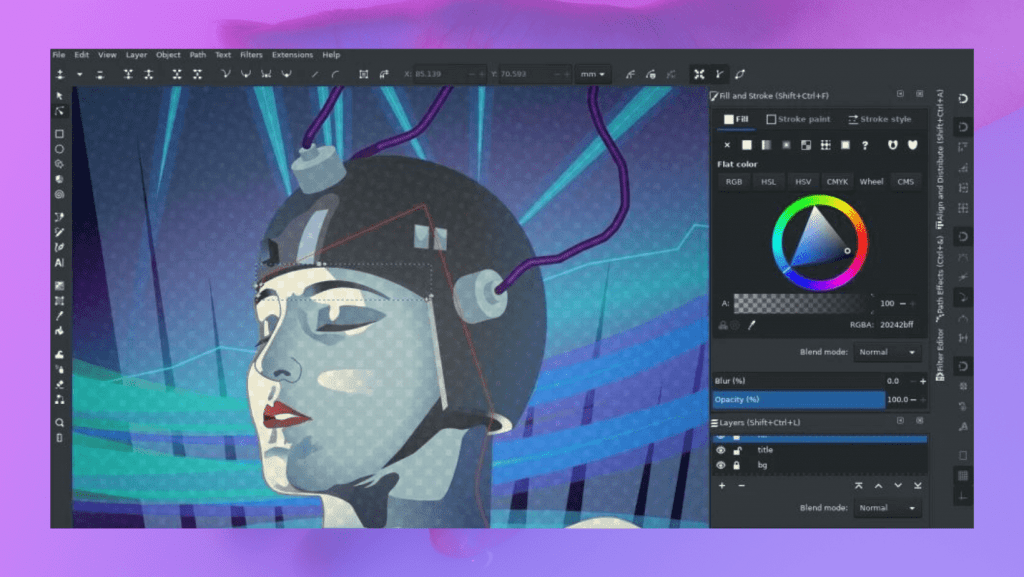 Function: Vector Graphics Editor
Alternative to: Adobe Illustrator
Inkscape is a cost-effective and versatile alternative to extravagantly priced vector graphics software. This multifaceted and open-source tool, enriched with a plenitude of features, is free of charge. The plethora of tools incorporated in Inkscape, such as shape tools, text editing, and object manipulation, are truly remarkable.
Its intuitive and uncomplicated interface facilitates a smooth and swift start, making it an optimal replacement for software such as Adobe Illustrator. Furthermore, Inkscape supports various file formats, empowering you to import and export your creations with utmost ease.
19.FL Studio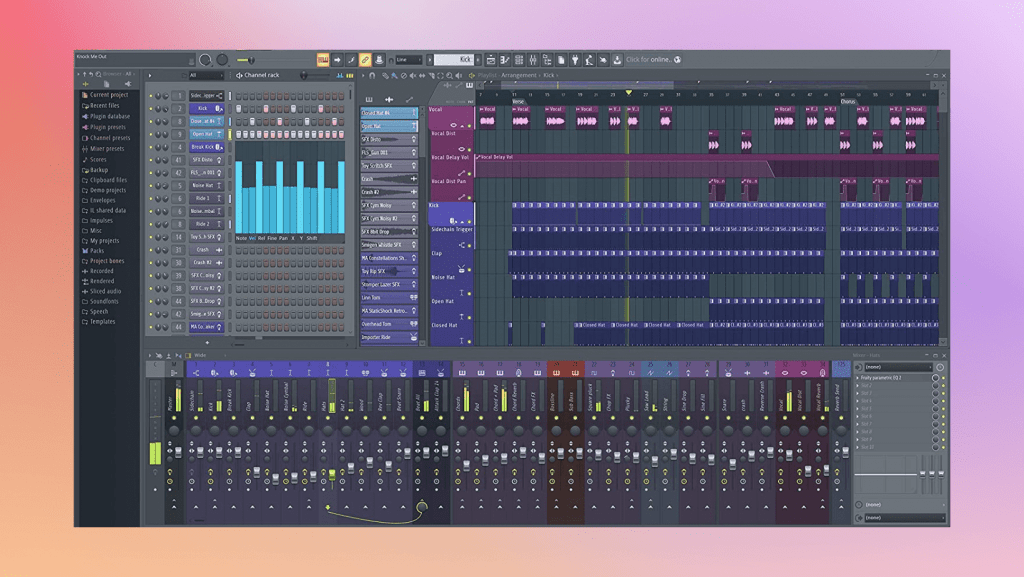 Function: Digital Audio Workstation
Alternative to: Logic Pro
If you're a music producer, you need a reliable Digital Audio Workstation (DAW) that can help you create professional-quality tracks. Enter FL Studio, a powerful and user-friendly DAW that music producers have relied on for years.
In fact, the range of features available in FL Studio, including its advanced sequencer, powerful mixing tools, and extensive library of plugins and virtual instruments, is impressive. We believe this tool is a great alternative to other DAWs like Ableton Live or Logic Pro, with its affordable pricing making it accessible to producers of all levels.
20.Cinelerra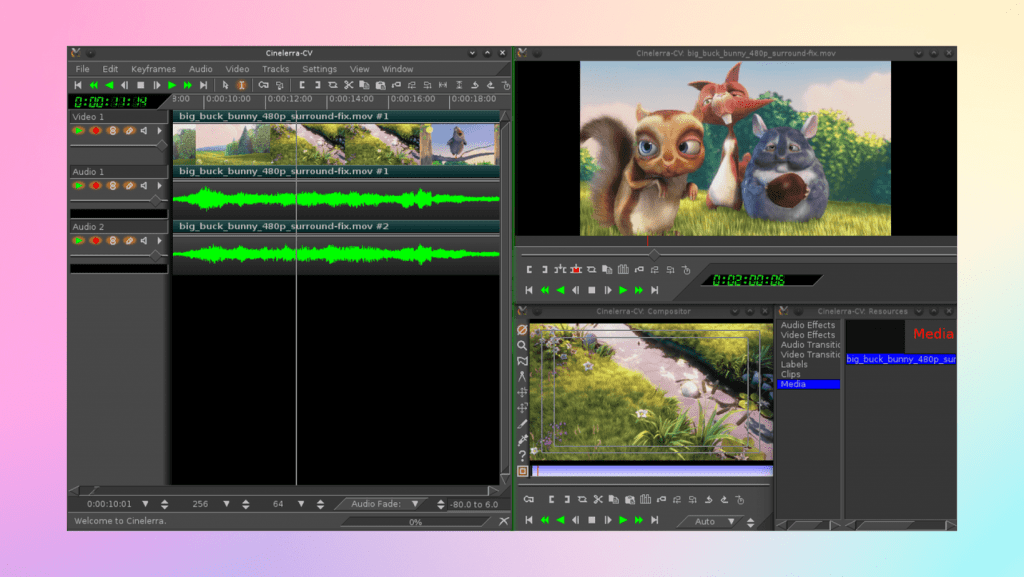 Function: Video Editing Software
Alternative to: Adobe Premiere Pro
Attention all cinephiles! Ready your senses for a cinematic experience like no other with Cinelerra – a video editing software that is as robust as it is full-featured. This exceptional non-linear editing tool provides the creative freedom you crave, equipped with support for multiple cameras, advanced compositing, color correction, and much more.
Cinelerra presents itself as a formidable alternative to mainstream video editing software like Adobe Premiere Pro, and rightfully so. Its intuitive interface, coupled with a vast array of documentation, makes for a seamless video editing journey. So, lights, camera, action-we highly recommend giving Cinelerra a shot and elevating your video editing game to the next level.
21.Thunderbird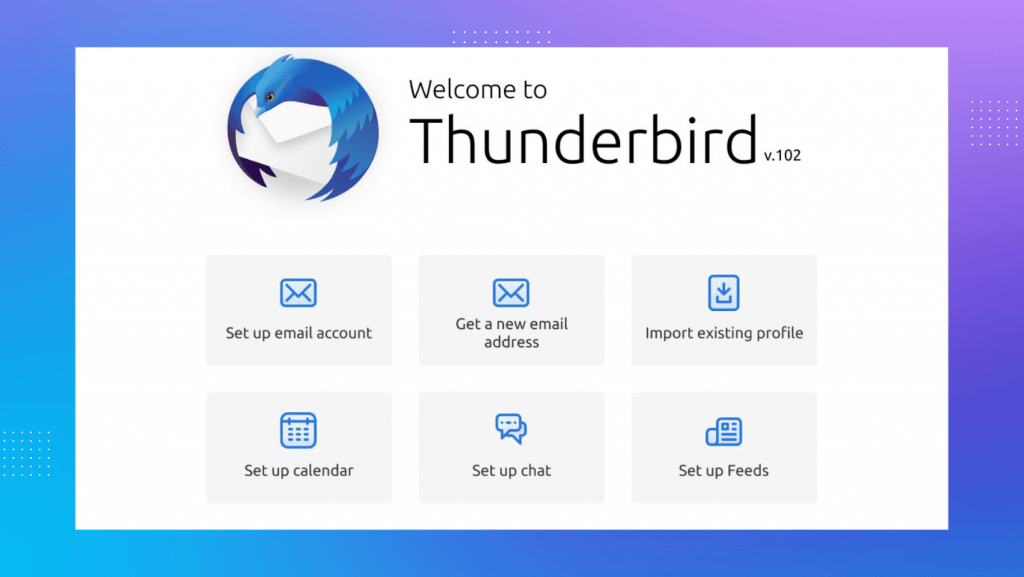 Function: Cross-Platform Email Client
Alternative to: Microsoft Outlook
For an email client that is dependable, intuitive, and safe, our top recommendation is none other than Mozilla Thunderbird. This open-source masterpiece provides a multitude of tools that cater to your every email management need, from its advanced search functions to its incorporated RSS reader.
Thunderbird is an exceptional alternative to mainstream email clients, such as Microsoft Outlook, as it boasts a customizable interface and the ability to support multiple email accounts. What truly amazed us about Thunderbird is its exceptional security features, fortified with built-in phishing and spam filters that guarantee unparalleled protection for your electronic mail, keeping them impervious to any security threats.
22.KeePass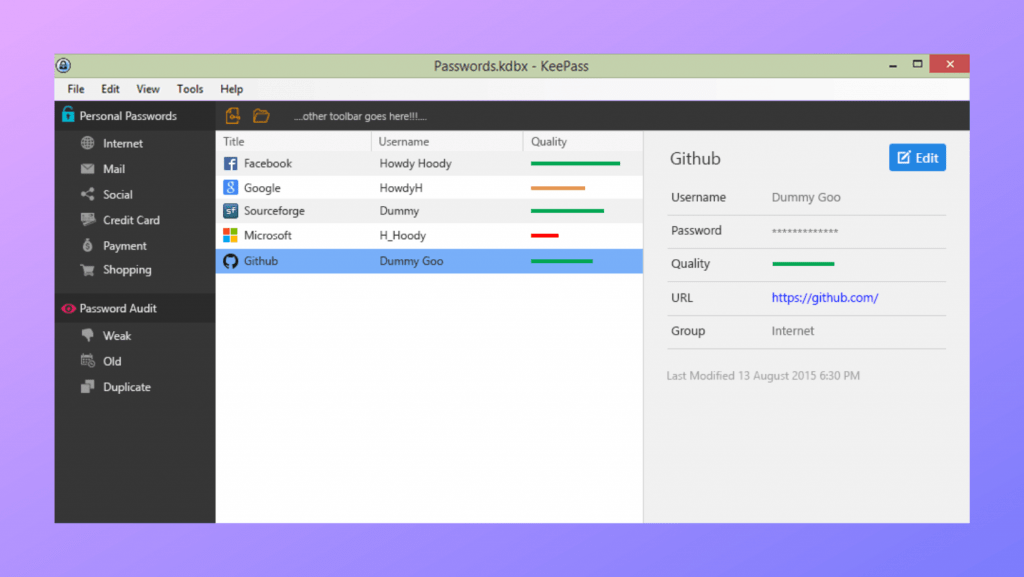 Function: Password Manager
Alternative to: 1Password and LastPass
For those who are tired of having to reset their passwords on a regular basis, KeePass is an unmatched solution. This extraordinary and avant-garde password management software enables you to safely keep all your passwords in one impregnable repository.
The sheer number of features that KeePass offers, such as the ability to create complex passwords and a simple system for categorizing them, impressed us. It's an incredible alternative to conventional password managers such as LastPass, and the fact that it's open-source instills confidence in the veracity of your data's protection.
23.Shotcut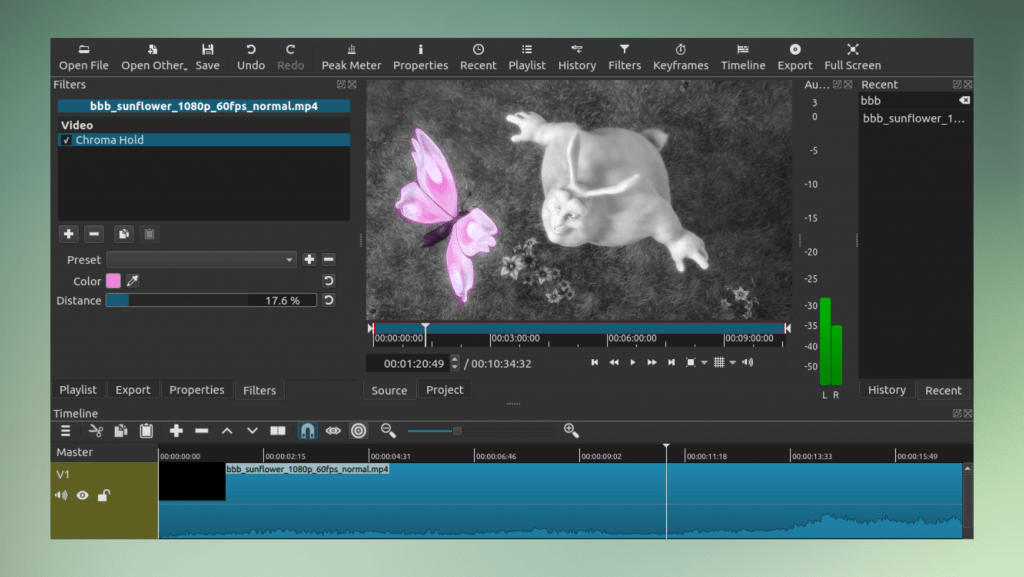 Function: Video, Audio, and Image Editing Software
Alternative to: Adobe Premiere Pro, Final Cut Pro X, and iMovie
As a content creator, locating the ideal video editing software can seem like a Herculean task. Yet, the answer to your prayers lies in Shotcut – a mesmerizing and open-source video editing tool that is nothing short of miraculous. Its plethora of features, which have a gentle learning curve, will enthrall you.
This software is an exceptional substitute for heavyweight editors such as Adobe Premiere Pro. Shotcut's extraordinary range of video and audio filters provides you with the power to fine-tune your projects and craft professional-grade videos in an instant.
24.Filezilla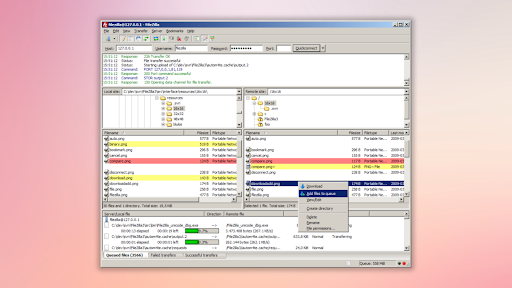 Function: FTP Application
Alternative to: WinSCP, Cyberduck, and Total Commander
Filezilla is a cost-free FTP client that is open-source and presents a secure and uncomplicated solution to transport files between your computer and server smoothly. Its sleek and user-friendly interface marks it as a top-notch contender to FTP clients such as Cyberduck.
With Filezilla, you can effortlessly drag and drop files, pick up where you left off on interrupted transfers, and manage numerous servers simultaneously. It supports a vast spectrum of protocols, including FTP, SFTP, and FTPS. If you're a web developer or someone who requires frequent file transfers, Filezilla is an essential tool in your toolkit.
25.OpenCart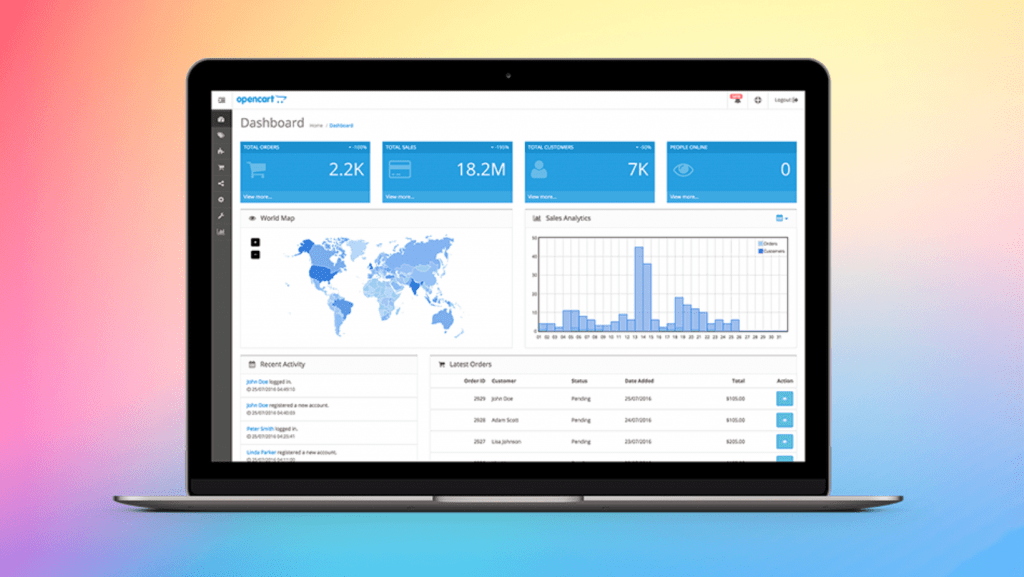 Function: Online Store Management System
Alternative to: NetSuite SuiteCommerce, Magento, BigCommerce, and Shopify
OpenCart is an open-source e-commerce platform that elevates your online store to the pinnacle of success. With its clean interface, you can establish your business in a jiffy, while the flexible themes grant you the freedom to customize your store to your heart's content.
The tool's enormous collection of plugins and extensions provide versatility, empowering you to address the unique requirements of your business. OpenCart stands out from the crowd with its scalability, making it an ideal option for enterprises of all sizes. As a frugal alternative to exorbitant platforms like Magento and Shopify, OpenCart offers an economical solution that doesn't skimp on quality.
26.PrestaShop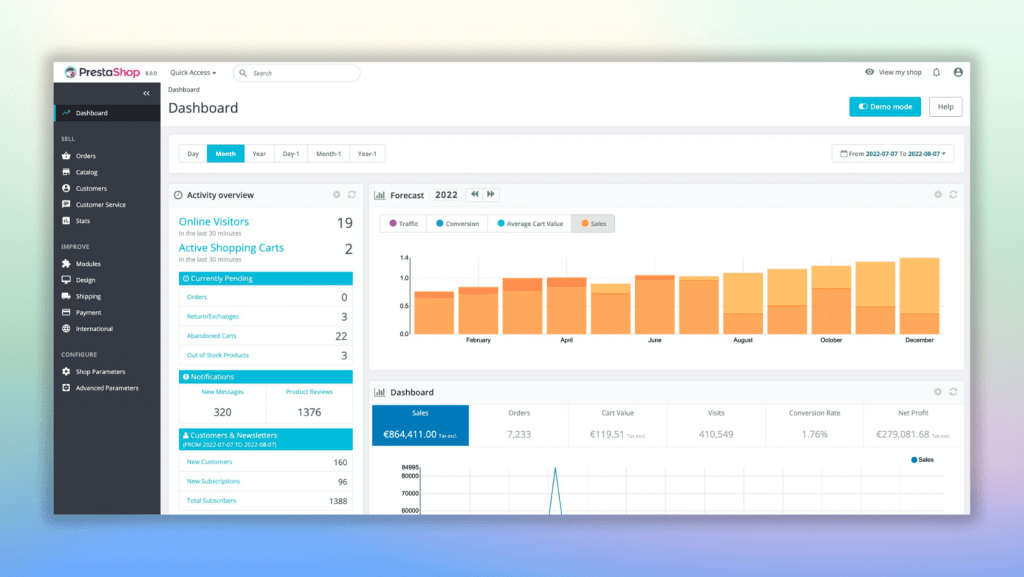 Function: Online Store Management System
Alternative to: Magento, WooCommerce, and Shopify Plus
If you yearn for a comprehensive e-commerce solution, we highly recommend PrestaShop – the epitome of a robust open-source platform. Not only does this powerhouse software provide an intuitive interface and customizable themes, but it also features an extensive repertoire of plugins and modules, primed to optimize your online store's potential.
What makes PrestaShop transcend the ordinary is its seamlessly navigable back end, ensuring that you can effortlessly oversee and manage your products, customers, and orders. Compared to mainstream competitors like Magento and WooCommerce, PrestaShop delivers a budget-friendly, scalable, and versatile answer to businesses of all sizes.
27.ADempiere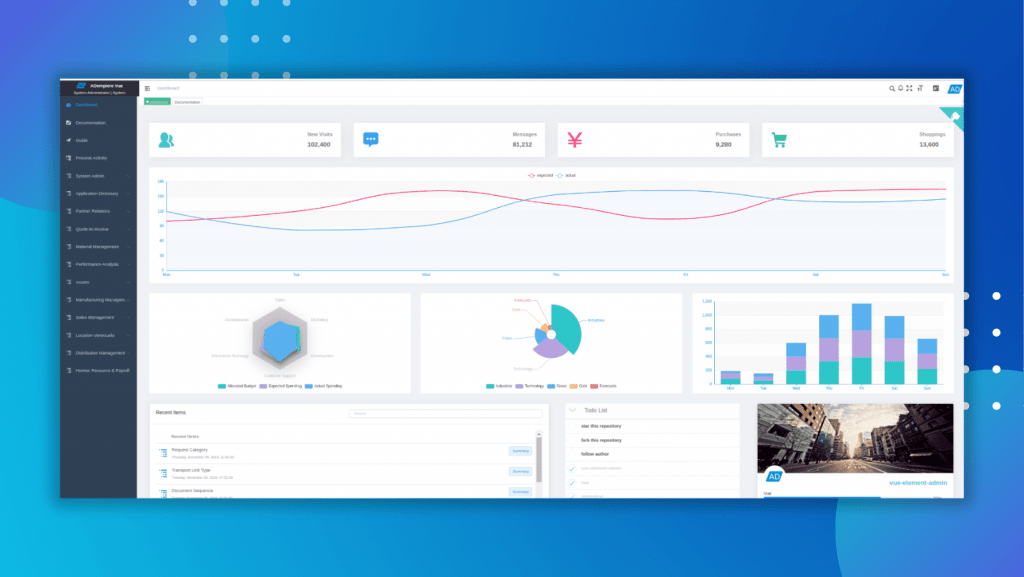 Function: ERP Software
Alternative to: Oracle NetSuite ERP
In your quest for a dynamic and malleable ERP solution, ADempiere stands out as an unparalleled choice! Its remarkable flexibility and scalability, coupled with its open-source nature, empower you to tailor and fine-tune it to your exact business requirements. With a plethora of features ranging from accounting, SCM, and CRM, ADempiere surges ahead as an exceptional substitute to exorbitant ERP software such as SAP and Oracle.
The vibrant community that drives ADempiere, which ensures ongoing support and cutting-edge updates, adds to its allure. Regardless of whether you're a small-scale enterprise or a mammoth corporation, ADempiere elevates your business processes and amplifies your productivity.
28.SuiteCRM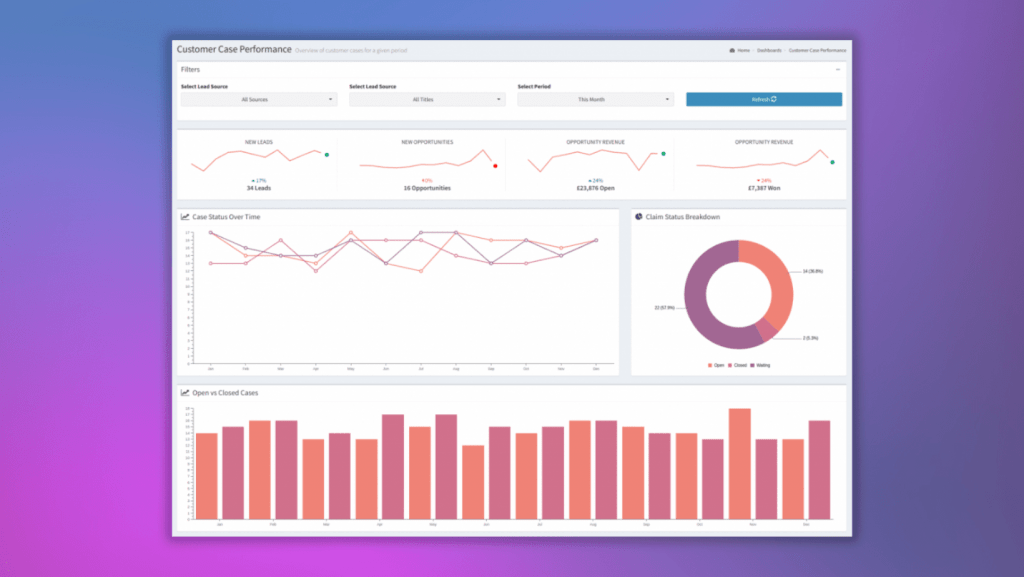 Function: Customer Relationship Management Application
Alternative to: Salesforce Sales Cloud, HubSpot Sales Hub, and Zoho CRM
Finding CRM software that is both affordable and packed with features can pose a challenge. Luckily, we discovered SuiteCRM! This open-source CRM solution offers all the necessary features to manage your sales pipeline and customers on one easy-to-use platform.
The variety of integrations available, including support for well-known marketing automation tools like Mailchimp and Hubspot, impressed us as a great alternative to pricey proprietary CRM software like Salesforce.
29.GNUCash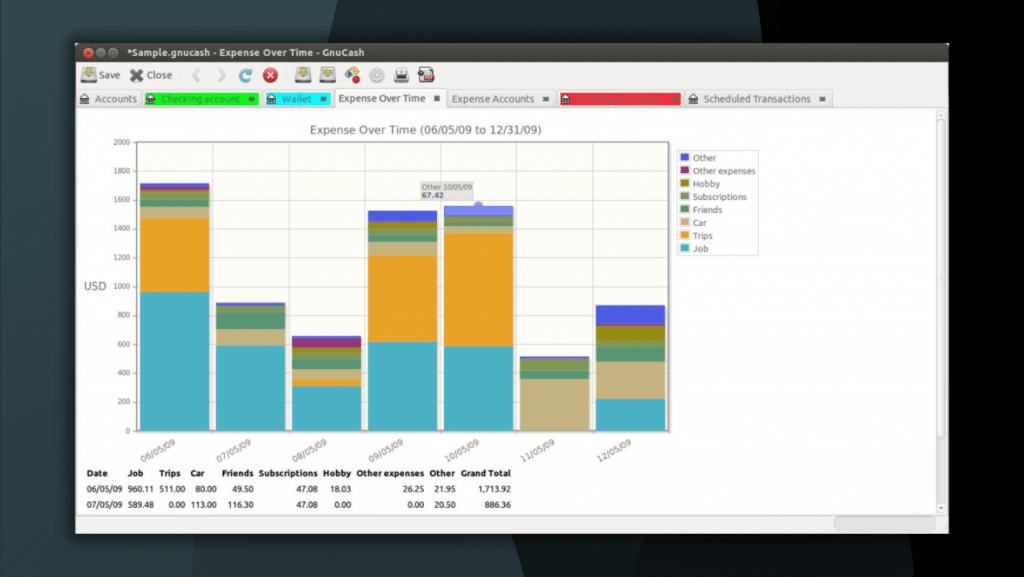 Function: Financial-Accounting Software
Alternative to: Zoho Books and QuickBooks
Managing your finances can be a headache, but with GNUCash, it doesn't have to be! This free and open-source accounting software provides a robust set of features for personal and small business finance management.
We were impressed by the range of capabilities offered by GNUCash, from tracking expenses to generating financial reports. It's a great alternative to paid accounting software like QuickBooks, with its user-friendly interface and customizable reporting making it easy to use for even those without an accounting background.
30.Taiga

Function: Project Management Tool
Alternative to: monday.com, Trello, and Asana
As a team that juggles multiple projects simultaneously, we know the struggle of staying on top of things. But Taiga, a powerful and visually stunning project management tool, took us by surprise. From task management to issue tracking and agile development tools, Taiga has got everything covered.
However, what really sets Taiga apart is its attention to detail and focus on user experience, making it a joy to use. It is a remarkable alternative to traditional project management tools like Trello or Asana, with its customizable workflows and open-source architecture catering to teams of any size and industry.
31.GanttProject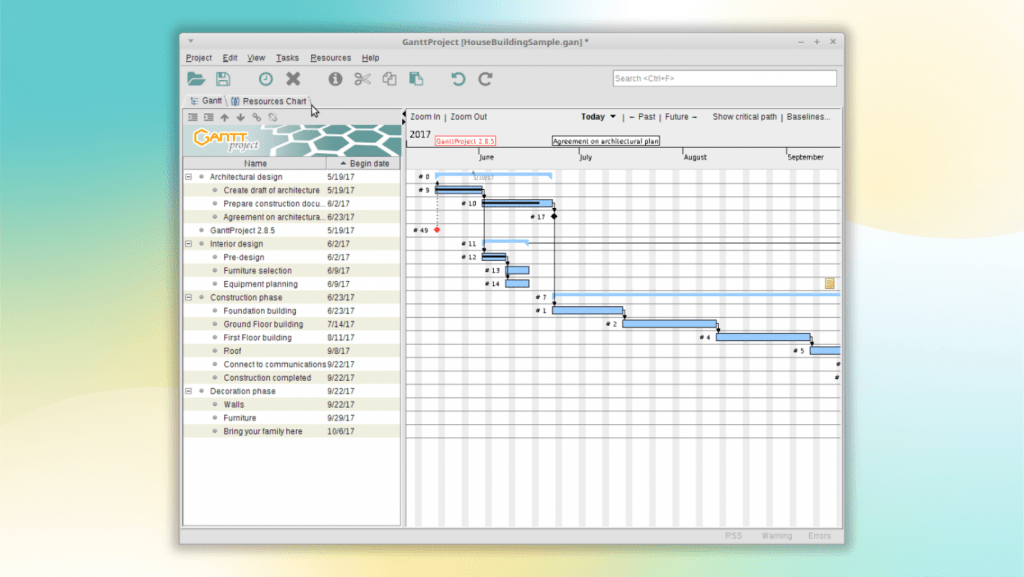 Function: Project Management Software
Alternative to: JIRA, Asana, and monday.com
Another open-source project management tool that we absolutely loved is – GanttProject. This tool is packed with features, making it an excellent alternative to paid software like Microsoft Project. We were particularly impressed with the ability to create project timelines and Gantt charts, assign tasks to team members, and track progress.
The user-friendly interface made it easy to collaborate with team members and ensure everyone was on the same page. Plus, the ability to export reports in a variety of formats made sharing progress updates with stakeholders a breeze.
32.Kimai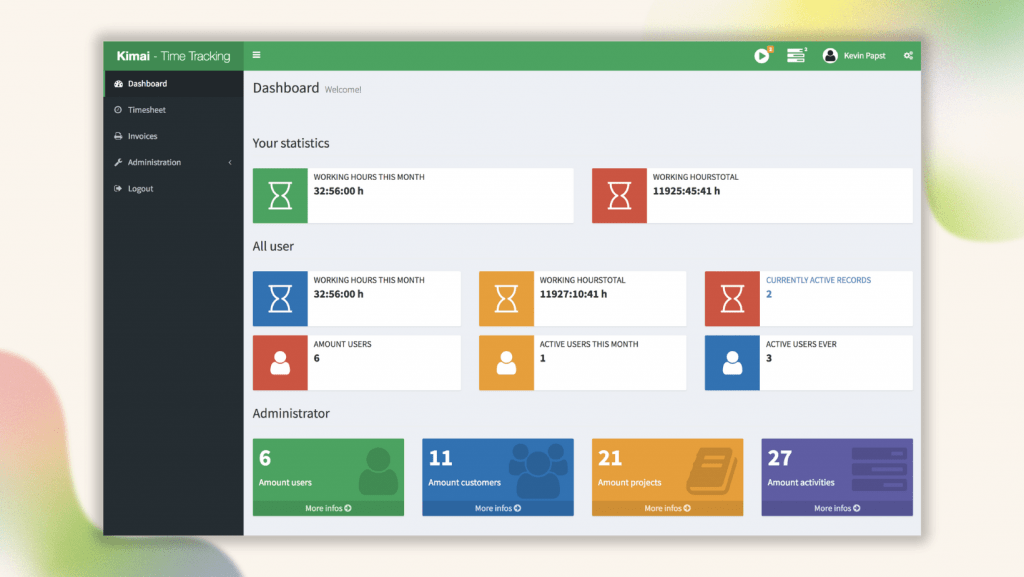 Function: Time Tracking Solution
Alternative to: Toggl Track and QuickBooks Time
If you're tired of manual time tracking, you need Kimai in your life. This open-source time tracking software is a game-changer for individuals and teams. We truly appreciate the flexibility and customization options available, including project and task management, invoicing, and reporting features.
With Kimai, you can easily track your hours and generate detailed reports to keep your work organized and on track. It's a great alternative to paid time tracking software like Toggl, with its user-friendly interface and mobile app making it easy to use on the go. Say goodbye to tedious time tracking and hello to productivity with Kimai!
33.Redmine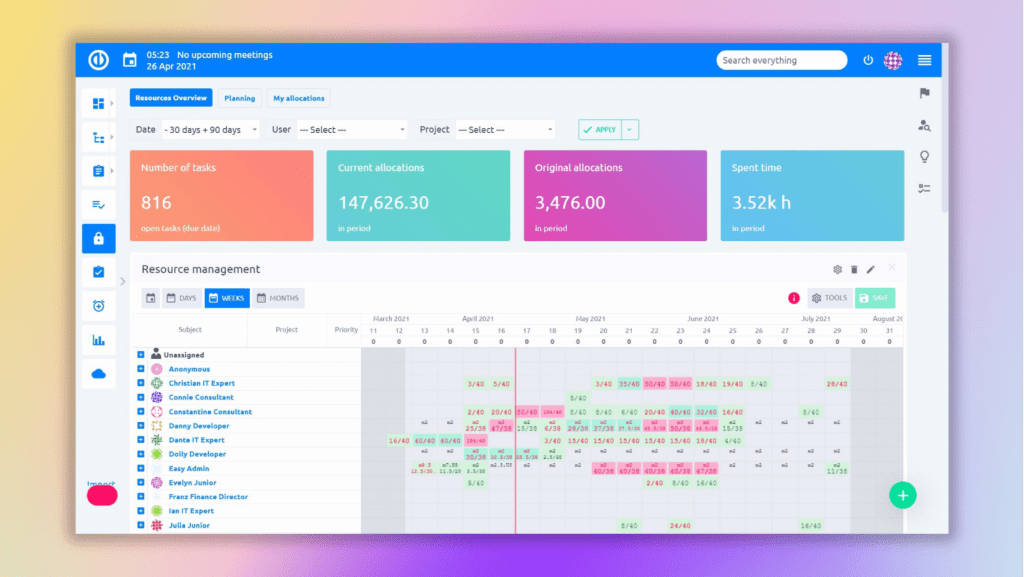 Function: Project Management and Issue Tracking Tool
Alternative to: Toggl Track and QuickBooks Time
Redmine is the ultimate project management solution for those seeking a tool that can effortlessly manage a multitude of projects and tasks. This versatile all-in-one project management platform, akin to GanttProject and Taiga, has everything your team requires to stay on top of their game.
The crowning jewel of Redmine is its role-based access control feature, which enables seamless delegation of tasks and project management, while its per-project wikis and forums facilitate effortless collaboration. Redmine's superiority over its competitors, such as Trello or Asana, is indisputable due to its unparalleled comprehensiveness, affordability, and configurability in the field of project management.
34.Drupal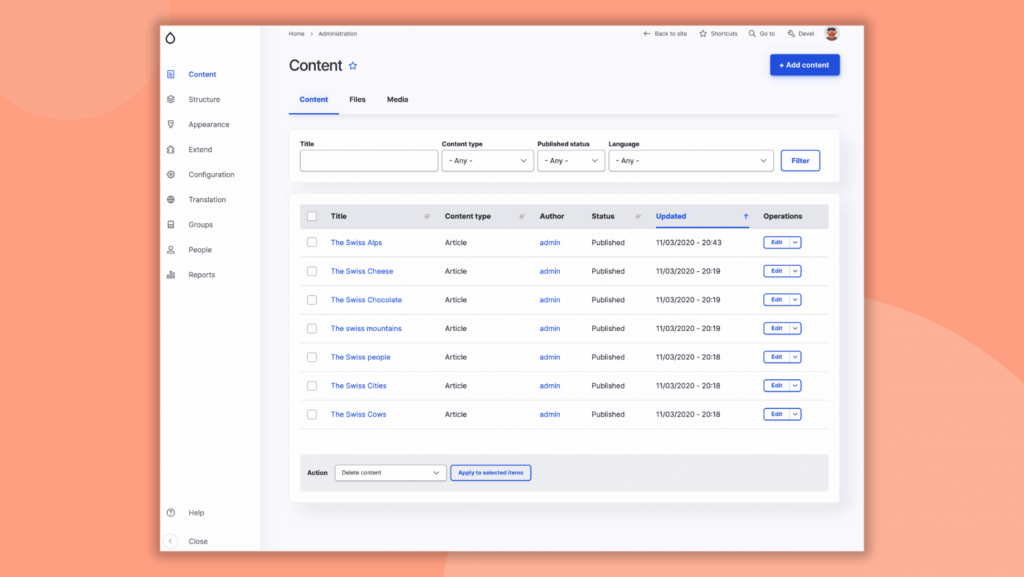 Function: Web Content Management System
Alternative to: WordPress, Joomla, and Wix
Drupal is the ideal choice for individuals or businesses who are committed to building a professional and high-quality website. This web content management system offers unparalleled flexibility and power, allowing you to create anything from a simple blog to a complex enterprise website.
Its security features, intuitive content editing tools, and a vast library of modules and plugins make it one of the most robust and potent platforms. Drupal's active community means that support is never far away. Looking to migrate from another CMS or starting fresh? Drupal is a considerable alternative to popular CMSs like WordPress and Joomla.
35.Strapi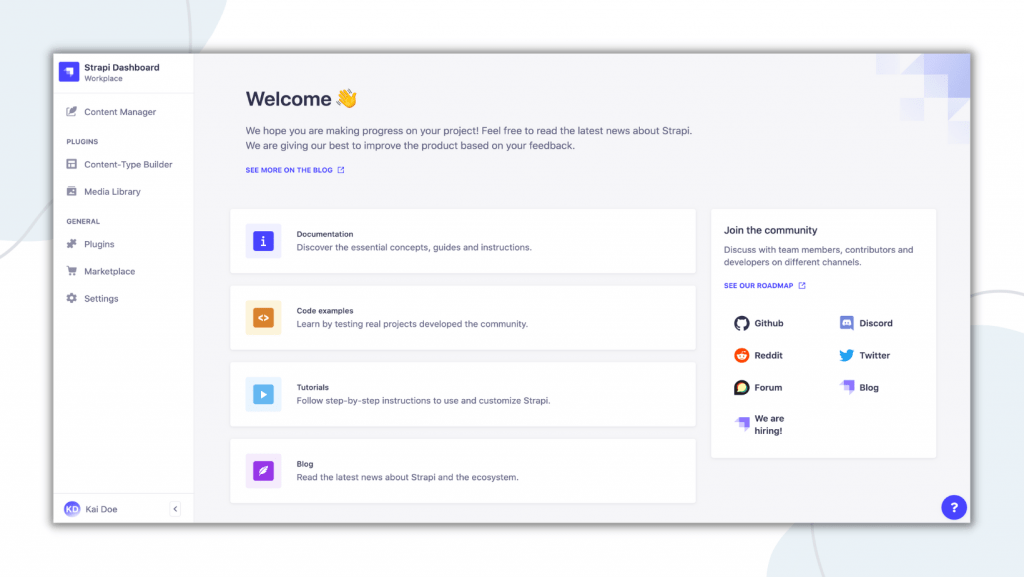 Function: Web Content Management System
Alternative to: WordPress, Joomla, and Wix
As someone who has spent hours wrangling with content management systems (CMS), Strapi is a breath of fresh air. As a headless CMS, it provides complete flexibility to build, deploy, and manage content across various platforms without being tied down to a specific front end.
Strapi's API-driven approach and support for multiple databases make it a fantastic alternative to traditional CMS like WordPress or Joomla. If you're looking for a CMS that provides scalability and ease of use, Strapi is definitely worth checking out.
36.Medusa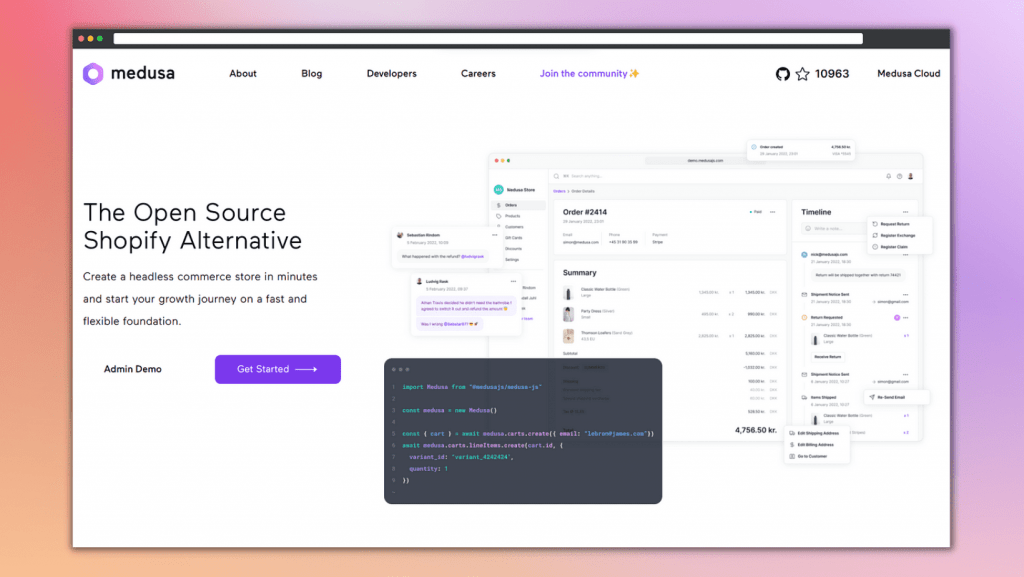 Function: Online Store Management System
Alternative to: Magento, WooCommerce, and Shopify Plus
Medusa is the ultimate solution to all your e-commerce woes. This open-source, multifaceted platform offers you flexibility and adaptability in creating an online store that aligns perfectly with your vision. The platform's composability empowers you to construct and personalize your store to the minutest detail, without any compromise on quality.
Unlike conventional, one-size-fits-all e-commerce platforms, Medusa offers a plethora of options to customize your online store, ranging from its distinct components to its unmatched versatility. With this alternative to proprietary platforms like Shopify or Magento, you can realize your dream of a unique and bespoke online store, while keeping a firm grip on your expenses.
37.Supabase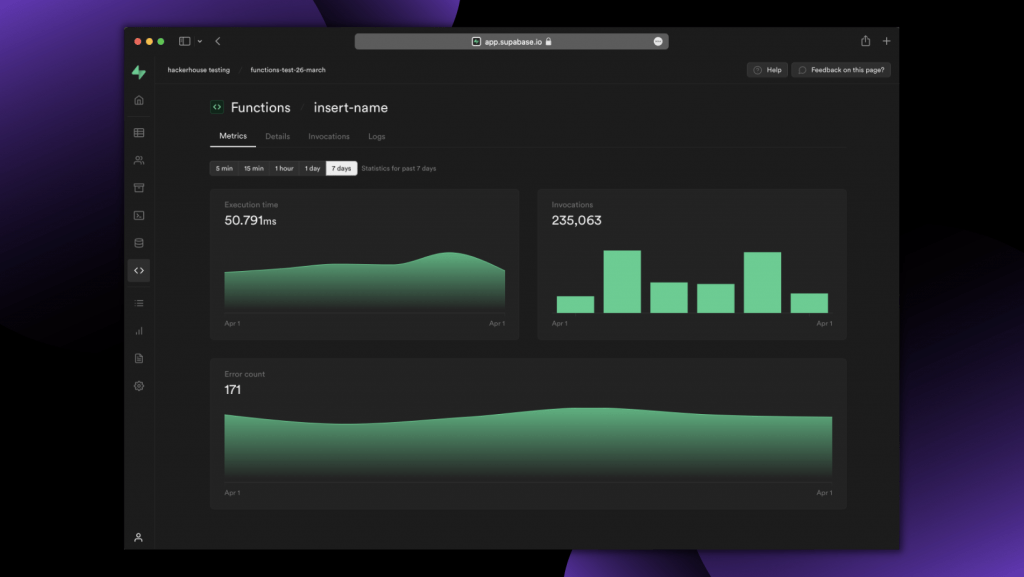 Function: Realtime Database
Alternative to: Firebase
Supabase offers the ultimate panacea to clumsy databases that have long plagued developers. With its real-time database, developers today can build a whole new world of web applications that synchronize data in real-time, making user authentication and APIs more powerful than ever before.
Supabase is a truly game-changing, open-source alternative to proprietary database software like Firebase, offering an extraordinary solution that's entirely free yet unreservedly packed with features that enable developers to create a truly immersive user experience. Whether your next project involves building a mobile app or a web application, the possibilities are limitless with Supabase.
38.Porter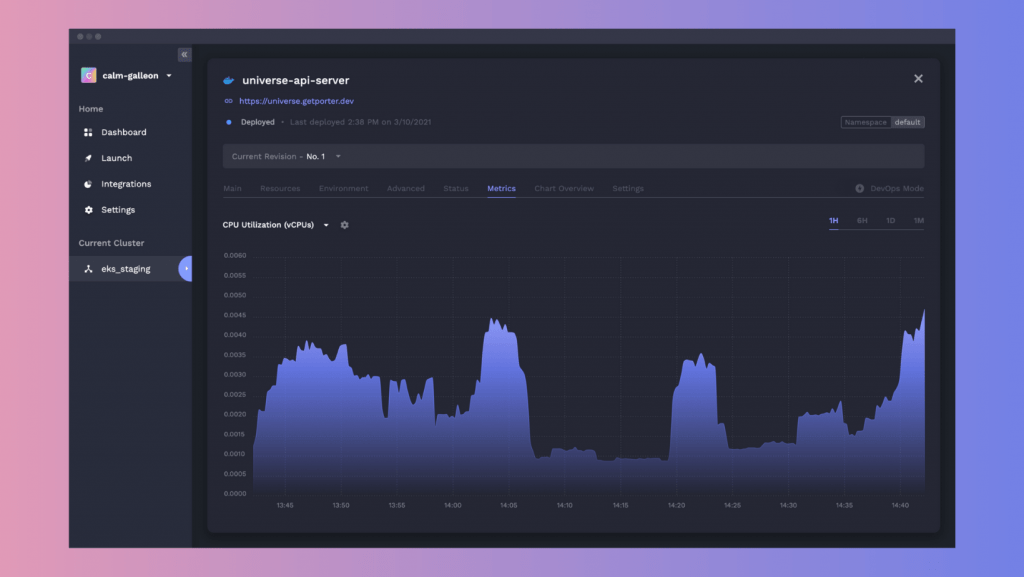 Function: Fully Managed PaaS Solution
Alternative to: Heroku, Repl.it, DigitalOcean, and Flynn
Porter offers a solution for those weary of expending countless hours on DevOps tasks that detract from team productivity. As a fully-managed PaaS, Porter automates the DevOps workflow, allowing teams to focus on their code rather than the underlying infrastructure. With features such as automatic scaling and seamless integration with popular tools like GitHub, Porter presents a viable alternative to traditional cloud platforms such as AWS or Google Cloud.
The elegance and simplicity of Porter's solution were striking, streamlining the DevOps process and saving time and resources. We highly recommend exploring Porter's comprehensive service as a valuable asset for any team seeking to optimize their DevOps workflow.
39.Grafana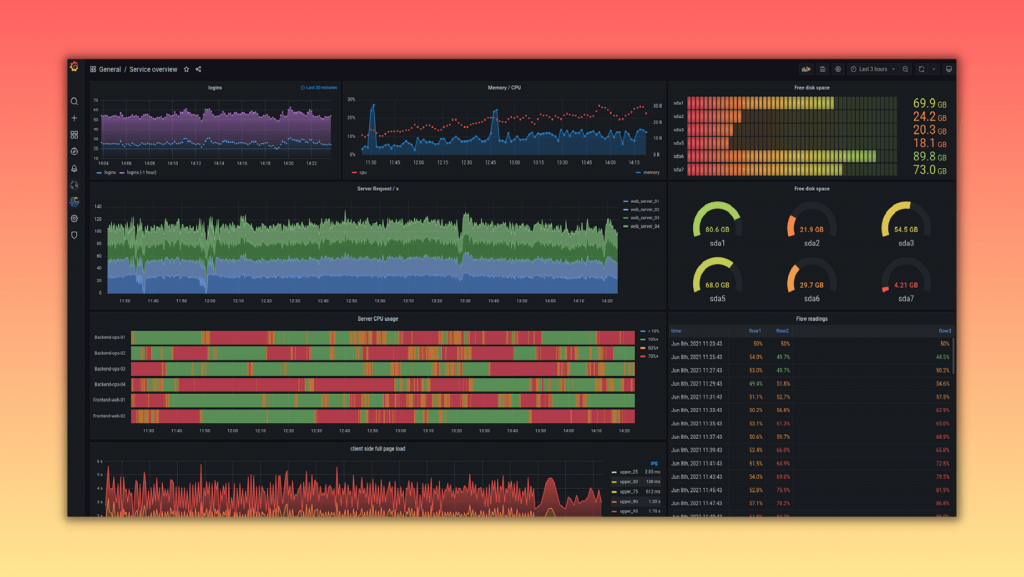 Function: Analytics and Interactive Visualization Application
Alternative to: Power BI, Kibana, and Tableau
Grafana, the formidable analytics and visualization tool, will take you on an extraordinary journey of data discovery with its exceptional power and ease of use. This unparalleled open-source platform empowers you to generate breathtaking interactive dashboards and visualizations that illuminate profound insights into your data.
With a repertoire of over 50 data sources, including renowned databases and cloud services, Grafana effortlessly integrates with your current technological landscape. Shattering the monopoly of exclusive tools such as Tableau, Grafana's data querying and custom styling options, make it the de facto choice for business analysts and data scientists.
40.Odoo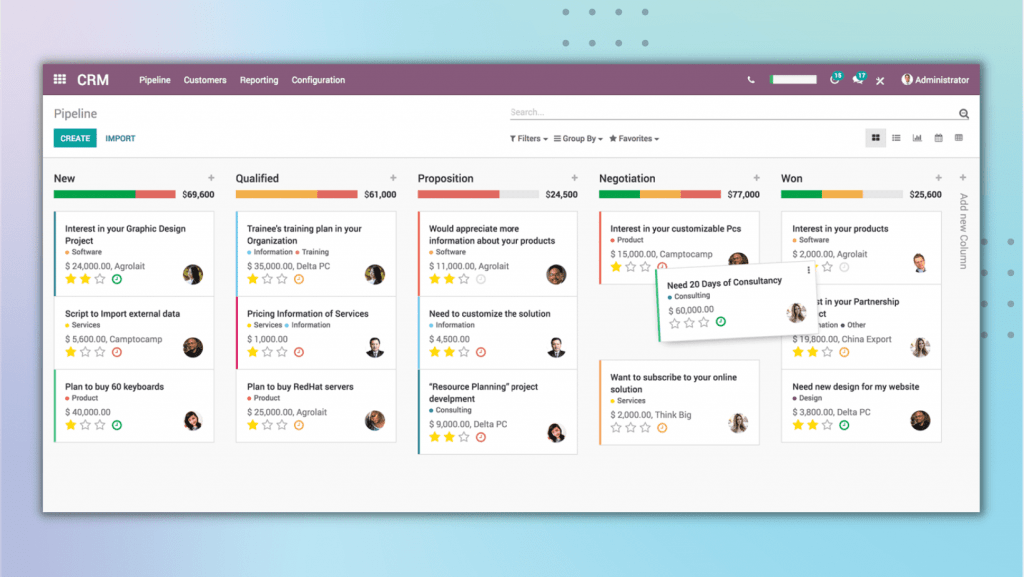 Function: Business Management Software
Alternative to: NetSuite, SAP ERP, and Microsoft Dynamics 365 Business Central
Odoo revolutionizes the way businesses operate by streamlining and simplifying the management of their operations. This comprehensive suite of open-source business applications encompasses every aspect of your company, including Customer Relationship Management, eCommerce, Accounting, Inventory Management, and even Point of Sale systems.
Odoo's extensive range of features is awe-inspiring, offering a truly viable alternative to expensive proprietary software like Salesforce or Netsuite. What sets Odoo apart is its intuitive interface and the versatility to customize modules to cater to businesses of any scale and industry.
41.Jellyfin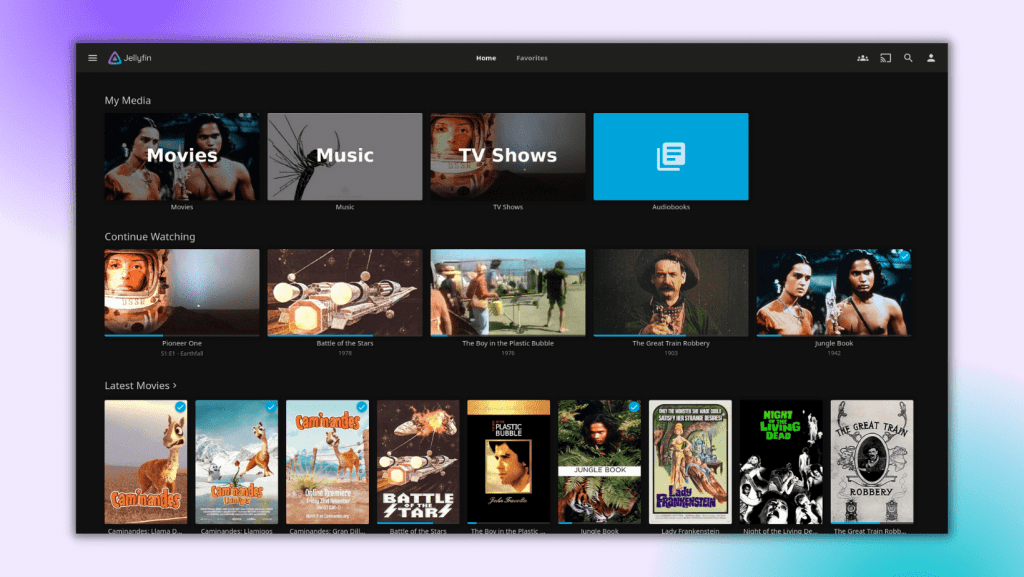 Function: Software Media System
Alternative to: Stremio, Kodi, and Plex
Jellyfin beckons you to break free from the shackles of limited proprietary media servers. Embrace the future with this open-source media server that furnishes you with a plethora of multimedia applications for managing, organizing, and disseminating your digital media files across all your networked devices.
Its simplistic installation process, user-friendly interface, support, and extensive range of media formats left us spellbound. Jellyfin's ingenious software has the potential to revolutionize the media server industry by providing an alternative to commercial media servers like Plex, freeing you from any restrictions that may hinder your streaming capabilities.
42.Nextcloud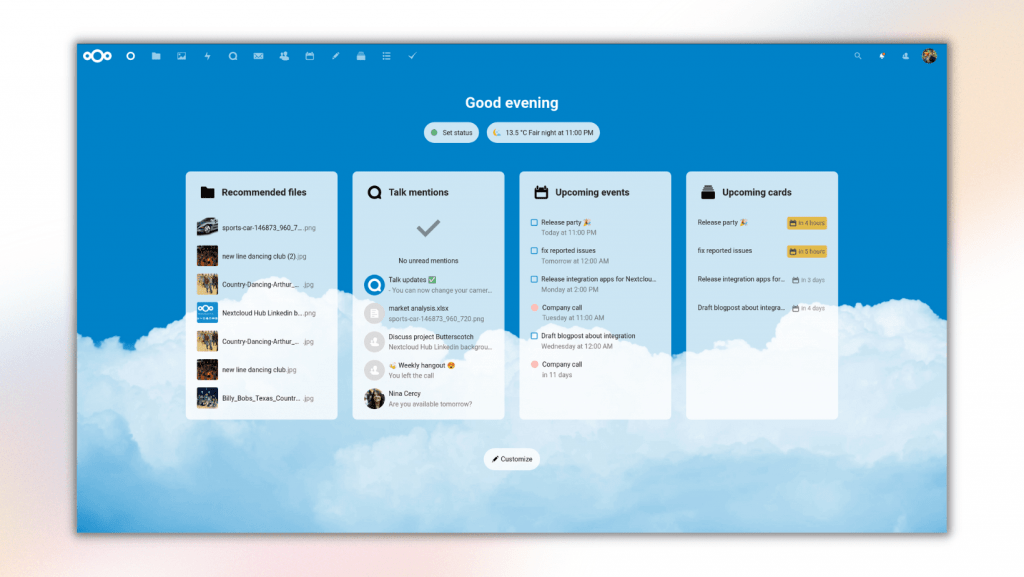 Function: On-Premises Content Collaboration Platform
Alternative to: Microsoft OneDrive, Apple iCloud, and Google Drive
Nextcloud unlocks a world of boundless possibilities for those weary of entrusting their data to unreliable cloud storage providers. This multifaceted client-server software bestows the power of file hosting services at your fingertips, granting you the option to deploy it on your own server. Nextcloud's simplicity and adaptability are the standout features that appeal to us.
It boasts an array of advanced features, including file sharing, document collaboration, and seamless synchronization of your calendar and contacts, rendering it a compelling contender to services like Dropbox or Google Drive. Moreover, with the option to integrate third-party apps and add-ons, you have the autonomy to tailor Nextcloud to your precise requirements.
43.Mattermost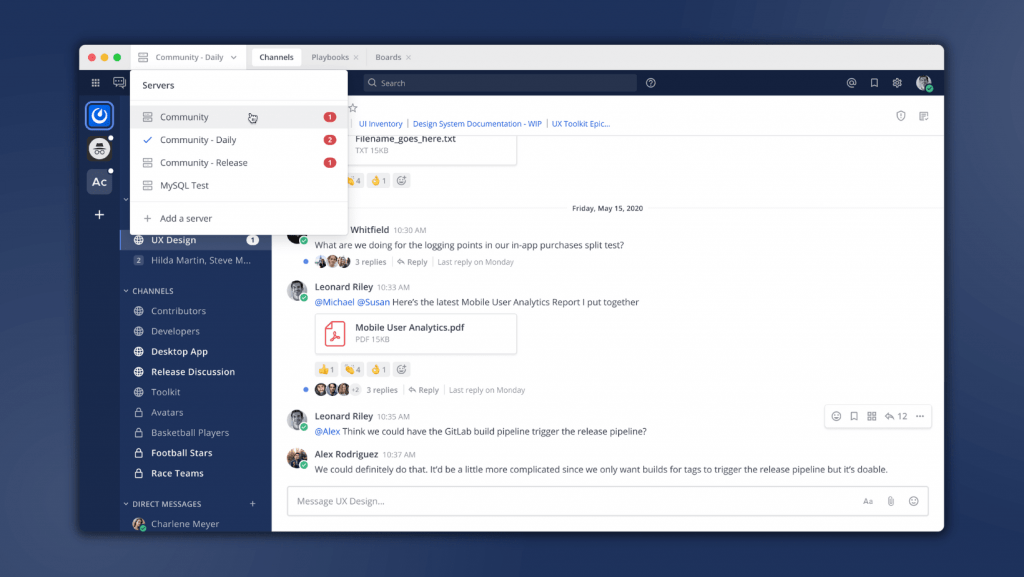 Function: Collaboration Platform
Alternative to: Slack and Microsoft Teams
Communication is key when it comes to software development. That's why we found Mattermost to be an incredible platform offering secure collaboration throughout the entire software development lifecycle. With features like messaging, file sharing, and integration with other tools, Mattermost streamlines the development process, making it easier for teams to work together and stay on the same page.
We appreciate how easy it is to set up and customize Mattermost to fit our specific needs, and its user-friendly interface makes it a breeze to use. It's a great alternative to other team collaboration tools like Slack or Microsoft Teams, with its focus on security and customization setting it apart from the rest.
44.Metabase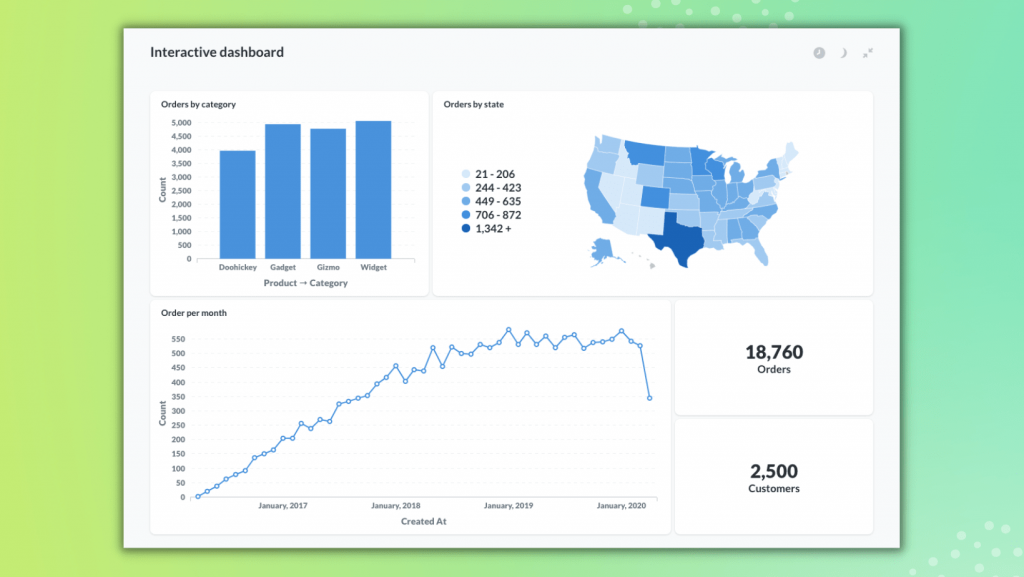 Function: Business Intelligence Software
Alternative to: Looker, Microsoft Power BI, and Tableau
Metabase comes as a savior to entrepreneurs seeking prompt and informed decisions. This phenomenal tool empowers users with a comprehensive business intelligence suite, dynamic dashboards, and state-of-the-art data visualization tools that transform cumbersome raw data into actionable insights.
The effortless installation process, streamlined drag-and-drop functionality, and extensive library of data connectors to source information from diverse channels are unparalleled. Metabase is a force to be reckoned with, as it is an unbeatable alternative to business intelligence platforms such as Tableau and Power BI.
45.ClickHouse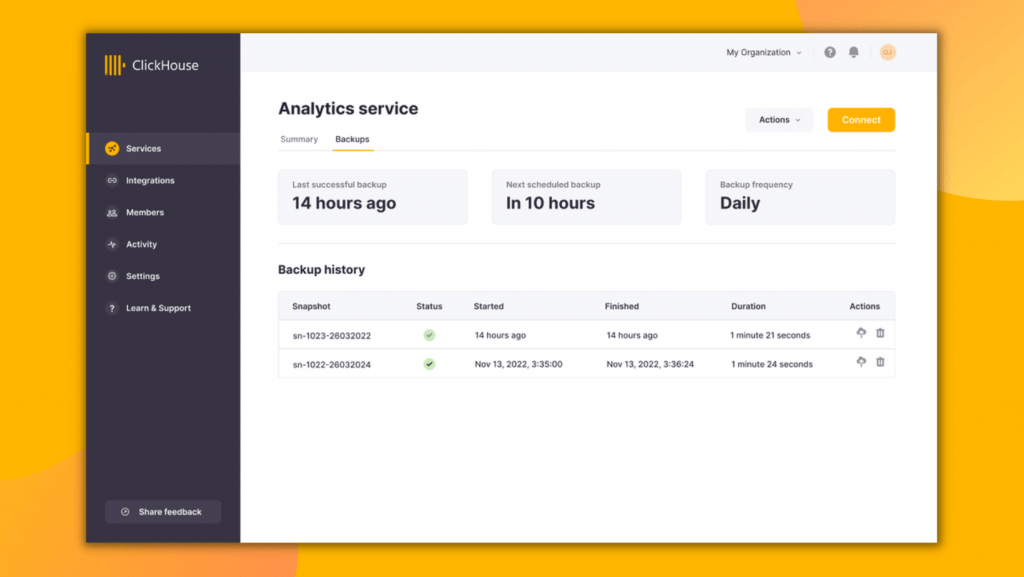 Function: Column-Oriented DBMS
Alternative to: Microsoft SQL Server, Snowflake, MySQL, and Oracle Database
ClickHouse is a remarkable analytics DBMS that warrants your attention if you are grappling with vast data sets. This free, open-source software boasts exceptional speed and performance, being able to handle millions of rows per second. As an alternative to expensive analytics solutions like Amazon Redshift, ClickHouse prioritizes swift query execution and real-time data processing.
Its flexible and scalable architecture enables the effortless management of structured and unstructured data sets. It also offers an extensive suite of features, including multi-level caching, compression, and replication, providing unparalleled versatility for data analysis.
46.ArangoDB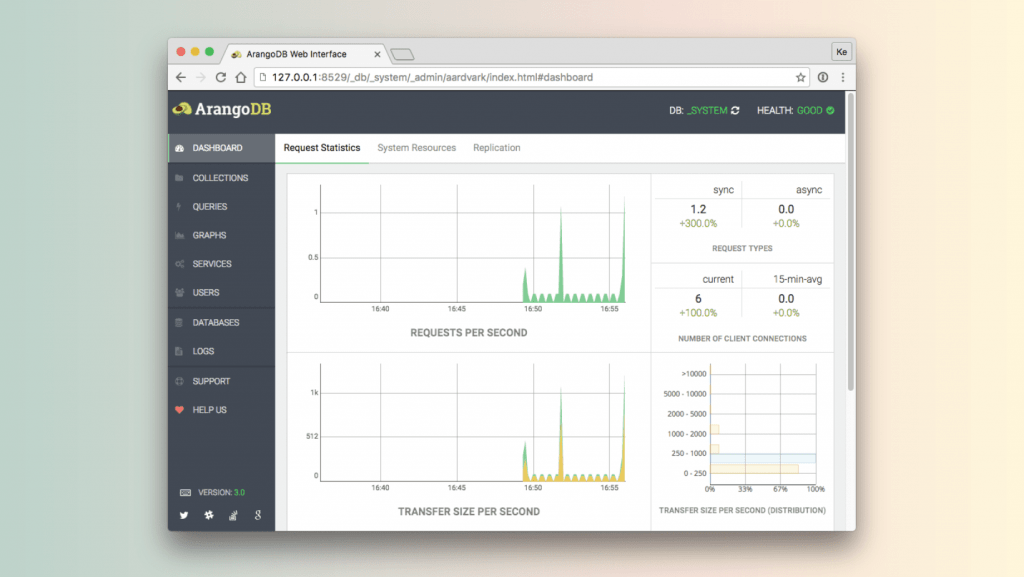 Function: Native Graph DBMS
Alternative to: Azure Cosmos DB, MongoDB, and Neo4j
ArangoDB is the veritable powerhouse of database systems, providing a remarkably versatile and robust solution for managing multiple data models within a single integrated ecosystem. Its impressive capability to simplify intricate queries with the unified and seamless AQL language had us in awe.
Whether you're working with graphs, key-value pairs, or documents, ArangoDB surpasses the limitations of conventional SQL databases, such as MySQL, or NoSQL options, such as MongoDB. Its capacity to handle complex queries with absolute ease, combined with its feature-rich interface, makes ArangoDB an outstanding choice for those in search of a more comprehensive and scalable data management solution.
47.Joplin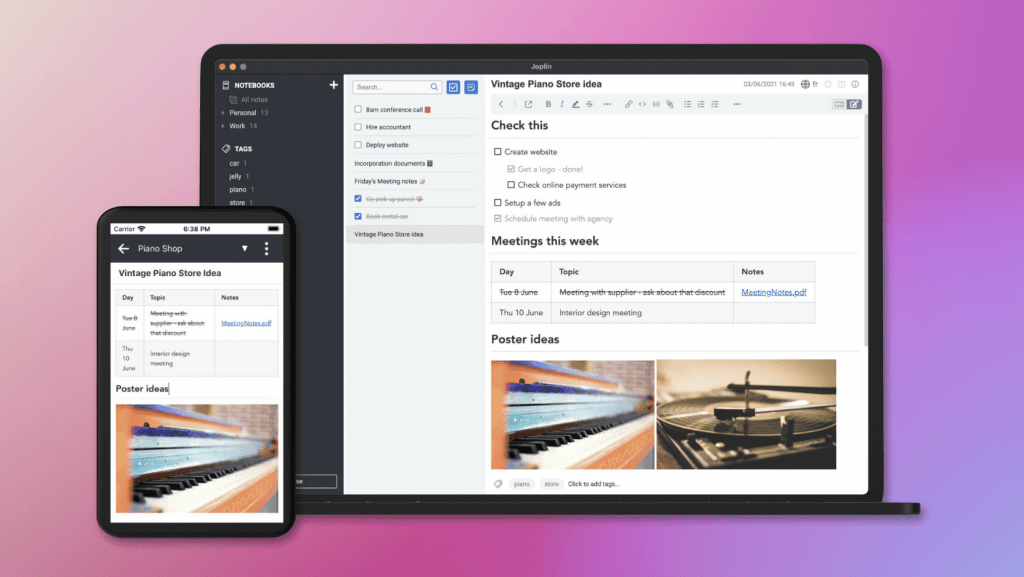 Function: Note-Taking Application
Alternative to: Obsidian, Google Keep, Evernote, and Microsoft OneNote
As a compulsive note-taker, I am continually in pursuit of an app that can seamlessly cater to my needs, ranging from menial daily chores to boundless creative ideas. That is where the ingenious Joplin enters the fray! This exceptional open-source application, available free of charge, flaunts a multitude of features that can be accessed both on desktop and mobile, including markdown support, tagging, and synchronization capabilities.
Remarkably, we found Joplin to be an exemplary alternative to premium note-taking applications like Evernote. Irrespective of whether you are a professional or merely an individual with a penchant for meticulous organization, Joplin promises to be a game-changer.
48.Pipedream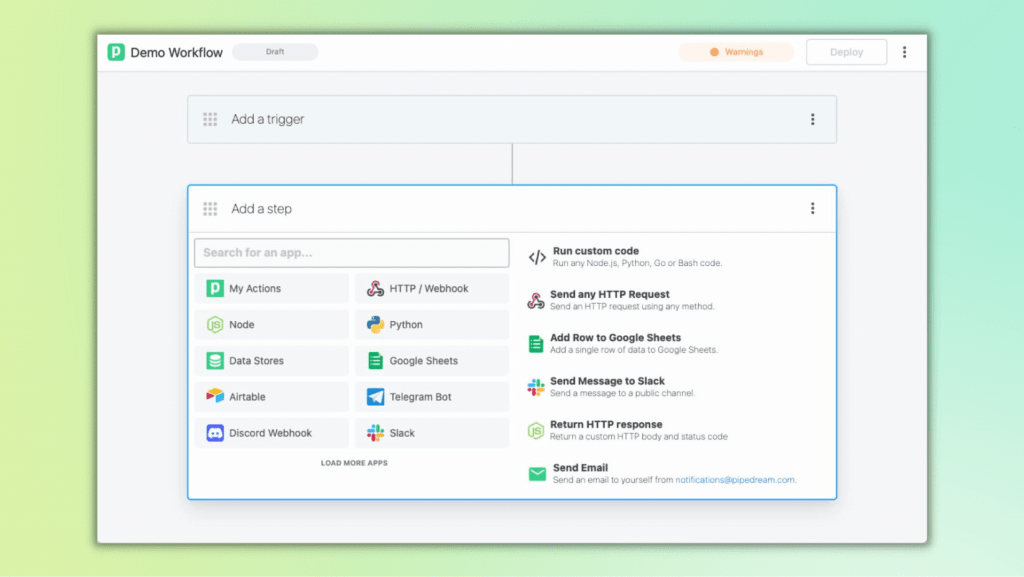 Function: Integration Platform
Alternative to: Zapier and IFTTT
Pipedream unveils a new era of efficiency, as it empowers developers to sidestep the labyrinthine and time-consuming API integration process. This low-code integration platform ushers in a new era of connectivity, enabling you to seamlessly link up different APIs with swiftness and ease.
Without a doubt, Pipedream is a stellar choice for those seeking an alternative to the more convoluted integration platforms like Zapier or IFTTT, as it provides you with a refined level of control over your workflows and even the freedom to code your custom solutions if needed. With Pipedream, you can streamline your workflow and focus on what truly matters: innovating exceptional software.
49.Dia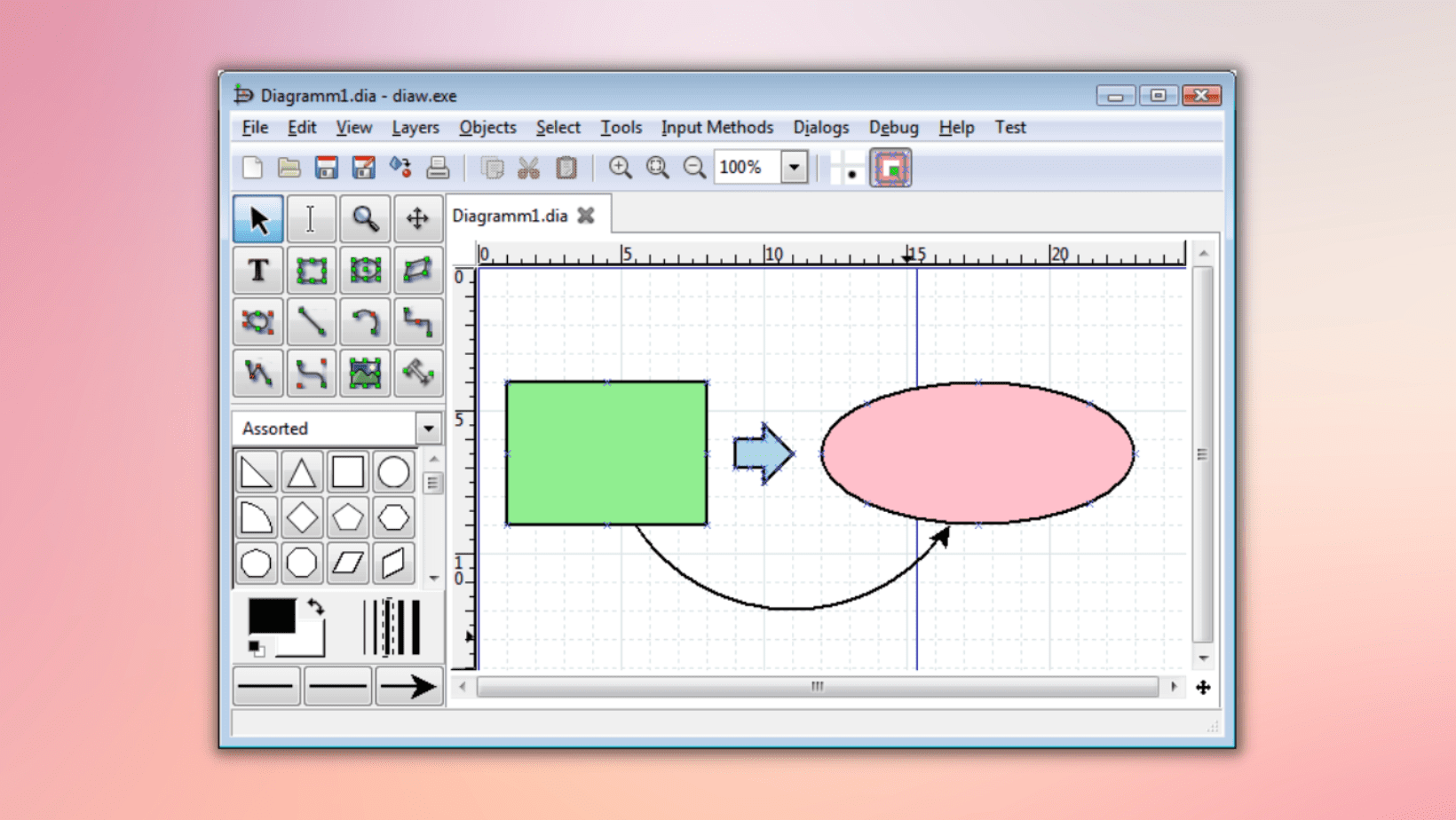 Function: Diagramming Software
Alternative to: Microsoft Visio, LucidChart, and Draw.io
Dial up your diagramming game with Dia, a cutting-edge piece of software that is both powerful and simple to navigate. Prepare to be astounded by Dia's extensive gamut of diagram types, including flowcharts, network diagrams, and UML diagrams. What's more, Dia is a commendable substitute for costly diagramming tools like Microsoft Visio.
With its seamless drag-and-drop feature and user-friendly interface, even amateurs can create diagrams of professional caliber without breaking a sweat. The icing on the cake? Dia is free and open-source, rendering it accessible to everyone, irrespective of financial constraints or licensing limitations.
50.Brave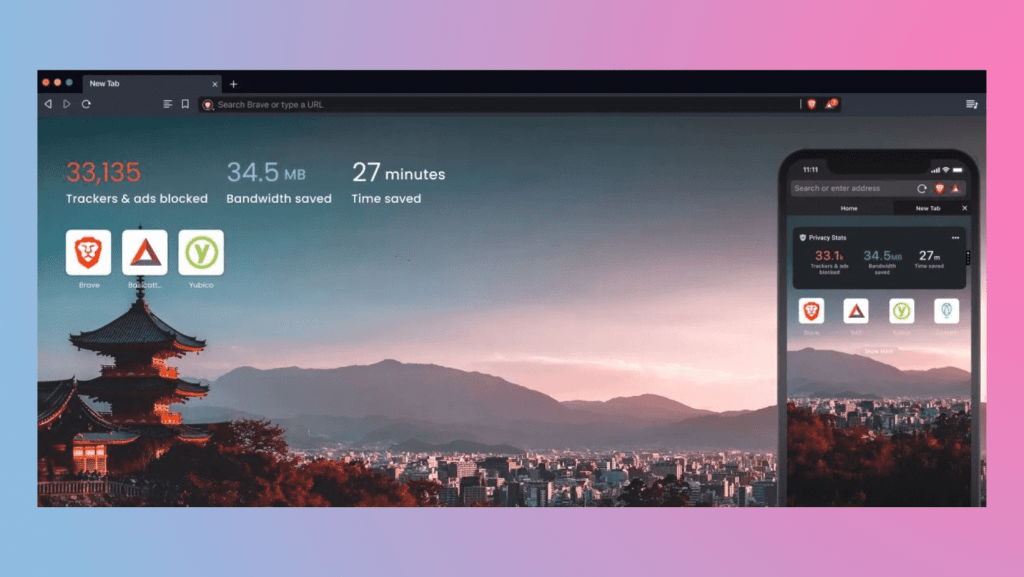 Function: Web Browser
Alternative to: Google Chrome, Mozilla Firefox
ntroducing Brave, an exceptional web browser built on the Chromium framework that provides a respite from the perpetual deluge of intrusive ads and tracking mechanisms that beset the online world. We were impressed with the browser's remarkable ad-blocking capabilities, which obviate the need for website trackers, thus safeguarding your browsing history's privacy.
The browser's innovative reward system provides cryptocurrency in exchange for viewing non-intrusive ads, making it an all-encompassing solution for privacy-conscious users. As an alternative to well-known browsers like Google Chrome and Mozilla Firefox, Brave's paramount focus is on preserving online privacy and security.
51.Kodi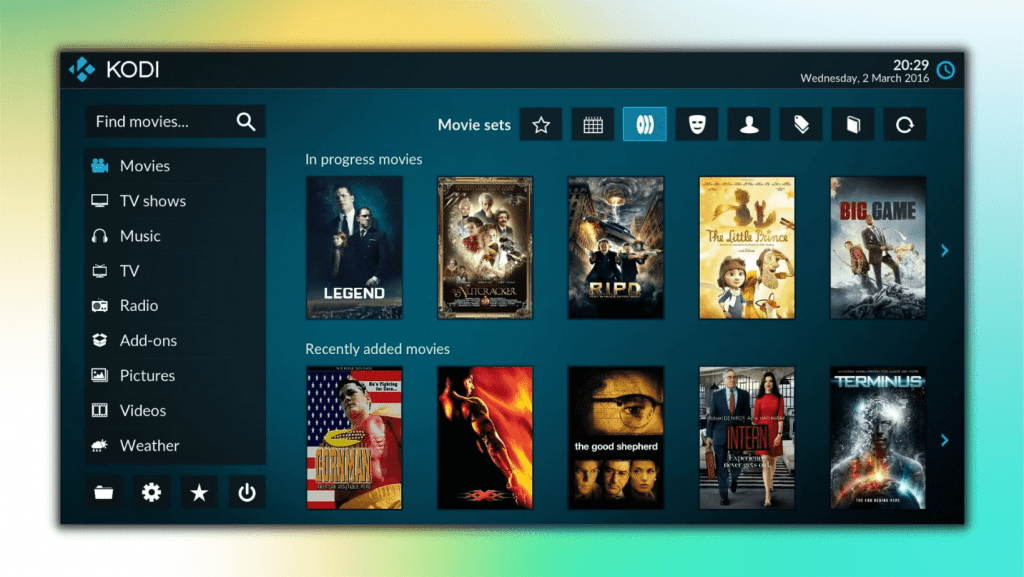 Function: Media Player Software
Alternative to: Plex, iTunes, Stremio, and Emby
Kodi presents a radical solution to the conundrum of managing multiple media players to access your content. Behold an all-encompassing media player that offers a cornucopia of features that will leave you spellbound. Kodi's arsenal is packed with an array of multimedia offerings, from live TV streaming to music, movies, podcasts, and internet radio.
What sets this open-source software apart is its supreme flexibility, allowing you to sculpt and tailor your media experience to your unique preferences. By casting aside the proprietary shackles of players like Plex and iTunes, Kodi offers an unparalleled and user-friendly media platform that can revolutionize the way you consume content.
52.Photoprism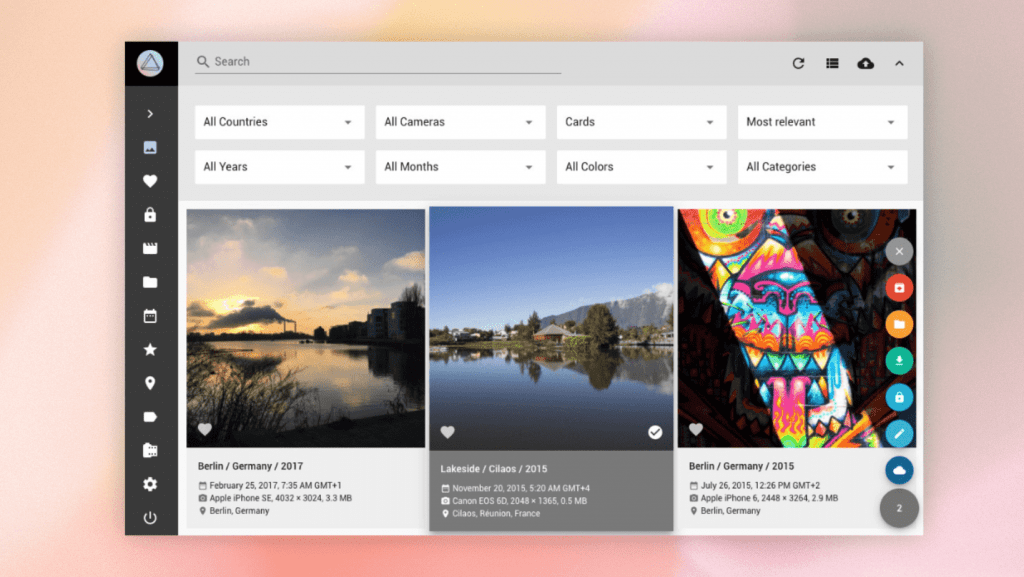 Function: AI-Powered Photos App
Alternative to: Google Photos
Introducing Photoprism, an AI-powered photo application for the decentralized web. The remarkable features of Photoprism can revolutionize the way you organize and manage your photo library. It automatically tags and sorts your photos, allowing you to locate the exact image you desire with ease.
The best part is that you have the flexibility to run Photoprism on your private server, at home, or in the cloud, giving you complete control over your cherished photo collection. With its emphasis on privacy and decentralization, Photoprism is an ideal alternative to other photo-organizing apps, such as Google Photos.
53.Directus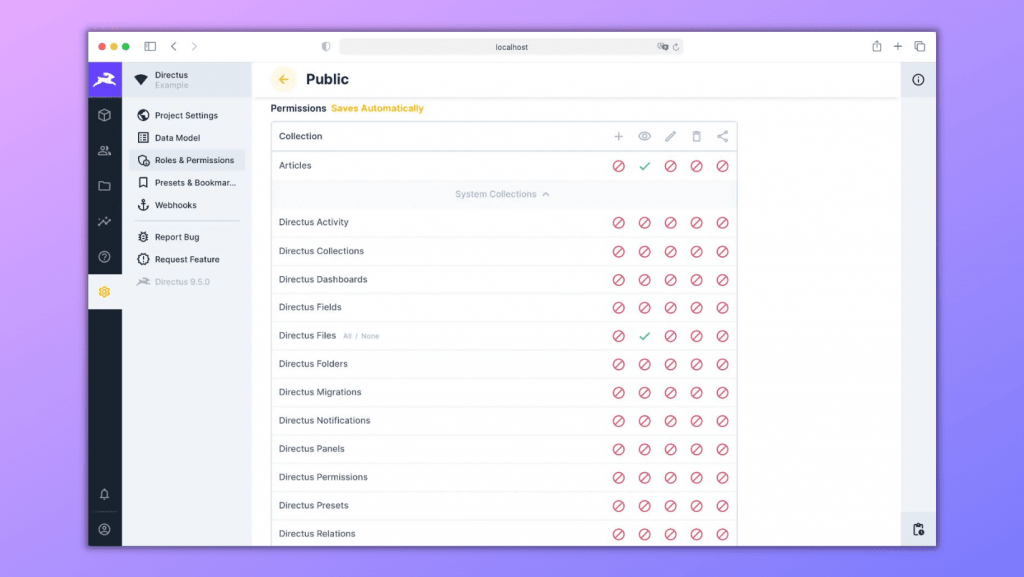 Function: Open Source Data Platform
Alternative to: Strapi, Butter CMS, Contentful, and WordPress
Directus offers a groundbreaking solution to the woes of constructing an API for your SQL database. As the world's foremost open data platform, Directus empowers you to effortlessly fabricate a REST API or GraphQL endpoint for any SQL database.
The platform's remarkable intuitiveness enables you to metamorphose your data into a no-code app or effortlessly integrate it into your website, leaving you astonished with its exceptional usability. Directus serves as a remarkable substitute for orthodox headless CMS systems, with its unmatched flexibility and ease of operation rendering it an unparalleled option for developers and non-technical users.
54.Godot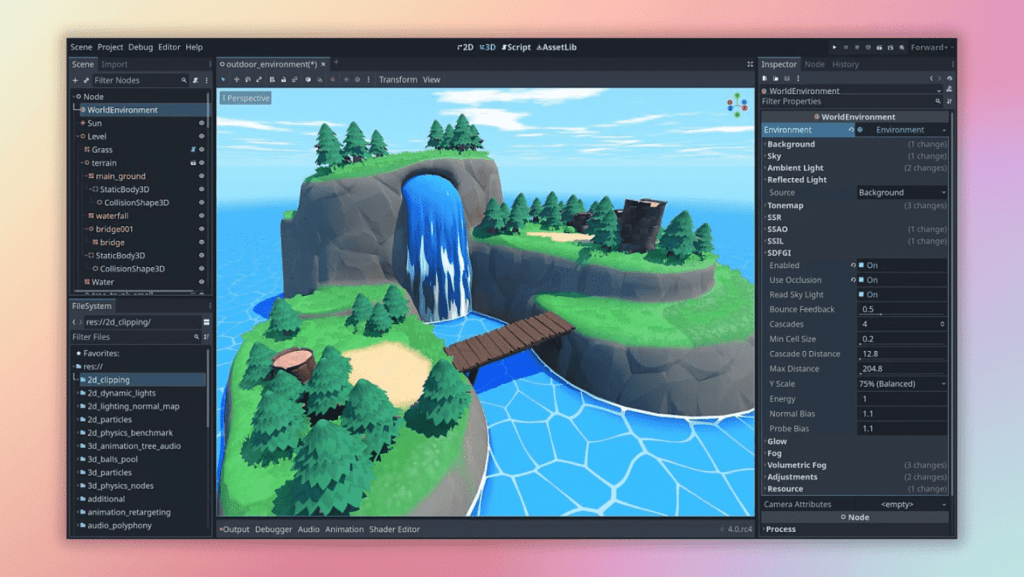 Function: Media Player Software
Alternative to: Plex, iTunes, Stremio, and Emby
Godot is a game engine that is worth its weight in gold, especially for aspiring game developers who seek a potent and flexible solution without incurring significant expenses. It offers a broad spectrum of functionalities for game development in 2D and 3D, encompassing a visual scripting system and compatibility with various programming languages.
This software is a no-cost, open-source alternative that serves as a substitute for expensive, proprietary game engines like Unity and Unreal Engine. Furthermore, its cross-platform compatibility allows games to be effortlessly deployed across multiple platforms.
Switch to High-Performance and Affordability
As we conclude our exhilarating expedition into the upper echelons of open-source alternatives for unlocking your software prowess, it's patently evident that these options present several advantages for individuals and enterprises. From frugal fiscal measures to boundless adaptability and personalization, open-source software bestows upon you the power to commandeer your digital arsenal and attain your objectives with unparalleled swiftness and efficacy.
So, why wait?
Take the plunge and explore the world of open-source software today.