15 Best AI Tools for Content Creators: Enhancing Your Creative Game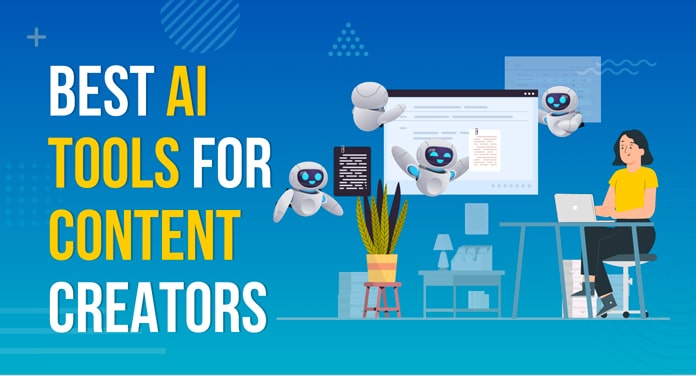 Content Creation Ah! This term is a roof under which a lot of ideas come to take shelter and grow. Whether it's a momentous presentation for a potential billion-dollar enterprise or a humble promotion for a local bakery, whether it's an ambitious novel or a college assignment, whether it's a captivating YouTube ad or a concise social media postevery idea yearning to be unveiled, conveyed, consumed, and embraced by a vast audience resides within the realm of content creation.
In today's fast-paced and impatient world, generative-AI technology has reached a juncture where it can serve as an invaluable assistant or sidekick, shouldering the burden of productivity for any content creator. This, in turn, liberates their focus, allowing them to dedicate more attention to their creative essence and the distinctive and unique styles through which their content can be produced and published. There are many AI-powered content creation tools that are continually pushing the boundaries of productivity, enabling us to generate substantial volumes of content.
Nevertheless, it remains imperative to strike a delicate balance between human ingenuity and the magic of AI-driven efficiency. As Content Creators we mustn't succumb to an excessive reliance on AI, which could stifle our inborn creativity. Thus, it is crucial to select the most suitable tool for each specific purpose and endeavor, ensuring an optimal alignment of capabilities.
And we are here to help you do exactly that. Whether you deal with written, visual, audio or a mixture of different styles of content, this list of AI-Powered Content Creation tools will help you find the right instrument for you to level up your content game. Scroll away to find all the finer details on how these AI-powered content creation tools work, in what areas are they particularly proficient and how to extract the most out of them. To help you out further, we have sorted these tools for different kinds of content into their respective categories:
Best Written Content Creation Tools:
Grammarly
Jasper
Copy.ai
Article Forge
Narrato
Frase
Best Design Content Creation Tools:
Canva
Midjourney
Khroma
Dumme
Best YouTube Content Creation Tools:
Murph.ai
Podcastle
VidIQ
Best Social Media Content Creation Tools:
Lately
Publer
1.Grammarly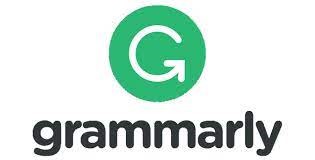 Key Benefits: Editing, Structuring and Proofreading
Grammarly, a widely popular and accepted content creation tool, has been offering immense value to its users. Its AI-powered algorithms provide extensive grammar, spelling, and punctuation suggestions, ensuring error-free and polished writing.
But Grammarly's capabilities are not just limited to mere corrections. It also provides insightful feedback on style, tone, and clarity, enabling writers to refine and fine-tune their work. Grammarly has a very user-friendly interface and seamless integration with various apps and also offers convenience of usage across various platforms.
Crafting professional documents, creative pieces, or academic essays becomes an easy job, as Grammarly provides you with real-time assistance and all the necessary insights, but as advised earlier it is better not to solely rely on just the tool itself.
2.Jasper.ai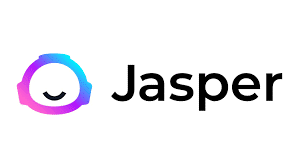 Key Benefits: Content Marketing Copies, Proofreading, Copywriting
Jasper has, over the years, and after its courtroom drama with Disney, emerged as a comprehensive AI-driven solution, which seamlessly crafts marketing copies. Boasting a diverse range of templates, it effortlessly generates content for various purposes, spanning from AI-written social media posts to captivating eCommerce product descriptions.
Through a streamlined three-part step-by-step process, users can effortlessly choose a template, input the requisite details, and fine-tune the output settings, covering elements such as title, tone, and description.
Additionally, Jasper incorporates a Copyscape-powered plagiarism checker, ensuring the avoidance of inadvertent content duplication.
3.Copy.ai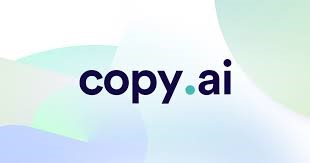 Key Benefits: Copywriting, Extensive Template Library, Budget Friendly
Copy.ai is another comprehensive AI writer tool, boasting a remarkable repertoire of over 90 content templates and multilingual support encompassing 25 languages. Though renowned for its abilities in copywriting, it also extends its creativity to the field of long-form content like blog posts. Though we would suggest you steer clear of it when it comes to long-format content, more on that later.
All you have to do is select a fitting template from an expansive array catering to needs, which include Instagram captions, listicle posts, and cold emails. Copy.ai then adeptly generates the structure and content, utilizing your provided description as a guiding direction.
Furthermore, Copy.ai helps in the editing process with an assortment of different tools. These include automatic sentence rephrasing, passive-to-active voice conversion, and the ability to modulate writing tones. Surprisingly, many of these features and templates are offered free of charge, making Copy.ai an attractive option for personal bloggers and freelancers with constrained budgets.
4.Article Forge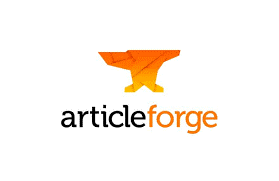 Key Benefits: Long Format Content, Option of Automatic Publishing in WordPress
Article Forge is an interesting one and a new player in town. And claims to be the only best long-form content writing tool which can generate complete articles solely using AI. By providing keywords, Article Forge crafts a high-quality initial draft, which according to them might potentially be suitable for immediate publication. Nevertheless, given its AI nature, and as emphasized earlier, it is advisable to have human scrutiny to ensure creativity, grammar and spelling accuracy.
With just three inputs – keywords, language, and desired length – Article Forge handles the rest. It effortlessly inserts headings, images, videos, and hyperlinks into your article. What's more is that it allows users to extend the generated content to over 20,000 words and add additional sections. The tool also optimizes the content based on the provided keywords.
While Article Forge's pricing scheme may be somewhat unclear and quote-based, it does offer a five-day free trial and a 30-day money-back guarantee.
5.Narrato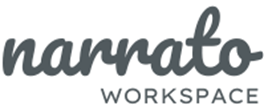 Key Benefits: Summarizer for SEO content which offers keywords, links at length. AI topic generator for content ideas through keywords
Narrato Workspace stands as an AI-driven drive-in, housing and selling content planning, creation, and collaboration within a unified platform. Its AI capabilities greatly help the users with intuitive writing assistance, quality optimization through AI content assistance.
The tool comes packed with rich-features such as SEO content brief generation for SEO research, topic generation, and even AI-powered image support. By consolidating various content tools into one user-friendly platform, Narrato streamlines the content process, eliminating fragmentation and miscommunication during the content development process.
In addition to its innovative AI tools, Narrato tries to impress with content planning features like calendars, Kanban boards, customizable workflows, and workflow automation. This helps bring a seamless collaboration among content teams and stakeholders, while also serving as a centralized warehouse for marketing content.
6.Frase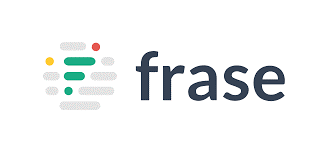 Key Benefits: Great SEO Optimizer. Allows you to directly export content into Excel, PDF or HTML
Frase.io, an AI-powered content-generation tool, centers its focus on SEO optimization. It incorporates a built-in feature that offers keyword suggestions based on competitors' content, aimed at improving your article's prominence in search results.
Through the utilization of the AI Writer tool, users gain the ability to automatically generate comprehensive content using pre-designed templates. Alternatively, a concise set of sentences can be expanded into substantial paragraphs with the aid of the Write button, how coherent those paragraphs are though, is a matter which needs further detailed review. This SEO optimizer tool further helps in the writing process by providing suggestions for headings and content based on similar articles.
However, Frase does come with notable drawbacks, including high prices and the absence of a free trial. Despite a reasonable starting price, the cost escalates for the premium plan without an increase in the word limit. Additionally, certain features are exclusively available as add-ons, incurring an additional monthly fee of $35. Due to these substantial costs, our recommendation leans towards enterprises prioritizing content marketing as a strategic investment.
7.Canva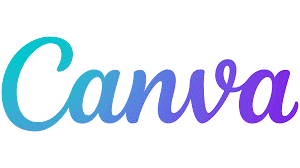 Key Benefits: User-friendly interface. Vast Collection of Templates. Professional quality designs.
Canva is a widely popular online graphic design platform which claims to revolutionize the world of design with its intuitive content creation tools. It allows its users to craft stunning visuals, ranging from blog images and social media videos to infographics, presentations, and PDF reports.
With a plethora of free templates available in the free version, users can immediately start their design journey. However, by opting for a premium subscription, one can truly unlock a lot of pro features which do speak for themselves in terms of the design visuals.
A wide variety of content creators all across the globe use Canva for their image generation needs and it surely is a tool which you should definitely check out.
8.Midjourney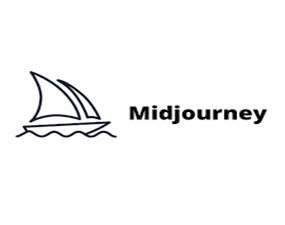 Key Benefits: Freemium Model, High Image Resolution, Extensively Customizable
Midjourney , you must've heard about it by now, is an independent research lab that has developed a text-to-picture AI service known for generating high-quality and detailed images. With its well-structured and realistic outputs, it competes strongly with other AI tools in the field.
Notable features of Midjourney include its ability to produce high-resolution images, reaching up to 1,792 x 1,024 pixels, allowing for greater detail and clarity. It follows a freemium model, offering a limited number of free image creations and providing paid plans which deliver faster processing and additional features.
The platform operates through Discord and offers a user-friendly platform accessible to all, while also allowing customization through various commands and parameters for more precise image generation. This is something you should definitely check out once.
9.Khroma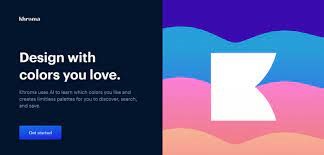 Key Benefits: Limitless Color Combinations, Excellent for Designers
Khroma is a unique one! Color possesses an incredible capacity to evoke emotions, express ideas, and opinionate communities, offering digital interactions, products, and brands a distinctive and unparalleled voice.
Khroma emerges as a one-of-a-kind AI-driven resource tailored to the needs of designers looking for color schemes. Through Khroma, designers can work on an interactive project to design an AI algorithm of colors tailored just for them! This is done by a sort-of long process of initially curating a selection of 50 personally favored colors. But once that's done, this collection then serves as the foundation for training a neural network capable of creating thousands of similar and comparable color hues.
Inspired by your preferences, this model displays an inexhaustible array of color palettes, unveiling an abundance of artistic and creative possibilities. Trust me, you will have fun scrolling through this one if you have an eye for color!
10.Dumme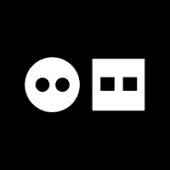 Key Benefits: Automatic Long Video Shortener
Dumme, is a startup harnessing the practical applications of AI in video editing and has ignited significant anticipation even before its public debut. With backing from Y Combinator, the company has engaged hundreds of video creators to test its innovative product, which utilizes AI to craft concise videos from YouTube content.
Furthermore, Dumme claims to boast an extensive waitlist exceeding 20,000 eager participants prior to its official launch. By deploying a combination of exclusive and existing AI models, Dumme not only promises to streamline the editing process, saving valuable time, but also claims an audacious proposition: outperforming time taking human counterpart video editors who are manually editing videos.
The tasks that Dumme says it does better are summarizing, shortening and condensing lengthy content for publication on popular platforms such as YouTube Shorts, TikTok, and Instagram Reels.
11.Murph

Key Benefits: Real lifelike voices for your content
I'm sure you have come across this emotionless and lifeless robotic voice transcripting written text to audio. Through Murph AI, gone are the days of robotic, YouTube-esque voices. Murf claims to deliver top-tier narrations, characterized by their lifelike quality.
The tool helps users harness the power of AI to create ultra-realistic voiceovers that, when finely tuned, exhibit an uncanny resemblance to human speech.
Powered by a vast library of over 120 professional voices, Murf AI equips you with the tools to craft exceptional voiceover work. Spanning 20 languages, these AI voices instill your creations with an unparalleled level of authenticity.
12. Podcastle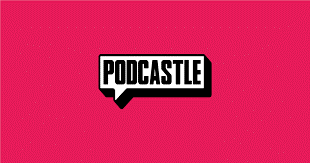 Key Benefits: Background Noise Remover. Revoice option. Audio Editor
Podcastle as the name suggests, is an audio solutions content creation tool designed specifically for podcasts. Podcastle claims to have everything you need to make a great podcast and more.
Podcastle presents a plethora of impressive features to enhance your podcasting experience. Among its offerings is an automated transcription tool, designed to effortlessly convert your audio content into accurate text.
Additionally, Podcastle provides a background noise remover, allowing you to achieve a crisp and professional sound quality. With its remote interview feature, you can seamlessly conduct interviews from any location, eliminating the need for physical proximity. Moreover, Podcastle excels in removing unwanted silences, ensuring your podcast maintains a smooth and engaging flow.
13. VidIQ

Key Benefits: AI title and description generators. Daily Video Ideas
VidIQ, a thorough video marketing tool, is a true friend for YouTube content creators, helping them through their path to edit and publish high-quality and high-performing videos. Its expansive array of features and analytics give great insights to creators, stimulating their video strategy.
Within VidIQ's interface, users are provided with invaluable insights, the tips and secrets of video SEO optimization, keyword research, and competitor analysis. It also gives recommendations and guides in the improvement of video titles, descriptions, tags, and thumbnails, which can bring in greater discoverability and engagement.
Moreover, VidIQ also tracks and logs real-time data, a clear map of video performance, audience engagement, and social media metrics, allowing creators to steer their channels with data-driven decisions. Offering a user-friendly interface and a robust suite of tools, VidIQ is a formidable companion for any kind of YouTube creators trying to increase their visibility, engagement, and views.
14. Lately
Key Benefits: Great Social Media Publishing Platform, tailored for a unique social media specific audience
Lately.ai has come forward as a force to reckon with in the world of social media management and content creation, it claims to be powered by artificial intelligence which greatly eases your social media management.
This social media publishing platform has tried to revolutionize the process of crafting, scheduling, and analyzing social media posts across diverse platforms. By using the capabilities of AI, Lately.ai offers a treasure trove of indispensable features like automated content generation, social media scheduling, performance analytics, and detailed audience insights.
In sync with marketers and content creators, Lately can become a go-to platform of optimization, employing their social media strategies with consistency and generating engagement. With user-friendly interface and AI algorithms which actually work, Lately.ai tries to act as a catalyst for time-saving efficiency, increased productivity, and high social media engagement.
15. Publer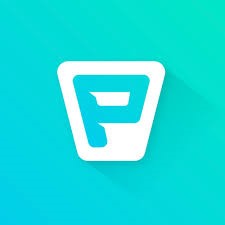 Key Benefits: Streamlined scheduling. Multi-platform integration. Data-driven analytics
Publer is a versatile social media management tool that helps and guides individuals and businesses to streamline their social media presence with ease. By employing Publer's capabilities, users can effortlessly integrate their social media strategies across a multitude of platforms, including the likes of Facebook, Instagram, Twitter, and LinkedIn.
This platform claims to offer a wealth of features, from seamless content scheduling and automated post publishing to pro features like post previews, bulk scheduling, and post recycling, all aimed at refining and enhancing social media strategies.
With Publer's analytics and performance metrics, users can measure engagement levels and witness the growth or decline of their audience. Its lucid interface and various different elements help in improving the management of multiple accounts with ease. Publer claims to stand as a transformative instrument, amplifying productivity, expanding reach, and promoting effective social media governance.
Conclusion
So, there you have it dear reader, irrespective of whether you are looking for a tool to enhance the content on your blogs, visual designs, podcasts or videos, give these tools a detailed look and find the one which suits you best. Happy creation!