Source to Pay Software Alternatives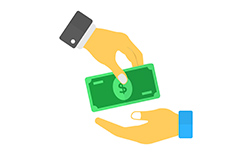 Source to Pay Software is a comprehensive procurement process that manages everything from designing, sourcing, and purchasing to performance and accounts payable of businesses. It mainly focuses on assisting businesses by finding new suppliers that offer better products or services at much more economical costs compared to the currently associated suppliers. It assures procedural compliance in handling the business spend efficiently by integrating with the procurement platforms.
No Products Found....
Explore 0 softwares and 0 alternatives