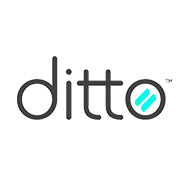 Used by

84

% Professionals
Ditto by Squirrels Alternatives
Free |
Paid
Ditto is a screen sharing and digital signage software that lets you share your screen with others in real time. This makes it an ideal tool for training or collaboration. The best alternatives to Ditto in the Collaboration & Productivity Software category are Webex, Google Workspace, Splashtop, CrankWheel, and TeamViewer.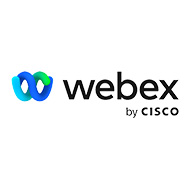 Used by

65

% Professionals
Webex by Cisco
Free |
Paid
Webex by Cisco is a leading video conferencing and online meeting platform that offers high-quality HD video and audio, real-time screen sharing, and powerful collaboration features. With support for up to 3,000 participants, it streamlines communication, integrates with various platforms, and offers real-time language translation. Webex fosters engagement through dynamic polling, Q&A, and private chat, making it a versatile tool for global collaboration.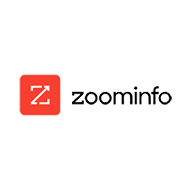 Used by

79

% Professionals
Zoom is a versatile cloud-based video and web conferencing platform tailored for business needs. Its user-friendly interface supports online meetings, presentations, and video calls, akin to Skype and FaceTime. Notable features include gallery view, screen sharing, keyboard shortcuts, and beauty filters. Zoom excels with audio and video calls, instant messaging, screen sharing, and online whiteboarding. It offers transcription services and Zoom Business IM for seamless team communication, even starting video meetings within chats. Zoom Rooms, the hardware component, enhances conference experiences, featuring webcams and audio for room-based participation, including a roundtable discussion mode for effective team meetings and training sessions.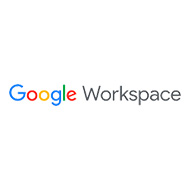 Used by

72

% Professionals
Google Workspace is a cloud-based productivity suite offered by Google, designed for businesses and organizations. It includes a range of essential tools such as Gmail for email communication, Google Drive for file storage and collaboration, Google Docs, Sheets, and Slides for document creation, and Google Meet for video conferencing. With real-time collaboration, seamless integration, and robust security features, Google Workspace enhances teamwork and productivity, allowing users to work from anywhere with an internet connection.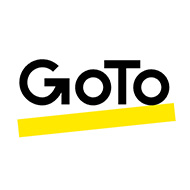 Used by

62

% Professionals
GoTo Meeting is an advanced web conferencing and online meeting solution, leveraging AI technology for seamless virtual gatherings. It empowers users to effortlessly host and engage in virtual meetings, webinars, and video conferences. Offering an array of collaborative features, it simplifies remote communication. One standout feature is its browser-based accessibility, eliminating the need for downloads; users can join meetings on their desktop, phone, or tablet with ease. GoTo Meeting is a versatile tool, revolutionizing remote work and enhancing connectivity for teams across various platforms and devices.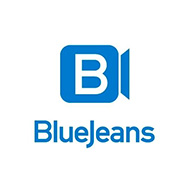 Used by

75

% Professionals
BlueJeans is a cloud-based video conferencing and collaboration platform designed for business communication. It facilitates virtual meetings, webinars, and screen sharing across various devices. With features like HD video quality, content sharing, and integrations with productivity tools, BlueJeans enhances remote work and team collaboration. It provides a reliable and user-friendly solution for connecting individuals and teams worldwide, fostering efficient communication in the digital era.
Used by

82

% Professionals
Join.me is a great online conferencing and meeting tool that allows you to easily connect with colleagues, clients, or friends from anywhere in the world.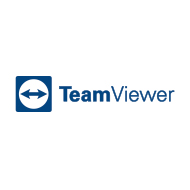 Used by

74

% Professionals
TeamViewer is an AI-powered desktop and online collaboration software that revolutionizes remote access and control. It empowers users to seamlessly manage remote computers and devices worldwide, facilitating work from anywhere. With unrestricted access to files, applications, mobile devices, and servers, it eliminates the need for VPNs. The platform ensures top-tier security with 256-bit AES encryption, two-factor authentication, and end-to-end file encryption, making file transfers swift and secure. TeamViewer is a go-to choice for individuals and enterprises seeking efficient, secure, and versatile remote collaboration and access solutions.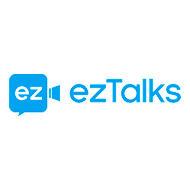 Used by

74

% Professionals
ezTalks is a versatile online engagement platform driven by AI, streamlining customer communication for businesses. It offers efficient and budget-friendly features like text messaging, faxing, and phone calls to connect with customers. You can secure private phone numbers, engage in two-way chats, send bulk SMS messages, and even MMS messages with multimedia content. Additionally, ezTalks supports sending and receiving faxes, making it a comprehensive solution for enhancing customer engagement and communication.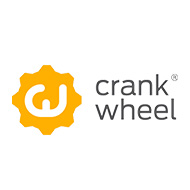 Used by

75

% Professionals
CrankWheel is a versatile AI-powered screen sharing and online presentation tool designed to streamline interactions in sales and customer support contexts. Users can quickly share their screens, facilitating product demos, issue resolution, and presentations. The Chrome Extension ensures swift screen sharing with prospects on mobile or desktop devices in under 10 seconds. Additionally, the "Call Me Now" feature can be integrated into websites, connecting prospects with agents instantly upon request. CrankWheel enhances engagement and efficiency, making it an essential tool for businesses aiming to enhance customer experiences and boost conversions.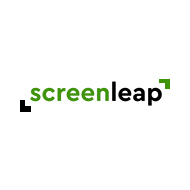 Used by

74

% Professionals
Screenleap is a versatile online meeting and screen sharing platform perfect for remote work and education. It offers a user-friendly interface for real-time collaboration, secure connections, and the ability to switch between video and audio modes. With features like Chrome extension for sharing screens, recording, and client-side support sessions, Screenleap enhances productivity and teamwork across businesses and educational institutions of all sizes.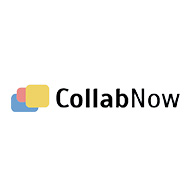 Used by

75

% Professionals
CollabNow is a cutting-edge AI-driven video conferencing solution that simplifies communication and collaboration. With just a single click, guests gain access to your universal contact center, allowing them to check your availability and instantly request video meetings. Users can also send text or video messages, schedule meetings through your calendar, and seamlessly import and invite contacts. Additionally, the platform offers a virtual office dashboard for personalized video messages. Most impressively, CollabNow enables real-time multi-party screen sharing, enhancing the collaborative experience for users. It's a powerful tool for efficient and effective communication and teamwork.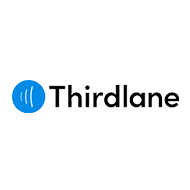 Used by

83

% Professionals
Thirdlane Connect is a versatile white-label communication platform designed for UCaaS (Unified Communications as a Service) providers. It offers a comprehensive suite of communication tools, including multi-tenant PBX, business phone systems, and an adaptive contact center. Suitable for businesses of all sizes, government agencies, and contact centers, Thirdlane Connect provides reliable and user-friendly multi-channel communication solutions. It empowers users to improve productivity, engage with customers effectively, increase sales, and cut operational costs. Additionally, it offers the Thirdlane Click to Call for CRM extension for Google Chrome and Microsoft Edge, facilitating convenient click-to-call functionality and screen pops within popular CRM and Service Desk applications like Salesforce, Zendesk, Zoho, SugarCRM, and more.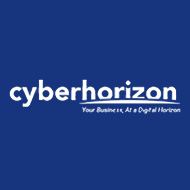 Used by

79

% Professionals
CYBEROffice is an AI-driven collaboration tool designed to facilitate remote workspaces. It includes CYBERClass for in-office connectivity, CYBERWebinar for distinctive webinars, and CYBEROffice for secure browser sessions. This entirely browser-based solution eliminates the need for app downloads, setup time, or cookies. It prioritizes security with end-to-end encrypted SSL connections, ensuring data protection. With unlimited public/private meetings, users can switch between meetings effortlessly, while real-time meeting notes offer valuable reference points. CYBEROffice is a seamless, secure, and efficient way to enhance remote collaboration and communication.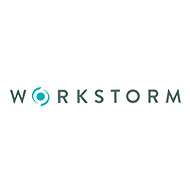 Used by

72

% Professionals
Workstorm is an enterprise collaboration platform that streamlines communication, project management, and external partner collaboration. It enables seamless communication with external partners, creating secure channels for efficient teamwork. Workstorm integrates various communication tools, including documents, emails, messages, and calls, into a single digital workspace. Users can send secure messages for quick interactions, share and collaborate on confidential files effortlessly, and access the Document Management System with a single click for efficient file sharing and editing during collaborative efforts. Workstorm centralizes work processes, enhancing productivity and security for businesses.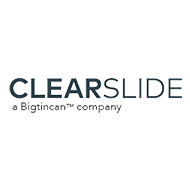 Used by

74

% Professionals
ClearSlide is a comprehensive online presentation and web conferencing tool designed for seamless collaboration and engaging interactions. It enables users to effortlessly create dynamic presentations with multimedia elements, split audiences for discussions, and even chat with customers in real-time during meetings. ClearSlide supports rich media, making virtual interactions immersive. It suits both tech-savvy professionals and non-technical users and integrates seamlessly with various popular platforms. Beyond presentations, ClearSlide excels as a sales engagement platform, offering content management, analytics, and guided selling capabilities, making it an ideal choice for businesses of all sizes.

Features Comparison

Ditto by Squirrels
Groupworld
Visiple
CollabNow
Content Scheduling
Screen Sharing
Visual Editor
Emergency Notifications
MDM Compatibility
Centralized Management
Web Conferencing
Whiteboard