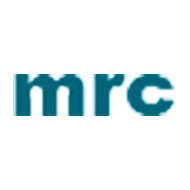 Used by

82

% Professionals
m Power Development Platform Alternatives
Paid
mPower is a business intelligence software that helps you in gaining insights into your data in a faster and more efficient way. It enhances decision-making, accelerates development, and offers a cost-effective solution for small to medium-sized enterprises. The best alternatives to mPower Development Platform in the Analytics category are Amazon QuickSight, Yellowfin, Exago, Zoho Analytics, and Mode.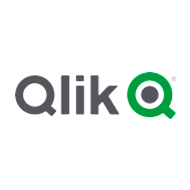 Used by

74

% Professionals
Qlik Sense is a cutting-edge cloud analytics platform infused with AI capabilities. At its core, it employs an innovative associative analytics engine, empowering users to deeply explore their data and unearth valuable insights effortlessly. Moreover, it provides intuitive self-service data visualization tools, making data analysis accessible to individuals of all skill levels. What sets Qlik Sense apart is its foundation, which seamlessly integrates AI and ML, enabling a comprehensive suite of augmented analytics features. This inclusive approach empowers a broader user base to maximize their data-driven potential, ultimately revolutionizing how organizations harness data for decision-making and strategic planning.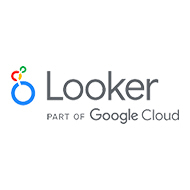 Used by

65

% Professionals
Looker is an AI-driven business intelligence platform that revolutionizes data-driven decision-making. This versatile tool streamlines workflow and app development by harnessing insights. It empowers diverse industries to modernize their business intelligence by providing access to real-time, reliable data from various cloud sources. Looker enables users to analyze and act upon up-to-date data, fostering smarter decision-making. With a focus on scalable, cloud-agnostic solutions, Looker ensures organizations deliver trusted data experiences, empowering users with real-time insights. It's a transformative platform that facilitates efficient, data-powered operations across all sectors.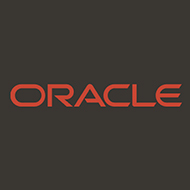 Used by

74

% Professionals
Oracle Analytics Cloud
Paid
Oracle Analytics Cloud is a cloud-native platform offering end-to-end analytics solutions, encompassing data handling, modeling, preparation, visualization, and collaboration while ensuring robust security and governance. Its integrated machine learning and natural language processing tools boost efficiency and promote data-centric cultures. This versatile service supports deployment in the cloud, on-premises, or as a hybrid solution. Additionally, it facilitates seamless connectivity to both Oracle and non-Oracle data sources, including Microsoft Azure and Google Cloud Platform, enhancing data integration capabilities.
About Oracle Analytics Cloud?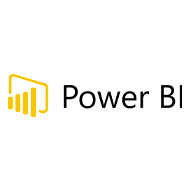 Used by

79

% Professionals
Microsoft Power BI is a versatile AI-driven data visualization tool that connects to and transforms data from various sources, seamlessly integrating visuals into everyday apps. It simplifies data management by creating datasets from any source, establishing a unified data hub. With powerful AI-backed analysis tools and an intuitive drag-and-drop interface, it effortlessly transforms raw data into compelling visuals. The free Power BI Mobile app for Android, iOS, and Windows allows users to access and collaborate on reports and visualizations from anywhere, ensuring data-driven decision-making on the go.
About Microsoft Power BI?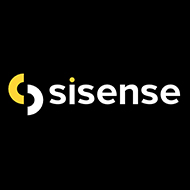 Used by

75

% Professionals
Sisense is a versatile AI-driven business intelligence tool that transforms data into profit by seamlessly integrating AI-powered analytics through pro-code, low-code, and no-code approaches. It empowers organizations to incorporate analytics seamlessly into both customer and employee applications and workflows. By crafting user-friendly data products, it delivers valuable insights directly to end-users, fostering engagement and enhancing the overall value of solutions. Sisense further offers APIs and SDKs that grant enhanced UI control, enabling the seamless integration of analytics into various applications. In essence, Sisense is a powerful tool for businesses to leverage data intelligently and maximize revenue potential.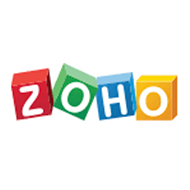 Used by

79

% Professionals
Zoho Analytics is a versatile cloud-based data analytics and business intelligence tool that empowers business users to effortlessly connect, prepare, and analyze their data. In just minutes, users can craft captivating data visualizations and uncover concealed insights. With an extensive library of over 500 integrations, it seamlessly combines data from various sources. The platform's intuitive drag-and-drop interface simplifies the process, while its advanced AI and ML features, including conversational analytics, automated insights, and predictive and cognitive analytics, enhance decision-making. Additionally, Zoho Analytics offers robust data integration and preparation tools, making it a comprehensive solution for data-driven organizations seeking actionable intelligence.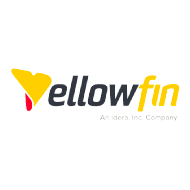 Used by

76

% Professionals
Yellowfin is a cloud-based business intelligence solution that streamlines the analytics process. It seamlessly combines stunning visualizations, self-service capabilities, and AI-driven analytics, making data complexity easier to tackle. With features like automation, data storytelling, and collaboration tools, Yellowfin empowers users to gain deeper insights and take action with their data. Whether it's data connection and preparation or dashboard creation and management reporting, Yellowfin's BI platform handles it all. Moreover, it offers action-based dashboards, automated business monitoring, and data storytelling functions, enabling more people to access, comprehend, and leverage data effectively, ultimately simplifying the entire analytics workflow.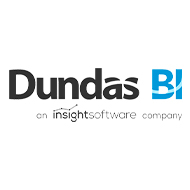 Used by

69

% Professionals
Dundas BI is a robust business intelligence and data analytics platform designed to empower organizations with data-driven insights. It offers a versatile suite of tools for data visualization, reporting, and dashboard creation, allowing users to extract meaningful information from their data. With a user-friendly interface and customizable features, Dundas BI supports data integration from various sources, enabling businesses to make informed decisions and drive performance improvements. Its interactive and dynamic reporting capabilities make it a valuable asset for organizations seeking to harness the full potential of their data to achieve their strategic goals.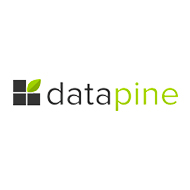 Used by

73

% Professionals
Datapine is a cutting-edge, AI-powered business intelligence and dashboard solution designed to provide secure, on-demand access to critical company data. This versatile tool empowers teams to make data-driven decisions effortlessly, regardless of location or device. With self-service analytics, it democratizes data insights, enabling every member of your organization to extract actionable information. Datapine's scalable SaaS BI platform ensures reliable accessibility, allowing users to harness the power of data to drive success, anytime and anywhere.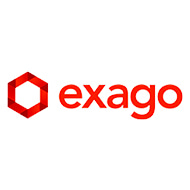 Used by

72

% Professionals
Exago BI is a robust business intelligence software solution, empowering organizations to efficiently analyze and display data. It offers a versatile toolkit for crafting reports, dashboards, and interactive data visualizations. With Exago BI, you can effortlessly convert data from various sources into visually appealing analytics that can be seamlessly integrated into your applications. This platform simplifies the process of transforming raw data into actionable insights, making it an invaluable resource for data-driven decision-making.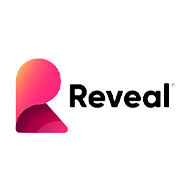 Used by

75

% Professionals
Reveal is a versatile embedded analytics and business intelligence tool that empowers businesses to gain a competitive edge by weaving compelling narratives with their data. It enables users to seamlessly integrate stunning and interactive data visualizations into their applications, fostering real-time insights. Reveal boasts native SDKs for web, desktop, and servers, offering compatibility with a wide array of platforms and tech stacks, including .NET Core, Java, NodeJS, and popular front-end technologies like JavaScript, React, Angular, and more. With complete API customization, users can meticulously tailor Reveal's appearance and behavior, including fonts, colors, and visualization palettes, ensuring a 100% personalized app user experience.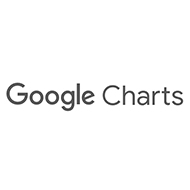 Used by

72

% Professionals
Google Charts is a user-friendly web-based data visualization tool offered by Google. It enables users to create interactive and customizable charts and graphs for websites and applications. With a wide range of chart types and seamless integration with other Google services, this tool simplifies the process of presenting data visually. It makes data accessible for a variety of purposes, from business analytics to educational presentations.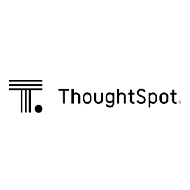 Used by

72

% Professionals
ThoughtSpot is a cutting-edge data analytics platform that simplifies business intelligence. It allows users to effortlessly search and analyze their data, making insights accessible to everyone in an organization. With a user-friendly interface, it eliminates the need for complex coding or data expertise, enabling quick and informed decision-making based on data-driven insights.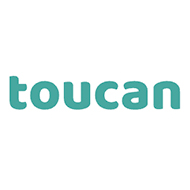 Used by

65

% Professionals
Toucan Toco is a data storytelling platform that simplifies complex data into easily understandable and interactive visual reports. Catering to businesses, it enables users to create engaging data dashboards and presentations without requiring technical expertise. Their user-friendly approach empowers organizations to make data-driven decisions and communicate insights effectively, making data analytics accessible to a broader audience.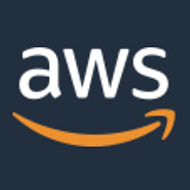 Used by

75

% Professionals
Amazon QuickSight is a robust business intelligence and data visualization service by Amazon Web Services. It simplifies data analysis, offering interactive dashboards, natural language queries, and machine learning insights. This tool seamlessly integrates with AWS services, enabling users to create pixel-perfect dashboards, make data-driven decisions, and share insights effortlessly. It's a versatile tool for businesses seeking to understand and communicate data effectively.

Features Comparison

m Power Development Platform
Looker Studio (formerly Google Data Studio)
Redash
Metabase
Reports Interface
Graphs & Charts
Dashboards
Data Modeling
WYSIWYG Report Design
Data Column Filtering
Report Templates
Data Connectors