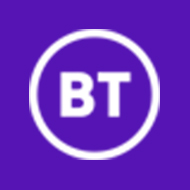 Used by

76

% Professionals
BT Meetings Alternatives
Paid
Linux
Windows
Large Enterprises
Small Businesses
BT Meetings is a powerful audio, video and web conferencing software that lets you connect with colleagues and clients from anywhere in the world. While it offers valuable features, there are alternative tools in the market with similar functionalities. The Best alternatives to BT Meetings in Collaboration & Productivity Software category are Voximplant, Stork, Intrado, Loopup, and GoTo OpenVoice. hese alternatives also offer solutions for efficient video conferencing, catering to diverse business needs within the B2B eCommerce landscape. Businesses can explore these options to find the best fit for their specific requirements.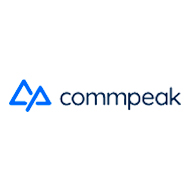 Used by

74

% Professionals
Linux
Windows
Large Enterprises
Small Businesses
CommPeak is a leading cloud-based contact center solution renowned for its advanced capabilities. It offers a centralized platform for contact, calendar, call logs, and recordings management. With comprehensive reporting, it provides valuable insights into overall contact center performance and individual channel interactions. CommPeak's flexibility and expert support make it a standout choice for customer service, sales, marketing automation, and lead management. Its intuitive interface and proactive chat functionality ensure efficient customer engagement from anywhere in the world, ultimately boosting sales and enhancing customer satisfaction. Features include automated voicemail, live chat, and intelligent call routing.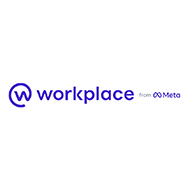 Used by

82

% Professionals
Workplace from Meta
Free |
Paid
Linux
Windows
Large Enterprises
Small Businesses
Workplace is an all-encompassing business communication platform designed to enhance connectivity and collaboration within organizations. It offers a robust set of features, including chat, email, calendaring, document sharing, and task management, making it an ideal choice for businesses seeking improved communication. Notably, Live Video and Groups foster seamless information sharing and team engagement. Workplace ensures data security, facilitating effortless exchange of information while keeping sensitive data protected. Its intuitive design empowers managers to track discussions efficiently and respond to customer inquiries promptly. Customizable reports enable businesses to analyze conversation patterns across platforms, enhancing overall productivity and communication.
About Workplace from Meta?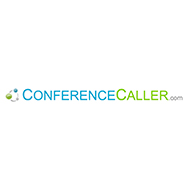 Used by

82

% Professionals
ConferenceCaller
Free |
Paid
Linux
Windows
Large Enterprises
Small Businesses
ConferenceCaller is a leading conference call service provider offering high-quality audio and web conferencing solutions for businesses of all sizes. It enables users to conduct domestic and international conference calls from anywhere in the world at competitive rates. With reliable connectivity and 24/7 customer support, dropped calls and audio issues are a thing of the past. The platform boasts productivity-enhancing features like Call Recording, Group Chat, and Real-Time Transcription, ensuring efficient teamwork. Its user-friendly web interface simplifies call management, making meetings productive and successful, whether you're at home or on the go.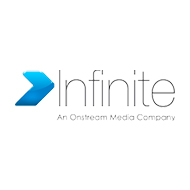 Used by

82

% Professionals
Infinite Conferencing
Free |
Paid
Linux
Windows
Large Enterprises
Small Businesses
Infinite Conferencing offers a comprehensive audio-visual solution for seamless online meetings, sales calls, and collaborative sessions. This versatile platform supports various communication methods, including video chat, phone calls, and web conferences, ensuring flexibility and eliminating awkward interactions. With features like interactive presentations, superb audio quality, and background customization, it enhances engagement. Notable features include a user-friendly Conference Dashboard, dedicated dial-in access, detailed call reports, global connectivity, and Outlook integration. Infinite Conferencing fosters round-the-clock accessibility, high-quality audio, reliable networks, and cost savings, making it an ideal choice for remote collaboration and efficient, geographically diverse discussions.
About Infinite Conferencing?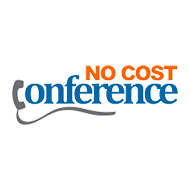 Used by

84

% Professionals
Linux
Windows
Large Enterprises
Small Businesses
No Cost Conference is a teleconferencing platform that provides businesses and organizations with no-cost conference call services. It stands out with its ability to join and switch between multiple conferences simultaneously, enhancing productivity. The platform offers top-notch call quality, customization options, and features like digital conference lines, free recordings, and unlimited calls. Users can dial in from various sources, including cell phones and VoIP services, without the need for internet access. No scheduling is required, and they also offer a free conference calling feature with web controls for scheduling and managing calls, ensuring an ad-free experience.
About No Cost Conference?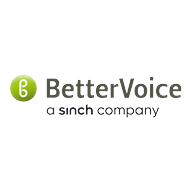 Used by

71

% Professionals
Linux
Windows
Large Enterprises
Small Businesses
Better Voice is a leading webinars and conferencing platform, offering a flexible phone system ideal for small businesses and professionals. It enables users to make calls from desktops or laptops, improving productivity. Using VoIP technology, it offers contract-free plans with affordable call quality regardless of location or time. Better Voice enhances sales, customer acquisition, and revenue. Its conferencing system facilitates global live calls, and its phone system helps manage call records efficiently, even from smartphones. It provides versatile tools and affordable options for businesses to boost profits. Available on Android, iOS, Desktop, and Web apps, it offers new business numbers, porting, and dial-out capabilities.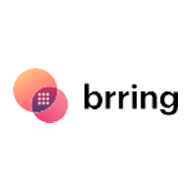 Used by

84

% Professionals
Brring Conferencing
Free |
Paid
Linux
Windows
Large Enterprises
Small Businesses
Brring simplifies conference calling with its user-friendly platform. Users can effortlessly create and schedule conferences, and when the call begins, the system automatically dials in participants. It offers real-time identification of speakers, the option to redial dropped attendees, and the ability to mute noisy participants. Moreover, Brring's intuitive calling history allows hosts and managers to efficiently track upcoming, ongoing, and past calls. Additionally, Brring provides unique live web call and callback solutions for businesses, encouraging more sales through engagement tools. Custom website widgets prompt visitors to schedule calls via phone, web audio, or messaging, forwarding lead data to agents. The platform automates call scheduling, sends reminders, and offers detailed analytics on calls and prospects, facilitating higher turnover.
About Brring Conferencing?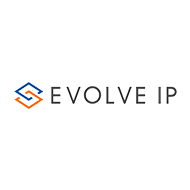 Used by

74

% Professionals
Evolve IP Phone Systems
Paid
Linux
Windows
Large Enterprises
Small Businesses
Evolve IP's Phone Systems offer a comprehensive solution featuring SIP handsets, Teams-enabled devices, and conference stations from top providers. It excels in providing award-winning collaboration tools, including video, chat, and conferencing, alongside crystal-clear voice services and robust integration support for popular applications. This simplifies deployment, boosts user adoption, and eliminates the complexities of managing carriers, hardware, and vendors. With support for SIP and Teams-enabled handsets, it delivers enterprise-grade PBX and top-notch collaboration, boasting exceptional availability, disaster recovery, and international reach in 50+ countries. Its native integration with Microsoft Teams and Cisco Webex is highly commendable, catering to diverse business needs.
About Evolve IP Phone Systems?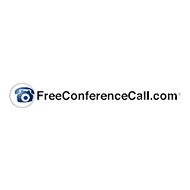 Used by

74

% Professionals
FreeConferenceCall
Free |
Paid
Linux
Windows
Large Enterprises
Small Businesses
FreeConferenceCall.com is an award-winning communication tool offering HD audio and video conferencing, screen sharing, and accommodating up to 1000 participants. It distinguishes itself by providing free global communication in 160+ countries for every paid subscription, giving away 1.4 billion free conferencing minutes. It offers dedicated dial-in numbers in 75 countries, advanced conference management features, and mobile apps for flexible accessibility. Integration with apps like Slack, Evernote, and Google Calendar makes it versatile for entrepreneurs, charities, students, and Fortune 500 companies alike, making it an accessible and affordable communication solution.
About FreeConferenceCall?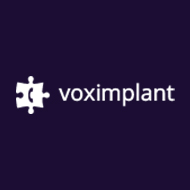 Used by

89

% Professionals
Voximplant offers intelligent cloud communication solutions, enabling businesses to adapt and excel in today's dynamic environment. Their offerings include the Voximplant Platform for voice, video, and messaging app development, and the Voximplant Kit, a versatile omnichannel cloud contact center. The Voximplant Platform integrates various communication elements, AI capabilities, and serverless tools through APIs and SDKs. Meanwhile, the Voximplant Kit streamlines customer service and automation, integrating seamlessly with CRM and other web services. With a global user base spanning 30,000 customers, Voximplant is particularly beneficial for E-commerce, On-demand, Fintech, Classifieds, and Contact Centre industries.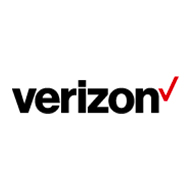 Used by

82

% Professionals
Linux
Windows
Large Enterprises
Small Businesses
Verizon Conferencing Solutions provides a comprehensive suite of virtual collaboration tools designed to enhance productivity and security across diverse settings. At the forefront is BlueJeans by Verizon, a versatile platform that seamlessly integrates high-quality audio, HD video, and web-conferencing features. This facilitates efficient face-to-face interactions and fosters effective collaboration for teams, suitable for both cloud-based meetings and large interactive events. Additionally, Webex Meetings offers a robust combination of video and voice conferencing, messaging, and file sharing, catering to various organizational sizes and remote work scenarios. Verizon also offers audio conferencing solutions to enable simultaneous telephone-based discussions and brainstorming sessions.
About Verizon Conferencing?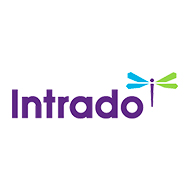 Used by

69

% Professionals
Linux
Windows
Large Enterprises
Small Businesses
Intrado, formerly known as West Corporation, is a prominent American telecommunications company renowned for its cloud-based solutions that enhance connectivity with vital individuals and organizations. The company operates across five key segments, including Cloud Collaboration, Enterprise Communications, Life and Safety, Digital Media (including streaming operations), and Health & Wellness. Intrado's offerings encompass real-time collaboration tools like Mosaicx conversational AI, support for leading calling solutions, and customer experience builders, all aimed at fostering productivity and enabling agile teamwork. Additionally, they provide Event Solutions, Public Relations Solutions, and Investor Relations Solutions to extract meaningful insights from communications.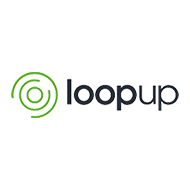 Used by

82

% Professionals
Linux
Windows
Large Enterprises
Small Businesses
LoopUp, enterprise-based cloud communication, and collaboration solution provide cloud telephony for Microsoft Teams as an end-to-end managed service besides offering a remote meeting-based SaaS platform.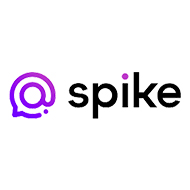 Used by

76

% Professionals
Linux
Windows
Large Enterprises
Small Businesses
Spike is a versatile business instant messaging platform that streamlines team communication in real-time, overcoming timing and location barriers. With dynamic chat rooms and robust search functions, it simplifies finding the right conversations. Spike seamlessly integrates with email clients, allowing messages to flow seamlessly within your work environment. Its user-friendly chat-like interface offers powerful features like voice, video, chatbots, message tracking, and task automation. Spike enhances customer engagement by enabling quick responses and personalized interactions, ultimately reducing customer churn and fostering stronger connections between businesses and clients.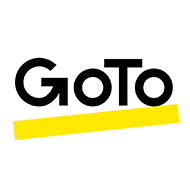 Used by

76

% Professionals
Linux
Windows
Large Enterprises
Small Businesses
GoTo OpenVoice stands out as a leading audio conferencing solution, providing a dependable audio connection for businesses. With its high-quality, reservationless conferencing service accommodating up to 500 participants, it simplifies collaboration. GoTo OpenVoice offers both toll and toll-free numbers, ensuring accessible communication anytime, anywhere. Its user-friendly platform empowers administrators, organizers, and attendees, offering features like real-time user provisioning, operator-free conferencing, and seamless ad hoc call initiation. The toll-free options drive increased attendance while reducing audio costs. Plus, the platform facilitates convenient online account management for both administrators and organizers, enhancing overall efficiency and productivity.

Features Comparison

BT Meetings
CommPeak
ConferenceCaller
Universal Calling
Easy Calling
Call Invitations
One-Tap Join
App Connect
Call Start Alert
Pay Roll Call
Multiple SMS Types
Vast Vocabulary