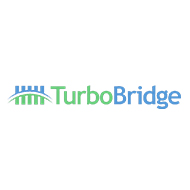 Used by

75

% Professionals
TurboBridge Alternatives
Paid
Linux
Windows
Large Enterprises
Small Businesses
TurboBridge provides easy, powerful, and quality conference calling at the lowest rates through its nationwide network of local & worldwide dial-in numbers, toll-free numbers, and Internet-based Telesolutions. There are several other alternatives users can try that comes with similar features and functionalities for an effective video conferencing solution. Some of the best alternatives to TurboBridge in the Collaboration & Productivity Software category are Stackfield, CoPointer, LocalPhone, Brring Conferencing, EvolveIP Phone Systems, OpenVoice, and Infinite Conferencing.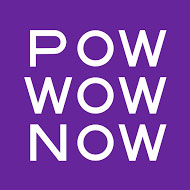 Used by

84

% Professionals
Linux
Windows
Large Enterprises
Small Businesses
PowWowNow is a leading provider of free conference calls and contract-free video conferencing software. It offers seamless and hassle-free online meetings with no additional downloads or plugins required. With unlimited free UK voice calls, real-time document annotations, and compatibility with popular platforms like Google Chrome, Microsoft Outlook, and Mozilla Firefox, PowWowNow is a versatile solution suitable for businesses of all sizes. Its key benefits include robust annotation tools, global file sharing, screen sharing, responsive customer support, and mobile apps for on-the-go video conferencing, making it an essential tool for modern businesses.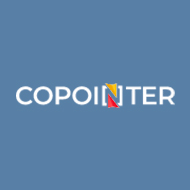 Used by

79

% Professionals
Linux
Windows
Large Enterprises
Small Businesses
CoPointer is a versatile co-browsing tool designed to enhance customer support and collaborative interactions. It empowers agents to join customers in their web sessions, offering real-time audio and text chat, file sharing, and video conferencing capabilities. This fosters a personalized customer experience, streamlines product recommendations, and simplifies post-purchase follow-ups. CoPointer is ideal for businesses seeking to engage with customers online, improve support, conduct video meetings, and facilitate collaborative learning in fields like education. Its features include inbuilt chat, document sharing, powerful screen sharing, and scalability with secure integration, ultimately saving time for both agents and customers.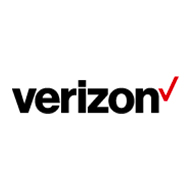 Used by

82

% Professionals
Linux
Windows
Large Enterprises
Small Businesses
Verizon Conferencing Solutions provides a comprehensive suite of virtual collaboration tools designed to enhance productivity and security across diverse settings. At the forefront is BlueJeans by Verizon, a versatile platform that seamlessly integrates high-quality audio, HD video, and web-conferencing features. This facilitates efficient face-to-face interactions and fosters effective collaboration for teams, suitable for both cloud-based meetings and large interactive events. Additionally, Webex Meetings offers a robust combination of video and voice conferencing, messaging, and file sharing, catering to various organizational sizes and remote work scenarios. Verizon also offers audio conferencing solutions to enable simultaneous telephone-based discussions and brainstorming sessions.
About Verizon Conferencing?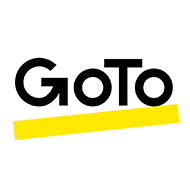 Used by

76

% Professionals
Linux
Windows
Large Enterprises
Small Businesses
GoTo OpenVoice stands out as a leading audio conferencing solution, providing a dependable audio connection for businesses. With its high-quality, reservationless conferencing service accommodating up to 500 participants, it simplifies collaboration. GoTo OpenVoice offers both toll and toll-free numbers, ensuring accessible communication anytime, anywhere. Its user-friendly platform empowers administrators, organizers, and attendees, offering features like real-time user provisioning, operator-free conferencing, and seamless ad hoc call initiation. The toll-free options drive increased attendance while reducing audio costs. Plus, the platform facilitates convenient online account management for both administrators and organizers, enhancing overall efficiency and productivity.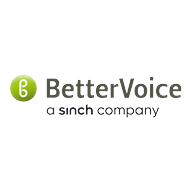 Used by

71

% Professionals
Linux
Windows
Large Enterprises
Small Businesses
Better Voice is a leading webinars and conferencing platform, offering a flexible phone system ideal for small businesses and professionals. It enables users to make calls from desktops or laptops, improving productivity. Using VoIP technology, it offers contract-free plans with affordable call quality regardless of location or time. Better Voice enhances sales, customer acquisition, and revenue. Its conferencing system facilitates global live calls, and its phone system helps manage call records efficiently, even from smartphones. It provides versatile tools and affordable options for businesses to boost profits. Available on Android, iOS, Desktop, and Web apps, it offers new business numbers, porting, and dial-out capabilities.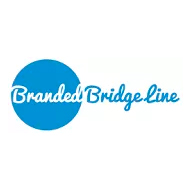 Used by

69

% Professionals
Branded Bridge Line
Free |
Paid
Linux
Windows
Large Enterprises
Small Businesses
Branded Bridge Line is a leading global audio conference call service known for its user-friendly interface and an array of features. It offers branded greetings, screen sharing, and dedicated lines for seamless communication with clients and teams. The platform supports group audio conferencing, ensuring smooth sessions. Notably, it provides recording, playback, transcription, and document sharing capabilities for effortless meeting management. Security options like PIN-less calls, secure meetings, and toll-free/international numbers enhance data protection and global accessibility.
About Branded Bridge Line?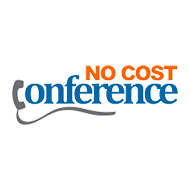 Used by

84

% Professionals
Linux
Windows
Large Enterprises
Small Businesses
No Cost Conference is a teleconferencing platform that provides businesses and organizations with no-cost conference call services. It stands out with its ability to join and switch between multiple conferences simultaneously, enhancing productivity. The platform offers top-notch call quality, customization options, and features like digital conference lines, free recordings, and unlimited calls. Users can dial in from various sources, including cell phones and VoIP services, without the need for internet access. No scheduling is required, and they also offer a free conference calling feature with web controls for scheduling and managing calls, ensuring an ad-free experience.
About No Cost Conference?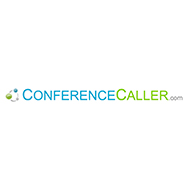 Used by

82

% Professionals
ConferenceCaller
Free |
Paid
Linux
Windows
Large Enterprises
Small Businesses
ConferenceCaller is a leading conference call service provider offering high-quality audio and web conferencing solutions for businesses of all sizes. It enables users to conduct domestic and international conference calls from anywhere in the world at competitive rates. With reliable connectivity and 24/7 customer support, dropped calls and audio issues are a thing of the past. The platform boasts productivity-enhancing features like Call Recording, Group Chat, and Real-Time Transcription, ensuring efficient teamwork. Its user-friendly web interface simplifies call management, making meetings productive and successful, whether you're at home or on the go.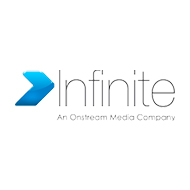 Used by

82

% Professionals
Infinite Conferencing
Free |
Paid
Linux
Windows
Large Enterprises
Small Businesses
Infinite Conferencing offers a comprehensive audio-visual solution for seamless online meetings, sales calls, and collaborative sessions. This versatile platform supports various communication methods, including video chat, phone calls, and web conferences, ensuring flexibility and eliminating awkward interactions. With features like interactive presentations, superb audio quality, and background customization, it enhances engagement. Notable features include a user-friendly Conference Dashboard, dedicated dial-in access, detailed call reports, global connectivity, and Outlook integration. Infinite Conferencing fosters round-the-clock accessibility, high-quality audio, reliable networks, and cost savings, making it an ideal choice for remote collaboration and efficient, geographically diverse discussions.
About Infinite Conferencing?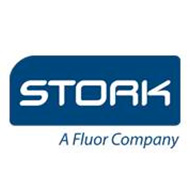 Used by

81

% Professionals
Linux
Windows
Large Enterprises
Small Businesses
Stork is a versatile workspace collaboration platform available across various platforms, including Web, Windows, Mac, iOS, and Android. It positions itself as a superior alternative to emails, emphasizing speed and efficiency. Stork caters to hybrid and remote teams, offering asynchronous voice and video collaboration features like meeting recordings, quick screen recordings, video notes, and voice updates. It consolidates multiple tools, streamlines workflows, and enhances visibility. Stork Business Manager enables real-time participation in meetings, post-meeting transcription access, and automatic recording of channel meetings. It aims to expand its presence on platforms like Meta Quest X, Project Gambria, and Apple VR, making it suitable for businesses of all sizes and various industries.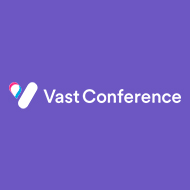 Used by

75

% Professionals
Vast Conference
Free |
Paid
Linux
Windows
Large Enterprises
Small Businesses
Vast Conference is a conferencing solution designed to help businesses achieve their goals and enhance team collaboration. It offers a range of features such as audio recording, web controls, screen sharing, and international coverage. With support for up to 49 simultaneous HD video feeds and 1,000 callers on audio conferences, it caters to both small businesses and large enterprises. Vast Conference also supports live streaming and operator-led calls for critical events. Native integration with popular calendars and Single Sign-on tools makes it a versatile choice for businesses of all sizes.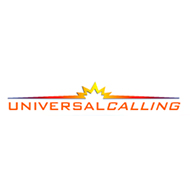 Used by

73

% Professionals
Linux
Windows
Large Enterprises
Small Businesses
Universal Calling Inc. is a prominent UK-based wholesaler and master distributor specializing in prepaid telecommunications. Renowned for its top-tier carrier services, comprehensive online management system, and cutting-edge fraud detection technology, Universal Calling offers a diverse product range. This includes Conference Calls, enabling businesses to host global meetings with up to 10,000 participants, Corporate Calling for international corporate communication, and Interpreter, offering translation services in over 170 languages. Their solutions boast cost savings of up to 90% compared to traditional methods, making them ideal for businesses of all sizes. With over 23 years of industry experience, Universal Calling is a trusted and reliable telecommunications provider.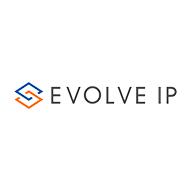 Used by

82

% Professionals
Evolve IP Unified Communications
Paid
Linux
Windows
Large Enterprises
Small Businesses
Evolve IP Unified Communications is a powerful platform offering seamless integration of leading collaboration tools, enterprise voice, and messaging. With an impressive 99.999% uptime reliability, it uniquely supports both Microsoft Teams and Cisco Webex. This UCaaS solution facilitates anytime, anywhere connectivity, enhances productivity with real-time status updates, and streamlines communication across various devices and locations. It eliminates the need for multiple software investments, leading to cost savings, and enables improved customer service through instant messaging and call routing. With robust features like message and call recording, UC dashboard reporting, and a global Cisco network, Evolve IP drives productivity, customer loyalty, and revenue growth for businesses.
About Evolve IP Unified Communications?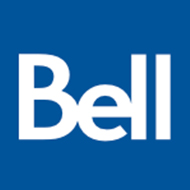 Used by

74

% Professionals
Bell Voice and Unified Communications
Paid
Linux
Windows
Large Enterprises
Small Businesses
Bell Voice Unified Communications offers a comprehensive suite of communication solutions tailored for mid to large-scale businesses in Canada and the US. Their flagship offering, Bell Total Connect, seamlessly connects phones, PCs, and mobile devices, delivering crystal-clear voice quality and a robust set of collaboration tools. They also provide traditional phone services, integrated conferencing solutions, and support omnichannel contact centers. With managed services and a strong track record in managing Canada's largest network, Bell Voice Unified Communications is a trusted choice for organizations seeking advanced telephony and collaboration features.
About Bell Voice and Unified Communications?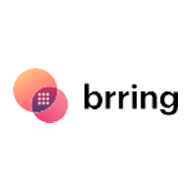 Used by

84

% Professionals
Brring Conferencing
Free |
Paid
Linux
Windows
Large Enterprises
Small Businesses
Brring simplifies conference calling with its user-friendly platform. Users can effortlessly create and schedule conferences, and when the call begins, the system automatically dials in participants. It offers real-time identification of speakers, the option to redial dropped attendees, and the ability to mute noisy participants. Moreover, Brring's intuitive calling history allows hosts and managers to efficiently track upcoming, ongoing, and past calls. Additionally, Brring provides unique live web call and callback solutions for businesses, encouraging more sales through engagement tools. Custom website widgets prompt visitors to schedule calls via phone, web audio, or messaging, forwarding lead data to agents. The platform automates call scheduling, sends reminders, and offers detailed analytics on calls and prospects, facilitating higher turnover.
About Brring Conferencing?

Features Comparison

TurboBridge
Bell Voice and Unified Communications
Brring Conferencing
FreeConferenceCall
Reservationless
Conference Lock
Multiple Hosts
Force Conference Termination
Breakout Rooms
Email Summary
Multiple Call Arrangement
Simultaneous Ring