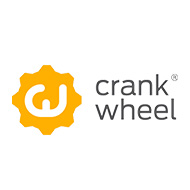 Used by

75

% Professionals
CrankWheel Alternatives
Free |
Paid
CrankWheel is a robust screen-sharing tool that empowers sales teams to seamlessly share screens with clients, ensuring clear communication and accurate information delivery about products and services. However, it's essential to explore alternative solutions in the market. Some notable alternatives to CrankWheel include ezTalks, Splashtop, Demodesk, Circuit, Airtame, Surfly, StarLeaf, Samepage, Upscope, and EnableX. These alternatives offer a range of features and functionalities catering to diverse needs, such as screen sharing, video conferencing, and collaborative tools, providing users with a variety of options to enhance their sales and communication efforts.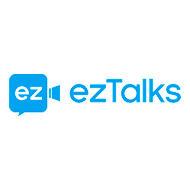 Used by

74

% Professionals
ezTalks is a versatile online engagement platform driven by AI, streamlining customer communication for businesses. It offers efficient and budget-friendly features like text messaging, faxing, and phone calls to connect with customers. You can secure private phone numbers, engage in two-way chats, send bulk SMS messages, and even MMS messages with multimedia content. Additionally, ezTalks supports sending and receiving faxes, making it a comprehensive solution for enhancing customer engagement and communication.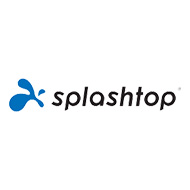 Used by

69

% Professionals
Splashtop is an AI-powered remote desktop and support software, revolutionizing remote access and IT management. It empowers users to seamlessly control their computers or servers remotely, enhancing productivity, whether for remote work, technical support, or accessing files and apps across devices. With the added convenience of single sign-on, it simplifies authentication and access control. Splashtop's management access feature provides granular control over who can access what, offering administrators centralized control via the intuitive web console. It's a versatile solution for secure, efficient remote operations and IT management.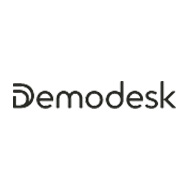 Used by

75

% Professionals
Demodesk is an AI-powered meeting platform tailored for sales teams. It simplifies online meetings and demos, streamlining the sales process. Notably, it automates scheduling through professional booking pages, enabling prospects to schedule meetings effortlessly. The tool can identify high-intent leads on your website, employing screening questions for real-time qualification, and seamlessly converting them into meetings with the most suitable representative. Moreover, Demodesk offers a centralized hub for crafting and maintaining your sales narrative, ensuring consistency and alignment across your entire organization. It's a comprehensive solution for modern sales teams.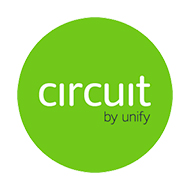 Used by

82

% Professionals
Circuit, developed by Unify, is an AI-powered, enterprise-grade Unified Communication and Collaboration platform designed to facilitate efficient teamwork. With a user-friendly interface accessible via desktop or mobile clients, it offers seamless 1-to-1 and group messaging with file sharing capabilities. Additionally, users can easily initiate or join voice, video, screenshare, and virtual whiteboard collaboration sessions. The platform places a strong emphasis on security, ensuring end-to-end encryption for all content and communication. It is hosted on secure Google Cloud infrastructure in the EU and the US, and incorporates a robust zero-trust security framework for enhanced compliance and protection.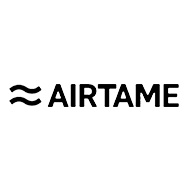 Used by

73

% Professionals
Airtame is a flexible wireless presentation and digital signage solution for businesses, schools, and organizations. It enables seamless content sharing from any device, offers multiple screen digital signage, and strong security features. With fast rendering and live preview, Airtame ensures dynamic presentations and real-time communication, enhancing productivity and engagement.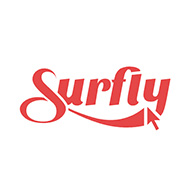 Used by

79

% Professionals
Surfly's versatile software suite combines co-browsing, collaboration, and strong security for businesses, optimizing online interactions with data protection. It features multi-person video chat, screen sharing, and document collaboration, fostering teamwork and productivity. This tool's customizable interface and audit logs suit diverse industries and compliance, making it an essential tool for managing digital interactions comprehensively.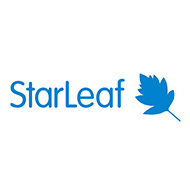 Used by

82

% Professionals
StarLeaf offers secure, user-friendly enterprise video conferencing software. It simplifies communication and collaboration with real-time messaging, video meetings, and group calls. Compliant with regulations like HIPAA, it integrates seamlessly with Azure AD for quick setup. Its global network ensures constant connectivity, and it boasts features like desktop control, recording, mobile compatibility, Outlook integration, an activity dashboard, and on-demand webcasting for effective meeting management.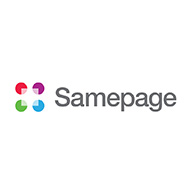 Used by

75

% Professionals
Samepage is a versatile cloud-based workspace facilitating seamless team collaboration. It merges video conferencing, task management, file sharing, and more. This tool is ideal for small businesses and widely adopted across industries; plus, it integrates effortlessly with popular apps. With user-friendly features and automatic reminders, Samepage empowers teams to work efficiently in a unified platform.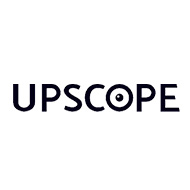 Used by

83

% Professionals
Upscope, a secure cloud co-browsing tool, boosts customer support efficiency. It enables teams to resolve issues quickly, increasing satisfaction. With one-click screen sharing, advanced user management, and privacy compliance, Upscope simplifies support. Integrated with major platforms, it's a flexible solution for seamless, scalable customer engagement, improving resolutions and conversions.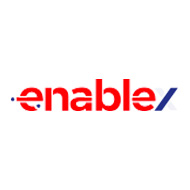 Used by

84

% Professionals
EnableX provides video meeting and webinar solutions to empower the remote workforce, students, and customers. Also offers carrier-grade, scalable, and feature-rich video API, voice API, and SMS API.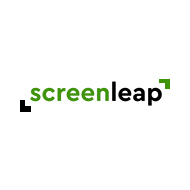 Used by

74

% Professionals
Screenleap is a versatile online meeting and screen sharing platform perfect for remote work and education. It offers a user-friendly interface for real-time collaboration, secure connections, and the ability to switch between video and audio modes. With features like Chrome extension for sharing screens, recording, and client-side support sessions, Screenleap enhances productivity and teamwork across businesses and educational institutions of all sizes.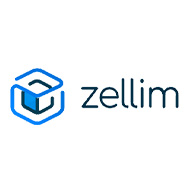 Used by

84

% Professionals
Zellim is a versatile all-in-one platform offering project management, video conferencing, chat, and more. With features like remote access, meeting recording, and efficient file sharing, it's perfect for multitasking or staying connected with friends and family. This tool allows users to manage projects effortlessly with a user-friendly interface, track time, and collaborate seamlessly. It streamlines communication and enhances team productivity, making it a valuable tool for businesses and individuals alike.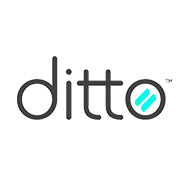 Used by

84

% Professionals
Ditto by Squirrels
Free |
Paid
Ditto is a versatile screen sharing and digital signage solution perfect for businesses and educational institutions. It streamlines collaboration by enabling seamless content sharing and enhances communication within teams. This tool simplifies meeting management and resource sharing, eliminating unnecessary paperwork and emails. It also empowers businesses to create captivating digital content for customers and gain valuable insights through feedback tracking.
About Ditto by Squirrels?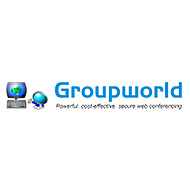 Used by

69

% Professionals
Groupworld is an online tutoring software that provides personalized and interactive tutoring for students of all levels.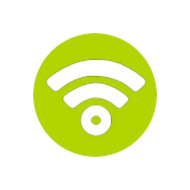 Used by

82

% Professionals
Visiple is a cloud-based video conferencing solution with a clear mission: to offer straightforward, user-friendly, and secure video communication. Users can personalize their experience with various backgrounds, logo uploads, custom voice welcome messages, and color choices. What sets Visiple apart is its native AI bot, 'CUE,' which enhances productivity by taking notes during meetings and simplifying post-meeting searching and navigation. It's a comprehensive tool designed to make virtual meetings efficient and tailored to individual preferences.

Features Comparison

CrankWheel
Circuit
Airtame
Surfly
Easy Screen Share
Stream HQ Videos
Preview Window
CTA Widget
Lead Management
Online Forms
One View
Social Collaboration