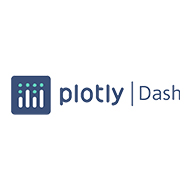 Used by

75

% Professionals
Plotly Dash Alternatives
Free |
Paid
Plotly Dash is a robust data visualization tool that provides users with comprehensive and interactive plotting capabilities. With Plotly Dash, users can easily create graphs and charts from their data in just a few clicks. The intuitive interface makes it easy to visualize a variety of data types, including financial data, geospatial data, and more. You can also explore Google Charts, Zoho Analytics, Yellowfin, Dundas BI, Microsoft Power BI, and IBM Cognos Analytics if you are looking for alternatives.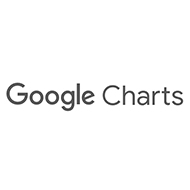 Used by

72

% Professionals
Google Charts is a user-friendly web-based data visualization tool offered by Google. It enables users to create interactive and customizable charts and graphs for websites and applications. With a wide range of chart types and seamless integration with other Google services, this tool simplifies the process of presenting data visually. It makes data accessible for a variety of purposes, from business analytics to educational presentations.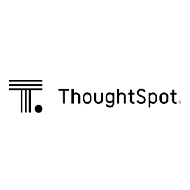 Used by

72

% Professionals
ThoughtSpot is a cutting-edge data analytics platform that simplifies business intelligence. It allows users to effortlessly search and analyze their data, making insights accessible to everyone in an organization. With a user-friendly interface, it eliminates the need for complex coding or data expertise, enabling quick and informed decision-making based on data-driven insights.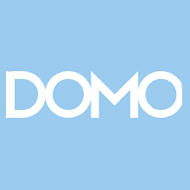 Used by

74

% Professionals
Domo, a robust business intelligence and data visualization platform, enables organizations to analyze data, craft interactive dashboards, and effortlessly disseminate insights. Offering features such as custom maps and smart text, Domo streamlines data-driven decision-making. This tool proves indispensable for businesses seeking to maximize their data's potential.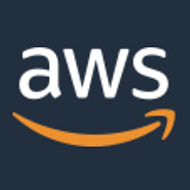 Used by

75

% Professionals
Amazon QuickSight is a robust business intelligence and data visualization service by Amazon Web Services. It simplifies data analysis, offering interactive dashboards, natural language queries, and machine learning insights. This tool seamlessly integrates with AWS services, enabling users to create pixel-perfect dashboards, make data-driven decisions, and share insights effortlessly. It's a versatile tool for businesses seeking to understand and communicate data effectively.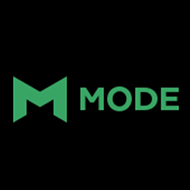 Used by

72

% Professionals
Mode Analytics
Free |
Paid
Mode is a powerful business intelligence platform designed to help organizations extract valuable insights from their data. It offers robust data visualization, analysis, and reporting capabilities, enabling users to make data-driven decisions with ease. This tool's user-friendly interface and collaboration features make it a popular choice for teams seeking to harness the full potential of their data for strategic decision-making.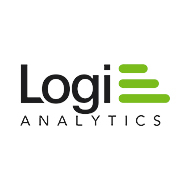 Used by

69

% Professionals
Logi Analytics is a powerful embedded business analytics tool tailored for developers and product managers. It empowers users to seamlessly integrate data-driven insights into applications, enabling a deep understanding of user behavior, feature usage, and design improvements. With customizable reporting, real-time alerts, and predictive analysis, Logi Analytics equips businesses to optimize processes, enhance decision-making, and uncover growth opportunities through data-driven intelligence.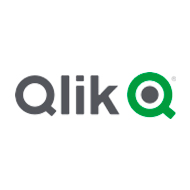 Used by

75

% Professionals
QlikView is a user-friendly data visualization and business intelligence platform that is known for its associative data model and in-memory processing. It enables organizations to extract insights, create interactive dashboards, and facilitate data analysis. With drag-and-drop functionality, QlikView simplifies report and chart creation, making it versatile for businesses of all sizes.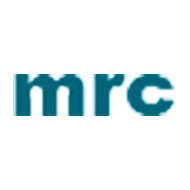 Used by

82

% Professionals
m Power Development Platform
Paid
mPower Development Platform is a user-friendly, low-code solution ideal for small to medium-sized businesses. Its intuitive drag-and-drop interface enable easy web and mobile app creation, even for non-coders. With analytical reporting, data visualization, and collaboration features, mPower speeds up development, aids decision-making, and streamlines project management. Its flexibility and cloud accessibility make it perfect for agile, customizable software solutions.
About m Power Development Platform?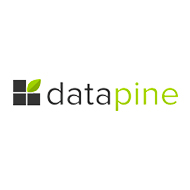 Used by

73

% Professionals
Datapine is a cutting-edge, AI-powered business intelligence and dashboard solution designed to provide secure, on-demand access to critical company data. This versatile tool empowers teams to make data-driven decisions effortlessly, regardless of location or device. With self-service analytics, it democratizes data insights, enabling every member of your organization to extract actionable information. Datapine's scalable SaaS BI platform ensures reliable accessibility, allowing users to harness the power of data to drive success, anytime and anywhere.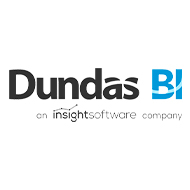 Used by

69

% Professionals
Dundas BI is a robust business intelligence and data analytics platform designed to empower organizations with data-driven insights. It offers a versatile suite of tools for data visualization, reporting, and dashboard creation, allowing users to extract meaningful information from their data. With a user-friendly interface and customizable features, Dundas BI supports data integration from various sources, enabling businesses to make informed decisions and drive performance improvements. Its interactive and dynamic reporting capabilities make it a valuable asset for organizations seeking to harness the full potential of their data to achieve their strategic goals.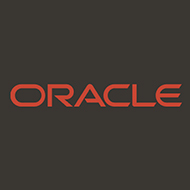 Used by

74

% Professionals
Oracle Analytics Cloud
Paid
Oracle Analytics Cloud is a cloud-native platform offering end-to-end analytics solutions, encompassing data handling, modeling, preparation, visualization, and collaboration while ensuring robust security and governance. Its integrated machine learning and natural language processing tools boost efficiency and promote data-centric cultures. This versatile service supports deployment in the cloud, on-premises, or as a hybrid solution. Additionally, it facilitates seamless connectivity to both Oracle and non-Oracle data sources, including Microsoft Azure and Google Cloud Platform, enhancing data integration capabilities.
About Oracle Analytics Cloud?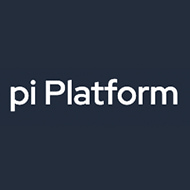 Used by

76

% Professionals
Panintelligence is a versatile analytics tool ideal for SaaS vendors seeking enhanced product development. It simplifies data embedding and offers real-time insights to understand user behavior, fostering improved customer satisfaction and issue resolution. With GDPR compliance and robust security, it empowers users to access data seamlessly, promoting informed decision-making. This user-friendly platform features customizable reports, key performance indicators, and trend analysis, enabling businesses to track progress and adapt swiftly in a dynamic environment.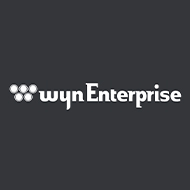 Used by

72

% Professionals
Wyn Enterprise is a flexible embedded BI platform for developers, vendors, and businesses. Simplifies data management, offering customizable reports, dashboards, and distribution. Its user-friendly interface fosters easy data analysis, collaboration, and a data-driven culture. Along with this, it also support embedding, affordable licensing, and seamless integration, boosting productivity and insights for organizations.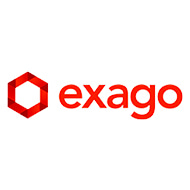 Used by

72

% Professionals
Exago BI is a robust business intelligence software solution, empowering organizations to efficiently analyze and display data. It offers a versatile toolkit for crafting reports, dashboards, and interactive data visualizations. With Exago BI, you can effortlessly convert data from various sources into visually appealing analytics that can be seamlessly integrated into your applications. This platform simplifies the process of transforming raw data into actionable insights, making it an invaluable resource for data-driven decision-making.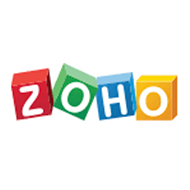 Used by

79

% Professionals
Zoho Analytics is a versatile cloud-based data analytics and business intelligence tool that empowers business users to effortlessly connect, prepare, and analyze their data. In just minutes, users can craft captivating data visualizations and uncover concealed insights. With an extensive library of over 500 integrations, it seamlessly combines data from various sources. The platform's intuitive drag-and-drop interface simplifies the process, while its advanced AI and ML features, including conversational analytics, automated insights, and predictive and cognitive analytics, enhance decision-making. Additionally, Zoho Analytics offers robust data integration and preparation tools, making it a comprehensive solution for data-driven organizations seeking actionable intelligence.

Features Comparison

Plotly Dash
IBM Cognos Analytics
Logi Analytics
Wyn Enterprise
Data App Workspaces
Report Engine
App Manager
Job Queue
Database Integration
Authentication Middleware
Wide Data Connectivity
AI-Assisted Data Preparation