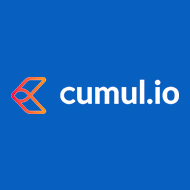 Used by

72

% Professionals
Cumul.io Alternatives
Paid
Cumul.io is a rapid dashboard creation tool, perfect for data analysts and professionals seeking swift, clear report generation. However, several alternatives offer similar capabilities. Google Charts, Yellowfin, Dundas BI, Exago BI, Zoho Analytics, Oracle Analytics Cloud, Microsoft Power BI, Board, Plotly Dash, and IBM Cognos Analytics are some notable choices. These alternatives provide diverse features and functionalities, catering to various user preferences and data visualization needs. Exploring these options ensures users can select the ideal tool to meet their specific dashboard creation requirements, from interactive visuals to in-depth analytics.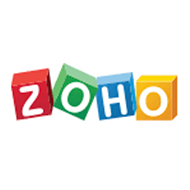 Used by

79

% Professionals
Zoho Analytics is a versatile cloud-based data analytics and business intelligence tool that empowers business users to effortlessly connect, prepare, and analyze their data. In just minutes, users can craft captivating data visualizations and uncover concealed insights. With an extensive library of over 500 integrations, it seamlessly combines data from various sources. The platform's intuitive drag-and-drop interface simplifies the process, while its advanced AI and ML features, including conversational analytics, automated insights, and predictive and cognitive analytics, enhance decision-making. Additionally, Zoho Analytics offers robust data integration and preparation tools, making it a comprehensive solution for data-driven organizations seeking actionable intelligence.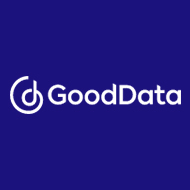 Used by

72

% Professionals
GoodData is a robust BI and data analytics platform renowned for its potent reporting and data exploration. Its user-friendly interface enables informed decision-making by extracting valuable insights. Features include ad hoc reporting, predictive analytics, and customizable dashboards, catering to businesses of all sizes. It offers secure and scalable data management, solidifying its status as a top BI choice.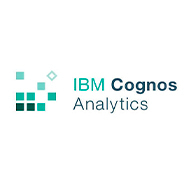 Used by

74

% Professionals
IBM Cognos Analytics is a powerful business intelligence and data analytics platform that helps organizations make data-driven decisions. It provides tools for data visualization, reporting, and dashboards, enabling users to easily access and analyze data from various sources. With features like AI-driven insights and collaboration capabilities, it empowers businesses to gain valuable insights. It enables them to drive informed actions for improved performance and competitiveness.
About IBM Cognos Analytics?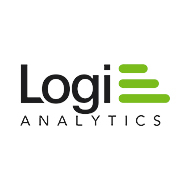 Used by

69

% Professionals
Logi Analytics is a powerful embedded business analytics tool tailored for developers and product managers. It empowers users to seamlessly integrate data-driven insights into applications, enabling a deep understanding of user behavior, feature usage, and design improvements. With customizable reporting, real-time alerts, and predictive analysis, Logi Analytics equips businesses to optimize processes, enhance decision-making, and uncover growth opportunities through data-driven intelligence.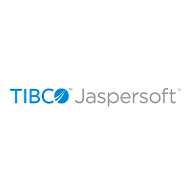 Used by

82

% Professionals
TIBCO Jaspersoft is a user-friendly Business Intelligence platform offering reporting, data visualization, and analytics capabilities. It enables quick access to data, empowering users to create insightful reports, track progress, and make informed decisions. With its open architecture and intuitive interface, it's suitable for both novices and experts, making data analysis and optimization accessible to all.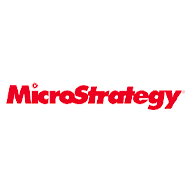 Used by

78

% Professionals
MicroStrategy is a leading embedded analytics platform that stands out for its rapid delivery of in-context insights. It supports diverse applications and devices, offering customizable dashboards, reports, and data analysis. While it boasts powerful features for business intelligence, some users note higher costs and potential configuration time. Plus, it remains a valuable tool for informed decision-making, praised for its detailed reports and strong customer support.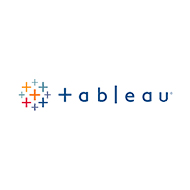 Used by

89

% Professionals
Linux
Windows
Large Enterprises
Small Businesses
Tableau is a powerful data visualization platform that enables users to uncover actionable insights and make informed decisions rapidly. It allows them to quickly curate custom visualizations - such as interactive dashboards, story points, maps, and more – using an intuitive drag-and-drop interface. With its advanced analytics capabilities including forecasting & predictive analysis along with multi-source connectivity for real-time access of data into meaningful information; businesses can gain a decisive edge in their operations by leveraging this comprehensive platform's power & convenience now.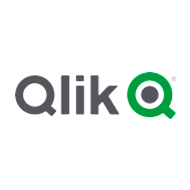 Used by

74

% Professionals
Qlik Sense is a cutting-edge cloud analytics platform infused with AI capabilities. At its core, it employs an innovative associative analytics engine, empowering users to deeply explore their data and unearth valuable insights effortlessly. Moreover, it provides intuitive self-service data visualization tools, making data analysis accessible to individuals of all skill levels. What sets Qlik Sense apart is its foundation, which seamlessly integrates AI and ML, enabling a comprehensive suite of augmented analytics features. This inclusive approach empowers a broader user base to maximize their data-driven potential, ultimately revolutionizing how organizations harness data for decision-making and strategic planning.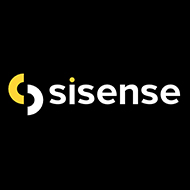 Used by

75

% Professionals
Sisense is a versatile AI-driven business intelligence tool that transforms data into profit by seamlessly integrating AI-powered analytics through pro-code, low-code, and no-code approaches. It empowers organizations to incorporate analytics seamlessly into both customer and employee applications and workflows. By crafting user-friendly data products, it delivers valuable insights directly to end-users, fostering engagement and enhancing the overall value of solutions. Sisense further offers APIs and SDKs that grant enhanced UI control, enabling the seamless integration of analytics into various applications. In essence, Sisense is a powerful tool for businesses to leverage data intelligently and maximize revenue potential.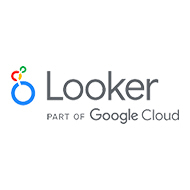 Used by

65

% Professionals
Looker is an AI-driven business intelligence platform that revolutionizes data-driven decision-making. This versatile tool streamlines workflow and app development by harnessing insights. It empowers diverse industries to modernize their business intelligence by providing access to real-time, reliable data from various cloud sources. Looker enables users to analyze and act upon up-to-date data, fostering smarter decision-making. With a focus on scalable, cloud-agnostic solutions, Looker ensures organizations deliver trusted data experiences, empowering users with real-time insights. It's a transformative platform that facilitates efficient, data-powered operations across all sectors.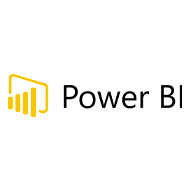 Used by

79

% Professionals
Microsoft Power BI is a versatile AI-driven data visualization tool that connects to and transforms data from various sources, seamlessly integrating visuals into everyday apps. It simplifies data management by creating datasets from any source, establishing a unified data hub. With powerful AI-backed analysis tools and an intuitive drag-and-drop interface, it effortlessly transforms raw data into compelling visuals. The free Power BI Mobile app for Android, iOS, and Windows allows users to access and collaborate on reports and visualizations from anywhere, ensuring data-driven decision-making on the go.
About Microsoft Power BI?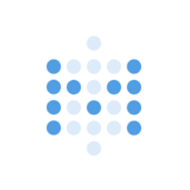 Used by

74

% Professionals
Linux
Windows
Large Enterprises
Small Businesses
Metabase is a powerful business intelligence tool that turns data into actionable insights. With its user-friendly tools and features, users can quickly develop detailed queries, create interactive dashboards to visualize the data with advanced charts and graphs, or use an intuitive SQL editor for more complex analysis. For secure usage on any scale of enterprise organization - from small businesses to multinationals - Metabase offers robust security measures such as role-based access control & audit logging ensuring only authorized personnel have complete visibility over analytics operations.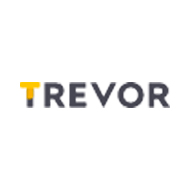 Used by

65

% Professionals
Linux
Windows
Large Enterprises
Small Businesses
Trevor IO is an advanced data analysis tool designed to help users gain insights from their data effectively. It features powerful, user-friendly visualization tools that provide clear visual representations of complex datasets. Additionally, provides numerous automated analytics solutions as well as predictive modeling capabilities that allow users to discover hidden relationships and trends in their data. It also has a robust API with integrations for popular databases, making it easy to access data from multiple sources without the need for manual coding. With its comprehensive suite of features, Trevor IO empowers users to make better decisions and maximize the value of their data.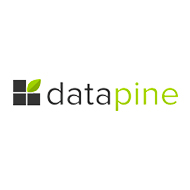 Used by

73

% Professionals
Datapine is a cutting-edge, AI-powered business intelligence and dashboard solution designed to provide secure, on-demand access to critical company data. This versatile tool empowers teams to make data-driven decisions effortlessly, regardless of location or device. With self-service analytics, it democratizes data insights, enabling every member of your organization to extract actionable information. Datapine's scalable SaaS BI platform ensures reliable accessibility, allowing users to harness the power of data to drive success, anytime and anywhere.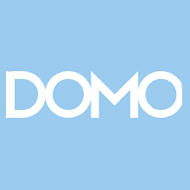 Used by

74

% Professionals
Domo, a robust business intelligence and data visualization platform, enables organizations to analyze data, craft interactive dashboards, and effortlessly disseminate insights. Offering features such as custom maps and smart text, Domo streamlines data-driven decision-making. This tool proves indispensable for businesses seeking to maximize their data's potential.

Features Comparison

Cumul.io
Plotly Dash
IBM Cognos Analytics
Logi Analytics
Customizable Branding
Graphs & Charts
Mail Schedules
Collaboration Tools
Customizable Reports
Multilingual Data & Dashboards
Data App Workspaces
Report Engine