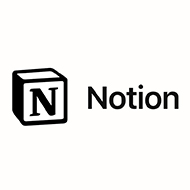 Used by

65

% Professionals
Notion Alternatives
Free |
Paid
Linux
Windows
Large Enterprises
Small Businesses
Notion is a versatile and collaborative workspace that simplifies project management and organization. With customizable workflows and robust features, it empowers individuals and teams to streamline tasks and enhance productivity. The best alternatives to Notion in ERP category are Runrun, Smartsheet, Workfront, Airtable, and BigTime.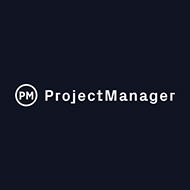 Used by

65

% Professionals
ProjectManager
Free |
Paid
Linux
Windows
Large Enterprises
Small Businesses
ProjectManager is an acclaimed project management solution, optimizing workflows, teamwork, and project outcomes. Featuring Gantt Charts, Kanban Boards, and Agile Tools, it enables seamless task, resource, deadline, and risk management. Accessible on any device, it offers automated task handling, robust reports, and resource monitoring. From NASA to the Nature Conservancy, it simplifies project management for diverse teams.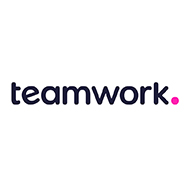 Used by

85

% Professionals
Linux
Windows
Large Enterprises
Small Businesses
Teamwork is a robust project and team management software, optimizing business processes with task monitoring, resource allocation, live collaboration, and seamless third-party app integration. Boost communication, reduce errors, and optimize results while efficiently handling tasks, deadlines, and resources. It also offers performance insights, an essential asset for improved project management and coordination in businesses.
Used by

75

% Professionals
ClickUp is a highly-reviewed software for tasks, docs, goals, chat & more. It helps you get things done by automating repetitive tasks and making it easy to communicate with others. You can also connect with clients or customers through chat and manage your tasks from anywhere.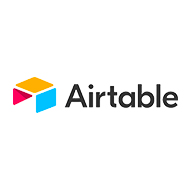 Used by

67

% Professionals
Linux
Windows
Large Enterprises
Small Businesses
Airtable is a versatile and collaborative project management software that offers secure file management, real-time communication, and seamless integration with popular apps like Google Drive and Slack. With customizable interfaces, built-in reporting, and data mapping features, it simplifies task tracking, project management, and data organization. Airtable empowers teams to collaborate effectively, create interactive dashboards, and keep everyone on the same page, making it an ideal solution for both internal and external projects.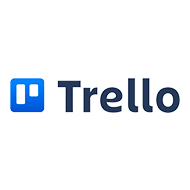 Used by

95

% Professionals
Linux
Windows
Large Enterprises
Small Businesses
Trello, a versatile project management software, boasts a user-friendly interface suitable for tasks of any scale. It facilitates visual project tracking, seamless collaboration with chat, and automation. This tool integrates with various apps, offers a dashboard for insights, and provides calendar and spreadsheet views for efficient task management. It's an essential tool for teams to enhance productivity, meet deadlines, and maintain project clarity and control.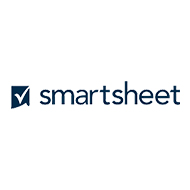 Used by

75

% Professionals
Linux
Windows
Large Enterprises
Small Businesses
Smartsheet is an AI-powered work management platform designed to streamline and centralize organizational tasks. It seamlessly integrates people, processes, and technology, fostering alignment with corporate objectives on a cloud-based platform. With the unique ability to scale from single projects to comprehensive work management, it empowers users to create customized solutions without coding. Its collaborative features facilitate teamwork among internal and external stakeholders, promoting efficient remote collaboration. Smartsheet boasts a versatile array of views, workflows, reports, and dashboards, adaptable to various needs, from individual projects to complex company-wide initiatives. This tool revolutionizes work organization and connectivity for businesses.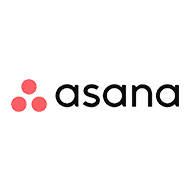 Used by

80

% Professionals
Linux
Windows
Large Enterprises
Small Businesses
Asana is a versatile cloud-based project management tool that empowers businesses by consolidating work into a single collaborative hub. It facilitates intelligent teamwork and effortless scalability. With features like boards, Asana allows users to organize tasks akin to sticky notes, tracking progress through every stage, thereby enhancing transparency in workflow processes. The inclusion of Gantt charts aids in visualizing project timelines, while its time tracking function helps users measure and budget their work hours efficiently. Additionally, the inbox feature provides automatic updates on relevant tasks, filtering out distractions. Asana's ability to drag and drop charts for progress visualization makes it an invaluable tool for effective project management.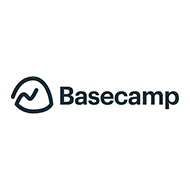 Used by

87

% Professionals
Linux
Windows
Large Enterprises
Small Businesses
Basecamp, a flexible project management and team communication tool, serves both businesses and individuals. It simplifies project coordination through task management, Gantt charts, and file sharing, encouraging seamless collaboration. User-friendly, with mobile accessibility, it supports efficient communication. Its archive, reports, and live chat enhance project monitoring and team involvement. Additionally, it simplifies task tracking and scheduling through assignment and calendar management, making it invaluable for project management and team coordination.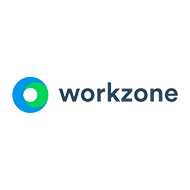 Used by

78

% Professionals
Workzone is the go-to project management software for teams looking to take their productivity up a notch. With its robust feature suite, such as workload reports and group calendar that keeps everyone in the loop on tasks and deadlines, plus secure file-sharing capabilities which foster collaboration without compromising security - this powerful platform ensures the successful execution of any given task with ease.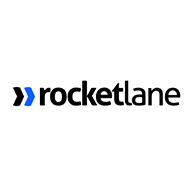 Used by

75

% Professionals
Linux
Windows
Large Enterprises
Small Businesses
Rocketlane, a top-tier customer onboarding solution, caters to small and medium-sized enterprises. It effortlessly amalgamates online and offline customer information, facilitating improved communication, progress monitoring, and feedback collection. Equipped with client portals, feedback management, and adaptable templates, Rocketlane empowers firms to evaluate onboarding efficacy, enhance customer interactions, and minimize attrition. Its intuitive interface and role-specific access grant comprehensive customer onboarding management on a single platform.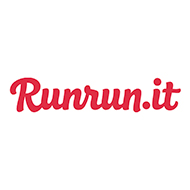 Used by

75

% Professionals
Linux
Windows
Large Enterprises
Small Businesses
Runrun.it is a cloud-based work management platform that streamlines task organization, boosts collaboration, and enhances productivity. It provides task delegation, time tracking, project planning, and real-time analytics. Accessible via a mobile app, it aids expense tracking and performance reporting. With a user-friendly interface and customizable tools, Runrun.it empowers employees and managers, simplifying work organization and improving productivity insights.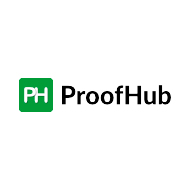 Used by

77

% Professionals
ProofHub offers a comprehensive platform to revolutionize team collaboration and project management! Combining powerful tools such as time tracking, custom workflows, Gantt charts, calendars and more with seamless integration of popular applications like Google Drive, Dropbox & Zapier it's no wonder why teams across the world are turning to ProofHub for their workflow optimization needs. Streamline your projects today on this dynamic multi-functional powerhouse.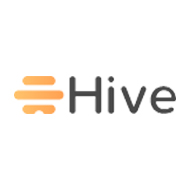 Used by

75

% Professionals
Linux
Windows
Large Enterprises
Small Businesses
Hive is a collaborative project management platform designed to streamline tasks, deadlines, and team communication. With features like Gantt charts, Kanban boards, and native app integrations, it empowers users to efficiently plan, track, and automate projects. Hive's unique strengths lie in its resource allocation insights, task organization tools, and real-time collaboration capabilities, making it an ideal solution for businesses in various industries, from marketing to startups.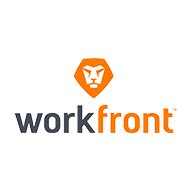 Used by

90

% Professionals
Adobe Workfront
Free |
Paid
Linux
Windows
Large Enterprises
Small Businesses
Adobe Workfront is a top-tier cloud-based work management tool for enterprises. It streamlines work, including project and resource management, while integrating with popular platforms. This tool enhances transparency, real-time collaboration, security, and compliance, enabling efficient agile project management. Customizable workflows and detailed reporting empower teams for measurable outcomes, boosting productivity.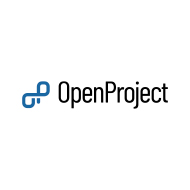 Used by

65

% Professionals
OpenProject is a comprehensive web-based project management software, giving users the power to collaborate efficiently and stay on top of every detail in their projects. Streamline your workflow with features such as task tracking, Gantt charts, roadmaps all designed to integrate seamlessly with popular tools like GitHub and Jenkins. Plus, you have multiple deployment options so no matter where or how you work cloud-based solutions, self-hosting or local installation are at your disposal.

Features Comparison

Notion
Hive
GanttPRO
Coda
Brainstorming
Calendar Management
Budget Management
Knowledge Management
Resource Management
Timeline Management
Project Management
Time Management